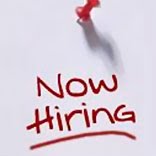 Mr. Madhusudan Thakur, country head of workspace solutions provider Regus, said, Compared with established corporates, the very nature of entrepreneurial business is risky, highly volatile and more sensitive to profit and revenue peaks and troughs. The rise in the hiring pattern is indicative of a positive confidence in near-term growth.
Regus (innovative workplace solutions provider), polled the opinions of business owners worldwide to obtain a snapshot 'state of the nation' picture of the SME sector. In a survey of 5000 entrepreneurs in 78 countries asking them about their recent revenue and profit trends, along with their intentions to hire in the coming six months, a trend that surfaced showed that Indian entrepreneurs are more bullish on recruitment than their counterparts abroad, with two-fifth of entrepreneurs (40%) surveyed saying they will go on a hiring spree in the next six months compared to the 36% global average. Entrepreneurs are also just as keen to hire returning mothers (36%) as larger businesses.
Given the fact that in India, SMEs account for 45% of industrial output, employ over 60 million people and are expected to produce 22 % of the economy by 2012, this has strong implications for the nation's Economy.

Small and Medium Enterprises (SME's), often described as growth engine of a resurgent Indian economy, are expected to increase headcount as India's economic scenario continues to improve.
In addition, the survey found that entrepreneurs are more likely to be flexible about work location (76%) than businesses overall (66%), indicating that accommodating staff needs is a priority that must be met for SMEs to secure top talent. In India, 78% of businesses are flexible about their employees working location, 37% net intend to add staff, and fully 60% of businesses plan to hire mothers returning to the workforce.
 "Entrepreneurial businesses confirm their role as engines of growth fuelling national trends for new employment. Despite these mixed performance statistics, the overall growth indicators for business owners shows signs of stabilisation.  India can boast more positive indicators than some other regions, and MSMEs (Micro, Small and Medium enterprises), accounting for almost 80% of employment and 35% of exports, show strong signs that they do not intend to step out of the limelight once the full momentum of the recovery begins. Rather than cutting human resources SMEs are choosing to increase flexibility of location and reduce fixed office space in order to attract and reward top staff who will benefit from working closer to home," concluded Madhusudan Thakur, as he spoke at length about the report's findings. (With data inputs from Regus press centre)