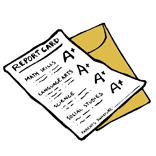 For the success of your company it is very important to know how your team members are performing; to know the areas where they excel and wherein they need to pull up their socks.
It might seem to be time consuming and you may think of keeping a track of their performances mentally. However, by doing it mentally, you may miss some important things that you ought to take note of. As a growing business owner you can't afford to take a chance with a sensitive thing like this. After all, on the performance of your team members' depends your company's performance.
Talking about the importance of appraisal for an organisation, Ms Malvika Mishra, an HR consultant says, "Appraisal gives an opportunity to the organisation to identify and reward people, who are critical to its success and on the other side for the employees it brings a satisfaction of a work well done, which is recognised and rewarded."
One of the most important but less prioritized benefits of appraisal is that, in the day-to-day hassles it gives a chance to you to bond with your team. We tend to ignore human relations in business but after all business is done for and with human beings.
When someone's performance is appraised based on certain key points, it helps them to focus on goals. It gives them an idea of their own strong as well as weak points. It will also encourage them to perform better in the future. Thus the performance of the whole organisation is enhanced.
Remember how had we worked for a good report card at school; how much a 'good' from the subject teacher meant to us. Similarly, a performance appraisal can be an excellent motivator for your employees.
Ms Mishra says, "An appraisal may not necessarily mean an increment or pay rise but also awards and recognition amongst co workers and seniors, job enrichment, increased responsibilities, job rotation, recognising leadership attributes etc. It therefore, helps in building a culture in the organisation and is also a mode to promote individual development."
The retention of key talent and succession planning are also directly affected by the kind of appraisal system present in an organisation.
Ms Mishra also adds that there should be a fair and efficient mechanism of performance appraisal to give an organisation a motivated and committed workforce. "An appraisal system which is partial and biased leads to disastrous ramification for the organisation in terms of increased attrition of sincere and good performers directly and decreased favorability as a `choice employer` in the long run," says she.