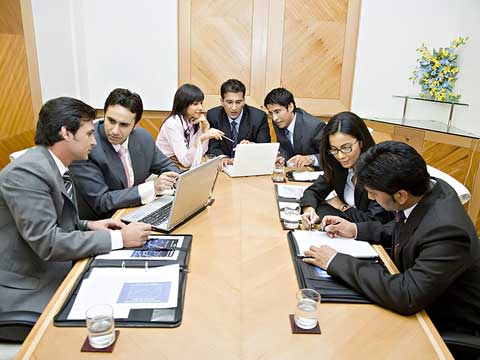 Creating a strong advisory board is one practical way of filling in the competencies gap that a startup may have.
Most startups are resource-starved and hence, not in a position to employ people for the various skill sets required for building the business. This often means that the entrepreneurs end up doing the thinking on the most critical aspects about the business, even if they are not experts on that particular subject or area of activity.
For example, a team of two founders with experience in technology and marketing respectively would also attempt to think on their own, perhaps with some amount of research and talking to experts, about areas like production, procurement, logistics, supply-chain, customer support, etc. Each of these is a specialised area and would require someone with years of experience to provide a perspective on the opportunities and challenges.
This is obviously not going to work in most cases. Think of it this way – If you were starting a cardiac care hospital and because you are a startup and cannot afford a good surgeon, would you go ahead and operate on a patient if you were not a cardiac surgeon? Well, you won't, because that would be a dangerous thing to do!
Exactly for the same reason, like cardiac surgery requires a surgeon with specialised expertise, different aspects of a business like supply chain, marketing, sales, technology, etc. should be ideally thought through and managed by experienced folks with some knowledge in those areas. But with the cash and resource constraints of a startup, it is not practical to fill in every competency gap with the most appropriate personnel.
Creating an advisory board allows the founders to get the brainpower, guidance, and insights from senior function/domain experts, without having to actually hire senior resources to handle those functions.
For example, a startup may require some serious help on the supply-chain or sourcing side, which the founding team may lack. In such a scenario, getting someone with 15-20 years experience in the domain and skill-set as an advisory board member would work well for the startup.
Advisory board is a tool that is not used effectively by most startups. Having strong advisory boards helps startups think through their businesses with the perspectives and wisdom of experienced individuals.
Why would someone accept to be on the advisory board of a startup? Well, this is where the ability of the founders to sell the vision of the company comes in handy. Of course, you should have a large, aspirational vision to begin with. No one is going to be excited with someone trying to build a company that does not even aspire to be a market leader, or at least a dominant player in the market.
If you have a large vision and if you aspire for your company to have a large impact on that industry, and if you communicate that with passion, then right people would often consider being on the advisory board.
If you come across as the team which can do it well, many of the people you approach for an advisory board position would not want to take the risk of turning you down as they may regret later, in case you become super successful. Because if you become super successful, they would like to have the bragging rights to say that they were an advisor to your company.
Of course, it is good to compensate the advisory board members with some equity as you are not likely to have the resources to remunerate them monetarily.
The writer of this article is Prajakt Raut. He is the founder of The Hub for Startups, a resource centre for startups and Founder of Applyifi.com, a platform to help startups connect with investors, accelerators and incubators.