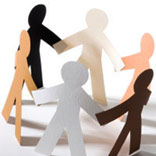 It is not always the people who are positioned at the helm of affairs that play a pivotal role in establishing an organisation. But sometimes, there are some really confident and enthusiastic people in the team, who have a vision and passion to grow and in this process they, apart from their key responsibility areas (KRA) contribute a lot and in the process lift the overall standard of the work done in the company resulting in its growth. Such people form the informal group in an organisation and take active part in the issues concerning the company. It is formed either consciously or unconsciously but what it does is that it helps in uplifting the momentum of the whole company.
Mr. KS Ahluwalia, Executive Coach and Mentor, Excalibre adds, "A formal group works on the problem but an informal group works beyond it and lifts the company to a scalable height. For them the bigger objective of the company is the driver and not a particular task". He further adds "An informal group can be related to an example of Readers Digest, a publication who has been able to grow in terms of reputation and the number of readers only because they have looked beyond just the revenue."
Qualifying traits
There are some personality traits if present in a person makes him an effective member of the informal group. You should not consciously select a candidate purely on these basis but do keep these four points in mind before you select the final candidate.
Select a person who is confident in what he does and at the same time is ready to listen to others.
He should posses a good IQ level with a proper understanding of his role and the business he is put into.
The person who could command respect due to his skills or educational background.
The person who is gutsy enough to come to the front and express himself.
Benefits of having them
The following are some plus points that you can have as a business owner if you have an informal group formed at your place:-
In the absence of the departmental heads or people at the helm of affairs, this kind of group takes the responsibility for an uninterrupted and smooth work flow.
Unique and distinguished skills and knowledge of teammates gets complemented to result in greater performance.
There is a tendency of people to work better if working in groups. An informal one enhances the efficiencies.
There is always a leader who emerges from a particular informal group and these people can be put into other responsible roles because of their proven skills of management.
As there is friendliness and a sense of belongingness, mates tend to work with full zeal, commitment and enthusiasm resulting in proper workflow.
There is a degree of respect among the members of the team and so each member freely expresses his views. This leads to innovativeness and lateral thinking.