Where will PEs invest their money in 2015?
The sudden surge in the investment scenario is due to the recent deal activity in PE space.
Tags: private equity, deloitte, Private Equity & Venture Capital Association of India, early-stage companies, infrastructure, education, healthcare, renewables, food, agriculture
BY Aparajita Choudhury | Dec 04, 2014 comments ( 0 ) |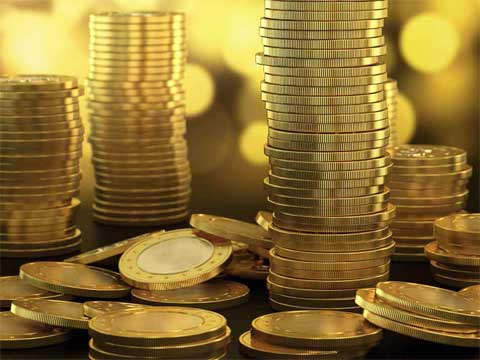 Positive economic reforms, growing domestic consumption, declining global commodity prices and a stable government has created a favourable environment to drive India's growth trajectory and position it as one of the top investment destinations in the world.
The sudden surge in the investment scenario is due to the recent deal activity in PE (private equity) space. According to a Deloitte report on – Thought Paper on PE, 2013 saw approximately $8.5 billion worth of private equity deals across 410 deals, while approximately $8 billion is invested in 460 deals till September 2014. Due to a few large deals, the average deal value has remained in a similar range between $20 million to $25 million in 2013 and 2014.
"Over the last 4-5 years, the PE activity has been somewhat at the lower end. But, we are seeing a lot of interest coming again on the table. I can say that in terms of deals and transactions that have happened in the recent past. There's an increased interest in participating in India's growth story, which is where the optimism from the PE investors is coming through. Private equity investments have become a part of the emerging India's growth for over a decade. Numerous events and positive circumstances have shaped the investment climate in India," says Kalpana Jain, Senior Director, Deloitte Touche Tohmatsu India Private Limited.
Trends in private equity investments
Primarily, investors care for two core factors – one is 'capital' and the other is 'return on investment' (RoI). India's private equity landscape is driven by the economic climate and consumption patterns of the country. One of the biggest examples of the Indian consumption story is the eCommerce industry, which is considered as the highest receiver of the PE investments. In addition, sectors like renewable and infrastructure has also managed to attract handsome PE funds.
The PE investment inflow in Indian companies as minority stake is estimated at approximately $3.4 billion. In addition to the traditional PE investors, non-traditional equity investors such as SoftBank and Canada Pension Plan Investment Board have also shown interest in Indian assets.
"Private equity can play an important role in bridging the gap between domestic sources of funds and the capital requirement for nation-building. Policy makers should re-evaluate the investment environment and regulatory framework around private investment in key sectors like education, healthcare and infrastructure and explore opportunities to invite private capital to participate," says D. S. Rawat, Secretary General, Private Equity & Venture Capital Association of India.
Current state of private equity industry
Source: Merger Market
Changing PE preferences
The deal volume in 2013 and 2014 indicates that early and growth stage companies were preferred by PEs. Euphoria around eCommerce, mobile, internet and similar verticals has led to the capital investment of around 60 per cent in both early and growth stage companies.
"Up till October 2014, over $10 billion have been invested by PEs in around 500 deals. Last year in 2013, the total amount of investment was $8.5 billion. This clearly indicates that the perspective of PE investors is changing. Earlier, investors were far more focused and narrower in their approach in funding companies, but now their horizon is expanding. Private equity investors are now increasingly looking at investing in early-stage companies," states Jain.
The preference of PEs has witnessed a shift from revenue based growth model to the quality based early stage model, which has the capability to develop innovative products and services, explore new markets, target niche customer segments, build a skilled workforce and raise capital. For example – Companies with innovative transportation business models, micro financial institutions and affordable healthcare services have drawn the attention of PEs in recent times.
"Few years back, the focus was on growth, but now the focus is more on businesses offering growth mixed with good cash flows. As a fund, we are inclined towards investing in food and agriculture business. These sectors will continue to rise in future as well," says Archit Garg, Vice President - Investments, Rabo Equity. Operating in India since 1998 under the group Rabobank International, Rabo Equity has its predominant focus on food and agriculture related sectors. The fund has committed capital of over $100 million.
Also read: Are VCs the new angels?
PEs next bet in 2015
Coming to the sector preference by PEs in 2014, IT sector not only managed to pull the PE funds, but contributed 40 per cent of equity inflows in the view of $1 billion deal done by Flipkart, which fuelled its valuations to $7 billion. "India's growth story is driven by the consumer pocket. So far, we have seen a lot of activity in the traditional IT/ITES sector, which is more about supporting the consumer. To support the domestic consumption and the economic growth and development of the country in future, themes like infrastructure, education, healthcare and renewables are certain to attract PEs interest," asserts Jain.
Going ahead, sectors like healthcare and pharmaceutical has attracted PE investment of around $1.8 billion in 2013-14. On the other hand, the banking and financial services sector has received an investment of $1.5 billion over the past two years.
"Healthcare, technology & IT and consumer products are expected to be the most attractive sectors for investment over the next two years due to underlying secular growth and dollar denominated cash flow," states Rawat.
Furthermore, according to a recent HSBC survey, India's manufacturing sector output has accelerated and reached a 21-month peak in November 2014. "I think, going by our Prime Minister Narendra Modi's campaign 'Make in India', manufacturing as a sector should witness a revival in the near future," says Siddhartha Nigam, Partner-Advisory, Grant Thornton India LLP.
Future outlook
PEs in 2013 and 2014 has made an investment of 65 per cent to 75 per cent in metro cities such as Bengaluru, Chennai, Delhi, Kolkata and Mumbai. Whereas, PE activities in tier II and III cities are yet to gain ground. Experts say that entrepreneurs and promoters in tier II and tier III towns have been reaching out to PE investors through their professional or personal networks.
"The network, players and businesses from the smallest cities are coming into play. The opportunity for investment in upcoming days is highlighted by the professional network of the businesses located in tier II and tier III cities. At this point of time, we continue to remain optimistic about the new private equity wave emerging in the country," shares Jain.
Thus, today's youth are preferably turning entrepreneurs by honing their professional expertise in developing products and services tailored for niche customers in both local and global market. This new wave of entrepreneurship has injected a sense of positivism among the private equity firms, who foresee a lot of potential in these new ventures in terms of RoI.