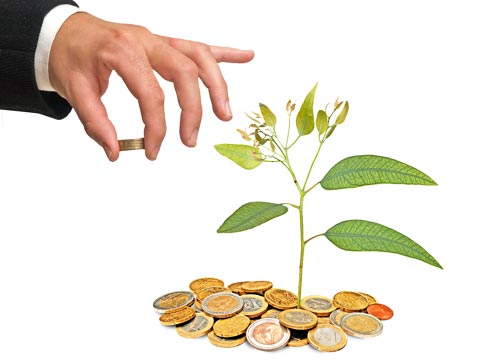 India, in the past few decades has become a favourite destination for entrepreneurship with youngsters choosing the path of entrepreneurship rather than going through the conventional route of taking up jobs. India is a large market in terms of opportunities to start a new venture, as the country has a lot of pain points to address. After establishing a new venture, the next big thing is to raise capital, which can fuel the growth of the company. Experts say that if one has the brilliant idea in place, then no one can stop the money to come in the pocket of aspiring entrepreneurs.
"There is a lot of capital chasing very few ideas. Entrepreneurs should not run after capital, rather they should focus on how to scale up their business. And if that's the case, then capital will definitely seek you," says Mahendra Swarup, MD and Partner, Avigo Capital Partners.
He says further, "Good team, brilliant ideas and flexibility are something that capital providers look for. Besides, we look at value creation and revenue streams of entrepreneurs in the next seven to ten years. For example, Flipkart and Snapdeal continue to attract capital and grow in terms of valuations."
Flow of capital
With youngsters increasingly choosing the path of entrepreneurship, a plethora of new ventures have emerged over the last decade in India. The entrepreneurs have disruptive ideas in mind, they think out-of-the box and apply innovative solutions to economy's problems. As a result, these ideas attract a lot of investment from these investors determined to build a strong ecosystem of innovation in India.
Recently, the world's third largest smartphone vendor Xiaomi is eyeing India to invest in start-ups, especially in Bangalore and Delhi-NCR. The company started its operations in India in the year 2014. The firm generally invests from $100,000 to millions of dollars on funding innovative firms.
"Innovation is the key. We want to build an ecosystem of innovation and for that we are looking at investing in start-ups. The focus is on mobile and apps that can be incorporated to enhance the product experience. The start-up ecosystem here is very vibrant. People are coming back and doing a lot of interesting things around technology, and we want to bring that to the people. In that sense, we are venture capitalists. But it's more than just investment," Hugo Barra, Vice President, Xiaomi told PTI.
The Chennai Angels (TCA) led investors Kayar Raghavan and Lakshmi Potluri recently made an undisclosed amount of funding in Velvetcase.com, a Mumbai based start-up in the luxury eCommerce segment. Business professionals and angels investors like Jacob Kurian, Jerry Rao and Arihant Patni also participated in the funding round.
"Velvetcase was a compelling proposition on several counts, but what tipped it for me were the founders' enterprise and infectious passion and the firm's unique business model of presenting a globally crowd sourced but classily curated jewellery design. I am pleased to have been able to lead the round on behalf of TCA," says Kayar Raghavan from The Chennai Angels.
Similarly, Everstone Capital and Solarmark together have entered into a deal to invest Rs 403 crore ($66 million) in order to acquire a controlling stake in Serviont Global Solutions Ltd (Serviont). Serviont specialises in delivering cutting edge Customer Interaction Management (CIM) solutions and applications for companies, enhancing customer interactions via the phone, internet, email, chat and social media. The company has witnessed revenue of Rs 350 crore in FY2014 and expanded its global footprint of more than 60 countries.
Another start-up, RailYatri.in owned by Stelling Technologies has raised Rs 3 crore from Blume Ventures' maiden fund and an US-based angel investor. RailYatri, founded by Manish Rathi, Kapil Raizada and Sachin Saxena in 2011, is a web and mobile-based tool that offers information related to travel like live train status, platform locator and seat availability.
SysCloud, which offers a suite of tools that provides protection for data in Google Apps through real-time backups, insights and security policies has raised a series A fund of $2.5 million from Inventus Capital Partners, KAE Capital and other existing investors.
"For us at Kae, the growth of SysCloud has been very exciting to witness as an early investor in the company. Kae is privileged to be associated with Vijay and his team over the last 2 years and we welcome Inventus to the SysCloud partnership," says Sasha Mirchandani, MD, KAE Capital.
Future Ahead
Entrepreneurship in India is here to stay for long because the country has got a favourable environment in terms of opportunities. A lot of investment is also taking place lately, which will definitely fuel the start-up ecosystem.
The key to attain success in entrepreneurship is to learn how to survive under all circumstances.  A real entrepreneur is one who does not set the market strategy for the next two to three years, but strategizes the business roadmap for the next ten to fifteen years.
"Think for long term, but act in the short term. Do not give up, it is going to be hard. Set your own parameters of what satisfy you. I urge all of you to be employers; do not seek to be an employee. It is very easy to be an employee. An entrepreneur is one who can earn crore and help others to earn lakhs. Entrepreneurship is the future of this country. And if we do not have an environment which is conducive to encourage entrepreneurship, I do not think that India can grow. Even the GDP cannot grow without the help of entrepreneurs. Entrepreneurs are very important for political system to stabilise and grow in this country," concludes Swarup.