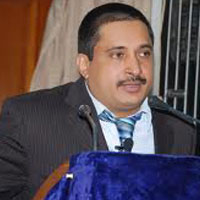 With the aim to capture the SME sector, the country's apex bourse, Bombay Stock Exchange (BSE) has come up with a proposal to roll out a new stock exchange for them. If Sebi gives its nod, the SME stock operation will commence its operation from September 2011. It all started as a white paper discussion in 2008 that has now gathered momentum after almost three years. The BSE and the Securities and Exchange Board of India (Sebi) are in the final stages of giving their proposal a shape.
The BSE SME platform will also come up with a new index for SME segment.

Mr Lakshman Gogulothu, Chief Executive Officer of BSE SME exchange said that the SEBI inspection of this new index is over and that he is expecting the approval from SEBI in a couple of weeks that would finally give a shape to the much anticipated SME Exchange.
Mr Gogulothu is however very bullish on his expectations from eastern Indian companies. "Companies of Orissa have done really well in the equity market in the last few years. The companies may be from any sector like education, healthcare, hospitality, service, mines and minerals," he said.
The criteria for listing on the main board had been changed from the earlier post issue paid up capital of Rs.3 crore to Rs.10 crore. Companies having a post-issue paid-up capital of up to Rs 10 crore will be covered under the SME platform, while companies with a post-issue paid-up capital between Rs 10 crore and Rs 25 crore will be listed on the SME platform. Those exceeding the paid-up capital limit of Rs 25 crore would necessarily have to list themselves on the main board of the exchange.
It is noteworthy that the National Stock Exchange (NSE) and privately-promoted MCX SX have also applied for Sebi permission to launch SME exchanges last June but nothing has materialised so far.

What do the norms spell out?
However, there is a small glitch with the norms set by SEBI as it does not seem to go down well in start-up circles. To list itself on the SME exchange, the SEBI guidelines say that a company needs to have a track record of distributable profits for at least three years. Industry watchers are of the concern that such a norm while protecting the retail investors, cuts out fast emerging sectors such as e-commerce and mobile sectors that may take some time to book profits.
BSE officials have on its part tried to steer clear of this debate by stating that there have been fraudulent cases of companies in SME exchanges globally and such an initiative has been taken only after assessing these possibilities.
To conclude...
The new recommended exchange is expected to offer a platform to the entrepreneurs to secure the equity capital for growth and expansion of the SMEs. But the main obstacle comes in the form of the participation from issuers from across the country. Though there are awareness programmes being held for issuers and investors, the success of it can only be gauged once Sebi approval comes in and the exchange sees the light of day in September.