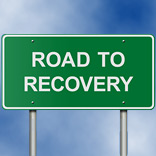 Just a few days ago, Indian Oil Corporation's depot went into fumes in Jaipur. Everything went up in smoke, but there remained a flicker of hope. The owner's last bet was nothing but a Fire Insurance Policy. Nobody wants to see his/her years of hard-work, ideas, and planning turned to zilch in a few minutes. Better be safe than sorry and be prepared for any kind of mishap, get your business insured!
You as an entrepreneur must have thought insurance to be an added cost but in todays time it has not only become a valuable investment but an unavoidable necessity. Alok Agarwal, director (Corporate Solutions Group), ICICI Lombard says, "We launched a seven-template insurance products for SME (small and medium enterprise) clients and within a month almost 200 SMEs bought the policies." TA Ramalingam, head-underwriting at Bajaj Allianz General Insurance, says "Entrepreneurs have realised that certain eventualities are real fears, which a business need to be insured against."
Why Insurance?
In today's times of growing uncertainty, accidents, risks and insecurity, it makes prudent business sense to get your business insured. Your insurance company insulates your business against various kinds of losses or damage situations, in return for the premium you pay over a fixed period of time.
An insurance policy is indispensable for your business on account of the following reasons:
Secures your business against risk of losses from unpredictable situations.
Assists in repairing and rebuilding of damaged property and provides compensation for the same.
Increases your credibility in the eyes of the lenders.
In times of economic uncertainty, insurance helps you maintain your prospective earnings from your business.
Enables you to make optimum use of capital as it shares risks associated with your business.
Insurance Covers Available
In today's business climate, the way there is no shortage of insurable risks, in the same manner, there is a huge and diverse pool of covers for the varied prominent risks. The most common forms of insurance covers for the SMEs include:
Fire Policy- A fire policy protects your property from unprecedented situations like, Fire, Lightning, Explosion / Implosion, Aircraft Damage, Riot, Strike and Malicious Damage, Storm, Cyclone, Typhoon, Tempest, Hurricane, Tornado, Flood and Inundation, Impact damage, Bursting or Overflowing of Water Tanks, Apparatus and Pipes.
Property or Causality Insurance- This insurance product covers the risks of damage to your business premises through burglary, damage to stocks, furniture, and also theft of cash, valuables or securities etc.
Businesses Interruption Insurance- This product covers your business against losses from interruption of your business operations because of damages caused by fire, breakdown of machinery or equipment etc.
Employee Benefit & Medical claim policy
Bundled Policies are More Economical
If you want to opt for an economical insurance product which provides comprehensive coverage from all types of risks and uncertainties, a bundled policy may be your best bet. Most popular bundle-policies are Office Policy & Package Policy. Both of them provide the same range of risk cover, fire and its allied perils. The former is especially for protection of office premises like commercial offices, government offices and call centers; and the latter is specifically for industrial manufacturing and other trading units. Apart from the above, there is Shopkeepers' Policy, which also has same risk covers but is designed for owners of mom-and-pop shops, convenience stores and shopping malls.
A broker may help simplify matters
It is well-known that small-sized enterprises are often arm-twisted by insurers so, it is best for an SME to associate itself with a brokerage firm that will be able to simplify a lot of matters. Insurance brokers, unlike agents, represent the insurance buyer, and not the insurance company, though the remuneration of insurance broker is paid and borne by the insurance companies. They assist SMEs in everything from lodging claims to settlements without charging any consultation fees. Thus, the insurance broker is a single window solution to all insurance problems, of the insurance buyer, associated with any insurance company. Prominent brokerage firms are Marsh Pvt Ltd., Aon, KM Dastoor, Howden, Emed Life Insurance, SPA etc.