Flaunt the A+ Grade
Credit rating boosts your credibility
Tags: Credit rating boosts your credibility
BY Entrepreneur | Jul 16, 2010 comments ( 2 ) |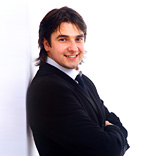 Credit rating is a reliable, third party judgment on your company's overall strength and ability to get credit and repay the same. Apart from the obvious benefit of making loans easier, there are a host of other benefits rated companies can enjoy. Taslima Khan explores.
What is Credit Rating
Yogesh Dixit, CRISIl defines credit rating in simple words, 'Credit rating is an opinion on the ability and willingness of the company to repay its debt in time.' In other words if a company is rated high, it means you are more worthy of getting credit by banks and other financial institutions than others. Secondly on account of the rigorous scrutinisation and assessment of your company on all parameters- market-performance, financial soundness, profitability, management capability, growth potential etc., the assigned rating works like a 'stamp of quality' on the company as a whole. If in case you receive a poor rating, that's an opportunity to work on the suggested weaknesses.
Rating parameters and grades
Yogesh Dixit, Head SME Ratings at CRISIL says, 'Our criteria for assessment of a company's credit worthiness are based on a 360 degree analysis mechanism or can be also referred to as All Round Checks. In this we have four major parameters- Management Competence, Industry Check, Financial Report and Business Strength (includes product and marketing plans).'
CRISIL ratings work through two rating scales for the SMEs: The NSIC-Crisil Performance and Credit Rating scale for Small Scale Industries (SSI) and Crisil SME Rating scale. The NSIC-Crisil scale measures performance capability and financial strength as two distinct dimensions. Performance capability is measured on a five-point scale (1-5) and financial strength is measured in three categories (A to C). Thus the grades assigned come out as SE 1A- SE 1C to SE 5A- SE 5C.
Crisil SME Rating scheme offers ratings to the larger domain of SMEs. The SME Rating scale is an eight-point scale (SME 1 to SME 8) that indicates the company's creditworthiness in relation to others.
How rating agencies work?
Rating agencies follow an organized procedure to conduct ratings in an effective and transparent manner. Here is the flowchart:
Send a rating request to CRISIL along with preliminary background and financial information along with rating fee.
A Field boy goes and collects important documents from the premises of the company
The representatives of the agency visit the company and the analysts have a short discussion with the promoters or management of the company.
Rating agency analyses the information and inputs obtained during the interactions, assigns a rating and prepares a rating report.
Rating agency sends a copy of the report to you and NSIC or to the lender.
The whole process takes about three to four weeks after the agency receives complete information.
The rating grade thus assigned is valid for I year at the end of which the company has to go for a renewal.
Why rating is a shot in the arm
Tool for self-Improvement: Rating agencies give you a detailed analytical report on your company's strengths and weaknesses. This insightful, credible and independent report by the strongest industry and company research. Report helps you strengthen your operations and improve the working of your company. Further, Yogesh Dixit of CRISIL says, 'If you receive a high rating, you are automatically committed to maintain your rating record. This helps maintain consistent performance.
Improved Visibility: Ramraj Pai, Head SME Ratings at CRISIL says, all rated companies at CRISIL get a free listing in Rating Scan, a publication that is used as a reference for lending decisions by banks. We will also feature your company on CRISIL's website. In addition, the company name also features in the monthly newsletter, CRISIL SME Connect that is sent to more than 1800+ bankers and 3000+ companies across India.
Faster and Cheaper credit: Yogesh Dixit, CRISIL says, 'Rating changes the way creditors look at you. A good rating from a rating agency carries weight with lenders, and can help you get faster and cheaper credit. The Indian Banks' Association (IBA) has endorsed the NSIC-CRISIL rating. Credit taken by a rated company can be cheaper by at least 1%.
Credibility and brand building: A good rating is a great tool with business partners and thus boosts your business. This certificate of credibility paves the way for attracting new customers, collaborations for joint ventures and getting foreign partners to your business. It also gives you weight while filing tenders and bidding for contracts. You can flaunt your rating grade by as many media as possible, including the company website thus boosting your brand building efforts. .
Rating comes cheaper for SMEs
Credit rating fee charged by agencies is divided into different slabs depending on the turnover of the company. By SMERA specifications, companies with turnover under 50 lakh are charged INR 30000; those with turnover between 50 lakh and 2 crore are charged INR 36 000 and those with more than 2 crore turnover are charged INR 48000. However all rating agencies like SMERA, CRISIL and others are operating in a tie-up with NSIC (National Small Industries Commission) so that their clients can avail of government subsidy.
Virendra Goyal, Marketing Head, SMERA says 'For all small scale units with a valid 'MSME Memorandum' can avail of a subsidy of 75% on the rating fee charged by rating agencies.' This certification can be obtained from Directorate of Industries and Commerce (DIC) which has offices in all the districts of the country. Companies who want to avail of the subsidy must have an investment in plant and machinery less than 5 crore if they are into manufacturing. Subsequently those in services sector should not have an investment above 2 crore. An additional criteria is that the company should have never availed of subsidy on rating before.
Checklist of documents required
SSI Registration Certificate or copy of the Entrepreneur's Memorandum filed with notified authority along with its acknowledgement
Partnership Deed / Memorandum & Article of Association.
Authority letter to sign the application
List of all partners / directors with their age, address, certified Net Worth / Income Tax returns, qualifications and experience.
Copy of the audited accounts for the last three years (where accounts for the last year have not been audited, provisional accounts duly certified by a Chartered Accountant, along with two years audited accounts, are to be submitted).
In case of new project/expansion, copy of the project report containing a brief project profile, cost of project, source/means of finance.
Brief write-up about the products manufactured, end users, marketing tie-up and orders in hand.
Details of subsidy, tax concession available to the applicant.
Quality certificates, export awards won, membership of any associations.
Any other information that would enable better understanding of your business.
Contact details of Bankers, key suppliers & key customers.
Insurance details of plant & machinery.
Please add your comment
video advertising agency
April 22, 2013 at 8:05 am
I love reading biographies and business books, and coming across your page is an additional idea for me in writing my blogs.
Reply |
IngeneGuignee
January 28, 2013 at 5:09 am
When I originally commented I clicked the -Notify me when new comments are added- checkbox and now every time a comment is added I get four emails with the exact same comment. Is there any way you can take away me from that service? Thanks!
Reply |