Financial assistance for women
As the government offers a plethora of financial schemes to women entrepreneurs, there is a ray of sunshine for the struggling fairer sex
Tags: bank schemes
BY Entrepreneur | Jun 23, 2011 comments ( 3 ) |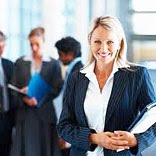 It is estimated that women entrepreneurs comprise about 10 per cent of the total entrepreneurs in India. However, it is not late before this percentage doubles and women come out in large numbers to start up their own business ventures. There has also been a lot of discussion from time to time to empower women and promoting women entrepreneurs. Various banks and institutions extend their financial support in the form of incentives, loans, schemes etc. to aspiring women entrepreneurs. The Government of India, on its part has also implemented a Scheme, namely, "Trade Related Entrepreneurship Assistance and Development (TREAD) to encourage women in setting up their own ventures.
Schemes offered to women entrepreneurs
Dena Bank under the Dena Shakti scheme promotes women entrepreneurship by funding a number of activities and giving a concession of 0.25% on interest rate. The scheme initially covered only the manufacturing sector, but it has now been extended to agriculture and allied activities, small enterprises, micro and small (manufacturing and service) enterprises, retail trade, micro-credit, education and housing. Dena Bank.
Mahila Udyam Nidhi Scheme (MUN) run by SIDBI provides equity type of assistance to women entrepreneurs for setting up new industrial venture with the project cost upto Rs. 10 lac in small scale sector.
Punjab & Sind Bank's Udyogini Scheme encourages women entrepreneurs to avail the loans on liberal terms and exclusive catering of credit under Direct agriculture activities, Tiny SSI sector, Business enterprises, Retail traders, Professional and Self employed etc.
Challenges for a woman entrepreneur
Limitations abound when it comes to starting any kind of business by a woman, particularly in a country where women have always been looked down upon. A woman besides being weighed down by family and societal pressure, lack of financial assistance is one of the biggest challenge that she needs to face. Finance is the lifeblood of any enterprise and in absence of adequate financial aid, it becomes invariably impossible for any business to sustain.
Women entrepreneurs are believed to stiffer a lot in raising and meeting the financial needs of their businesses. Adding to their woos, bankers, creditors and financial institutes are also never too much willing to provide financial assistance to women borrowers. They cite their lack of credit worthiness and business acumen as the main reason for their unwillingness.
Though a number of credit schemes are available for women, low awareness about these available schemes impedes many women in realising their dream of becoming an entrepreneur. Another major concern is that of banks providing only a minor relief in terms of interest rate. The other terms and conditions of the schemes happen to be similar to consumer loans. Also, the higher the loan amount, the more difficult it is to get loans. Bank officials often get skeptical when a woman comes asking for a loan of a higher amount to start a business. It also becomes a challenging task for a woman to convince a bank official about her business plan and that she would not default on the loan granted by the bank.
Finally…
Women entrepreneurs have had tasted adequate amount of success in carving a niche for themselves. Nevertheless, the myth that financing a woman run business is a big risk still persists. They are still under the notion that women entrepreneurs can never handle pressure as great as men and this would eventually mean only failure. It is only when people come out of this myth will woman entrepreneurs thrive and they would be able to contribute to the economic development of the country and come with par with that of their male counterparts.
Please add your comment
Ms Ranu Ali
March 21, 2015 at 6:34 pm
It hard truth is written inthis article, I have personally face this problem everyday, woman is failure person, she can run her home,but she cannot runt her business WHY? because woman can not perform as a successful entrepreneur, Govt Bank official should move forward first to help support like mentor guide them, they should take some responsibility
Reply |
Aradhana
June 30, 2011 at 3:36 am
Wonderful article which shows that women are capable enough to run businesses. The threat women enterprenuers face has also been highlighted in a good way.
Reply |
mukesh gupta
June 28, 2011 at 8:55 am
SEND DETAIL PLEASE
Reply |