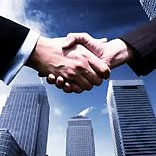 MSMEs that largely borrow funds from internal sources such as loans from relatives and acquaintances and internal accruals or through external resources such as bank credit, short term loans, bill finance commercial papers etc sometimes fall short of collateral and financial records that can stand scrutiny for loan; here factoring can be resorted to as a compliance over the working capital.
What is factoring?
Factoring essentially means to undertake (not necessarily purchase) to collect the receivables and thereby get entitled to all rights of the beneficiary towards specific receivables. Therefore, in a factoring transaction, the seller assigns and transfers all entitlements towards a supply/receivable, to the factor. The Factor finances the seller based on the receivables assigned to him and as acceptable to him.
Factoring and its types
Credit risk centered- can have recourse or no recourse. In recourse, the factor acts as an agent for collection of bills and does not cover the risk of customer's failure to pay debt or interest on it.  In the other type the risk is borne by the factor.
Location wise: It could be domestic or international.
Information centric: Factoring could be either open or sealed. In the former case, debtor is informed of the assignments of debts to the factor. And in the later, the information is concealed from the debtor.
Basket of Services
Factoring services can be:
Receivable financing,
Sales ledger administration
 Accounts receivables collection and management
 Credit protection and advisory services. There are usually three players—the factor (banks/NBFCs), the client (the seller of goods/services) and the debtor (the buyer of goods/services).
Factoring service providers
"Besides SBI Global Pvt. Ltd and IFCI factors Ltd, we have Can bank, HSBC, Fullerton India Company Limited, Yes Bank, India Factoring and Financial Solutions Pvt. Ltd. and many more. Many private service providers are also jumping into the fray", avers Thiru, SM, IFCI Factors ltd.
Who is eligible to avail the services?
"Any small, mid size or big corporate, both export and domestic is eligible", informs Thiru.
Moreover, according to him, the factors to be considered for factoring are:
Stock
Collateral
The trend of the buyer
Whether the company is listed
Whether his financé details are available to the public
His cash flow
Liquidity
Credit standing
Relationship between buyer-seller
Profitability
Major benefits of factoring
Improved cash flow: MSMEs often face the twin challenge of delayed release of funds by their financiers and delayed payments on receivables by their customers. As majority of the MSMEs, especially exporters, are highly dependent on large buyers, non-receipt of payments on time can lead to financial disruptions. Since factoring provides instant availability of cash on receivables, it resolves the funding problems of the MSMEs.
Elimination of default risk: Under without recourse factoring services, the factoring company undertakes the credit risk, thereby eliminating the same for the MSMEs. This provides immense benefit to MSMEs as their sensitivity to default risk is very high.
Fixed assets freed up for collateralisation elsewhere: Given that factoring services generally do not require fixed assets as collateral against advances, these assets can then be used as collateral for other kinds of loans.
Resources freed up from sales ledger management: As factoring companies undertake collections and sales ledger management of their clients, MSMEs are able to save their resources and utilise them for other business needs such as marketing or business development.
Increased ability to extend open account terms to clients: Since extending open account terms of credit involves higher risk, MSMEs offer these terms only to long-standing reliable clients, in the absence of open-account receivables finance and adequate credit protection. However, with factoring, MSMEs can enjoy better cash flows and reduced default risks, which would enable them to offer open account terms of credit to their clients, which would in turn help their businesses to grow.
Thiru cites the manifold benefits of factoring as under:
The Factoring facility forms as an automatic collection mechanism since the end proceeds from the buyer are received by the Factor.
Entire Sales ledger for the specified buyers are maintained by the Factor, there by relieving the Client(Seller) from routine laborious work of maintaining sales ledger, tracking due dates and following up with the debtor(Buyer)
The Factor makes significant investment in Information Technology and maintains dedicated team to maintain records and generate reports with specific parameters thereby helping effectively for MIS. This is viable for the Factor because of the scale of activity however, for individual clients to maintain such facilities may not be cost effective.
Value added services like credit protection can also be arranged through factoring network. Especially in export factoring where the seller may not have complete understanding about the regulatory & legal frame work and local trade practices, credit cover from an overseas factor who is present in the buyer's location forms most significant.
The procedure
After the applicant submits the form along with important financial details and data, the sanction time is from 7 to 10 days.
Factoring services still to take off
Although, factoring services can solve the working capital needs of the MSMEs yet its penetration in India is very low. As per the report, Factoring turnover in India in 2008 constituted merely 1.24 per cent of total bank credit. The concept is still struggling to find its foothold as both factors and the MSMEs suspect each other.
SBI Global Factors Limited (SBIGFL) is the only service provider of International factoring, import factoring, domestic factoring and forfeiting services under one roof in India. It has established itself as a market leader in international factoring providing improved value added services to its clients.
According to Swati Babel, BDM, the service is still at a nascent stage and still evolving. Their client list include around 5 to 6 companies which is a mix of domestic and export. She further informs that status, constitution, produce line, seller-buyer relationship are a few parameters that they see while deciding to provide factoring services and the maximum amount that they forward currently is 1 cr.
Why is it lying low ?
MSMEs are usually apprehensive about factoring, the reason being lack of awareness about its utility. Moreover, they are hesitant about disclosing commercial details to a third party and also apprehensive about the recovery procedures used by the factoring companies. Factoring services are usually compared with other lending products that prevent this mechanism from gaining popularity over traditional methods. Moreover, the high cost is another deterrent.
Recommendations: In order to help MSMEs, adopt factoring services as a mode of financing. Moreover, factor companies should extend their reach by developing a large, well-connected network backed by state-of-the-art technology and devise appropriate marketing strategies. Companies providing factoring services should provide accounts receivables management to their MSME clients so that they can reduce the collection cost and benefit from factoring.
Moreover, industry associations and factoring companies can jointly organise workshops, seminars, and education & training sessions for MSMEs to improve awareness about factoring products. Taking examples from factoring setups like the NAFIN of Mexico or "The Receivables Exchange" of USA, the government and the industry bodies can develop innovative factoring establishments conducive to Indian industrial environment.
Default and recovery
Mr. Thiru says, "Sales ledgers are maintained by the factor and due dates are closely tracked by a dedicated team available with the factor to avoid any discrepancies and defaults. But we have encountered a few companies that have delayed payments or defaulted. In such cases, the responsibility lies with the seller".
Hopefully, the hurdles that are blocking the road will clear away and pave way for this wonderful option to become a viable financing mode.