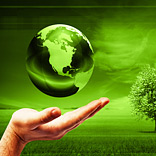 In India except for the likes of Tatas, Azim Premji  and the Birlas etc, the companies that practice Corporate Social Responsibility are few and far between because it is still one of the neglected initiatives. One main reason could be that for the companies it is an additional burden and not their core business.
But Phaninder Sama of redBus.in refutes the need of CSR on genuine grounds, "I think we are too young to face a CSR responsibility right now. We are only 4 year old and barely profitable ".
Fortunately, the situation is changing and it is becoming a business necessity. Now, it is mandatory for companies with a turnover of Rs 1000 crore or a net profit of 5 crore to allocate 2 per cent of their profits towards CSR.
CSR: Compulsory or Voluntary
However, many are of the view that CSR should not be made mandatory and seen as voluntary. They argue that it is like a new form of tax on company.
Well, let's not ignore the fact that the environment in which companies work today has changed drastically. A company cannot work in isolation; it needs support from community. The customers, the public and the investors also expect companies to act sustainable and responsible. Social, economic and environmental pressures are making adoption of CSR compulsory.
World over, respect for people and planet are gaining momentum. Corporates are returning to roots of green and clean environment. They are investing a lot in employee welfare. For example: Airtel Marathon, which is held every year propagates a healthy community through exercising. Many companies are donating to improve greenery in the surrounding which they do through NGOs or social service communities while few are aiding education like the Premji Foundation.
But still some companies argue that this type of initiative disables the receiver and increases his dependence which is a snag to progress.
CSR distribution state wise:
The proportion of CSR activities differ from state to state. Where Maharashtra tops with 36 per cent, followed by Gujarat 12 per cent, Delhi 10 per cent and Tamil Nadu 9 per cent.
The subject matter ranges from education, environment, community affairs as well as rural development.
Shift in focus needed
CSR should shift from casual to project based accountability. Monitoring is very essential Activities should be implemented by specialized agencies and not by the staff of the companies. For example: NGOs, panchayat, trusts, missionaries, woman organizations, Lions club, Rotary club  etc.
Creating values
Accepted that a company needs profit to survive and sustain, it also need to create and share value for health, well being and interests of the employees and public in general as such so that people feel that they associating with a company that propagates and shares value.
Conclusion: CSR is still nascent in India because India is still a developing country or atleast this is how we know it. In abroad, if you notice, the companies earn to give back more to the society. We can get a lot of examples in celebrities who adopt children from road and give them good life or leave their fortune to some trust for the good of masses. Recently, even Bill Gates announced that he will leave his fortune for the good of others rather than give to his heirs.
Moreover, it is a trend in India to develop the nearby area which ends up neglecting those that actually need it. Lack of information, policy etc prove the next big hurdle.
Seriously, India needs to develop a rating system where they get credits for CSR even. Remember, as is necessary for a business to have a healthy workforce so are generating opportunities. This is called Creating Shared Values and it is here.