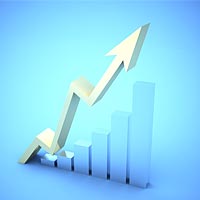 Multiple forces are reshaping the global landscape creating the need for a new brand of business leadership. For an entrepreneur, this presents both a challenge and golden opportunity to deliver real strategic value to his/her business. They will feel the pressure to exemplify new style of leadership, create and maintain a pipeline of talent capable of taking the organisation through seismic shifts.
These global trends will have a dramatic impact on companies and on their markets, cultures, people, systems and processes. These trends will place new demands on business leaders. Hence, the business owner should be able to visualise the future, plan before-hand about the new organisation structure and formulate different approach to lead in the future. Businesses will have to learn to use these trends to their advantage.
The six trends that will impact businesses in the future  are:
Globalisation: With the economic power shifting from West to East (Asia) and increased globalisation, businesses will need to adapt their global strategies for local markets. Globalisation will mark emergence of a new global middle class, fragmented markets and intensifying competition. Thus, companies will have to think global and act local to meet competitive demands. For this, businesses have to participate in decision-making, create culturally diverse teams by setting a global benchmark to human resources and encourage cross-country and cross functional collaboration.
Individualism: Individualisation and value pluralism create niche opportunities, but businesses need to handle it with greater sensitivity and agility. People are now exposed to cultural influences from all around the world. They want to be treated as individuals, and businesses will have to ensure projects that deliver an option for tailoring and customising the end result to meet that demand. Workplace expectations have also changed. Young people are choosing roles without additional responsibility because they want meaningful work with better lifestyle which could be a potential problem. Growing freedom of choice has a huge impact on employees' loyalty and workplace motivation. Factors like recognition and self-development often take precedence over traditional factors like pay and promotion.
Digitisation: Work and the workplace going remote and the boundary between private and professional life is getting blurred day-by-day as people are increasingly operating online. This means that leaders in business overall and on projects will have to focus on robust IT systems and the skills required to lead remote teams. Moreover, integrity and reputation management become even more important in the digital world.
Demographic Change: Aging populations reshape the global workforce and intensify the war for talent as skill shortages grow. Businesses will no longer be able to marginalise female candidates when it comes to senior positions. The global talent scarcity will compel companies to open up their boardrooms more readily to women. Industrial countries will suffer skills shortages and pressure on the welfare system and migration will increase not just due to more or less populated countries but also as a result of disasters and environmental problems.
Technology Shift: A powerful tech shift is set to transform many aspects of our lives, from medicine and nutrition to energy and production.  Businesses will have to learn to live with uncertainty and plan to innovate ethically. Scientists will need to find ways to bring together the tried and tested, but very different procedures of, IT project management. Success will depend on the ability of senior technical experts from different fields to adapt quickly to technological changes.
Environmental Concerns: Businesses will be forced to overhaul operating models as environmental concerns move from just a CSR activity to the bottom line. Companies that lower their eco-footprint will see direct benefits to their performance, bottom line and competitiveness. Environment affects the overall business cycle, business decisions and all its stakeholders directly or indirectly. Hence, businesses will require formulating and adapting to environment-friendly policies to survive and remain ahead of its competitors in the future.