Upcycling CWG waste for environment conservation
CWG wastage finds a new trajectory as an energetic Aussie bonds with Conserve India to upcycle them into fashionable items of value
Tags: Environment Conservation
BY Entrepreneur | Oct 22, 2010 comments ( 19 ) |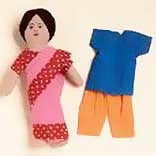 We have often heard the phrase, "Good riddance of the bad rubbish", how about turning the tables for once and accept the rubbish and rephrase the sentence to "Good retain of the bad rubbish". Well, an Aussie's initiative made it possible to find a meaningful trajectory for the discards of CWG into useful things like designer bags, umbrellas, fancy footwear and many more.
Liz Franzmann, the 37 year old Aussie, is collaborating with Delhi based NGO, Conserve India so that the Games help people to see the environment in a new light and they become more environmentally conscious and responsible. And at a time when we are cribbing about the humongous expenses incurred in CWGs, this news comes as a little succour. After all, the Indian government has not spent mindlessly. They are creating value out of the products even after the purpose for which they were initially made.
And if you are wondering what is the difference between recycling and up cycling, let me calm your apprehensions- it is the practice of taking disposable or discarded things and repurposing them into valuable, useful or aesthetically pleasing items. What is to be noted is that in upcycling, the price of the finished product does not get devalued as in comparison to its counterpart recycling.
Anita Ahuja of Conserve India admits logically, "We want to capture the positive essence of CWG and turn the waste into valuable products".
Liz, who is on a scholarship grant from Australian government, is here to receive a professional development award, also called the executive award in India. The idea came while she was listening to Indian academics by Amrit Srivavsan of IIT who later visited Australia where Liz again had a chance to meet her and listen to her talks about the reform in economics in Delhi. She was a training manager for grant Victoria then, majorly arranging grants for funding of sustaining programmes development. She also lived in Nepal for one year and had some idea about South Asia. "I came to India and made a decision only in 2009 end but could come here only in August, next year. I am the project coordinator and work with Conserve India as a partner for this initiative", she further informs.
On asked about the range of items, the market and the price range, she was quick to admit, "We are still working on that. For tackling environment problems, India is a great place for providing training and opportunity. We haven't finalized the product range; I am looking for Indian designers apart from the two American designers we have currently".
While revealing her further plans, she avers, "Our products are for the domestic and international market and it would be a great experience for those who couldn't visit India and see the game plus also those who could come here but couldn't carry back great mementoes. It would be like possessing a piece of CWG and cherishing it for the sheer love of it so we expect the products would be a rage".
They have already procured the first waste in the form of promotional canvas and vinyl banners that sported "Go India! Go for Gold" and turned into limited edition designer bags while following up with the subsequent waste.
Well, we had a great time watching the games, even better time applauding those who brought in a gush of awards for the country. It's time now to procure a valuable piece of the CWG as a reminiscence of the historical mega games.
Please add your comment
nidhi murari
August 14, 2011 at 8:13 pm
I LIKE THE CONCEPT AND I REALLY WANT TO KNOW MORE ABOUT IT AND GET STARTED SOON . I WANT SET THIS BUSINESS IN BIHAR . SO KINDLY CONTACT ME
Reply |
jatinder sharma
July 24, 2011 at 11:48 pm
i am also interested to enter in this business tell me how i can start this
Reply |
vivek sharma
July 21, 2011 at 6:53 am
i wants to get associated with your mission and your company. Please guide me vivek sharma(9818859425)
Reply |
Chirag Mittal
July 09, 2011 at 11:31 am
Dear sir, I liked your thinking and i m keen to start of with it. Guide me how to start up with this venture and kindly mail me on my ID.Waiting for your response
Reply |
Aditya Bal
June 25, 2011 at 2:09 am
I would like to know more about your venture. Really sounds interesting and also has some ethical values too. I would also like to associate with your venture. Plz send me the details about this
Reply |
Abhay Singh
June 04, 2011 at 6:20 am
Dear sir, i am from Lucknow i am Interested in u r project Pls reply how can we associate
Reply |
shailendra somani
May 29, 2011 at 5:56 am
How much investment is required in the same Pls send a detail study on my mail ID
Reply |
SURESH RAJU
April 19, 2011 at 3:58 am
i would like to join in your venture kindly mail the details
Reply |
RISHARD
April 16, 2011 at 1:35 pm
MORE INFO PLEASE
Reply |
Varun SHarma
February 06, 2011 at 10:09 pm
How much investment is required in the same Pls send a detail study on my mail ID contact member@franchiseindia.com
Reply |
Dinesh Thakkar
January 22, 2011 at 1:21 am
i want to know in details how we can start work with your organization or please contact me directly. contact member@franchiseindia.com
Reply |
Rubel
January 18, 2011 at 11:02 pm
i really liked this concept and willing to work with you. contact member@franchiseindia.com
Reply |
HARVINDER SINGH
January 04, 2011 at 4:25 am
pl guide me to join this opportunity.contact member@franchiseindia.com
Reply |
Bishnu Pada Shil
November 24, 2010 at 1:39 am
I am excited to work with your organisation so plz let me know how and what I have to do. Can I suggest some design.
Reply |
Bhupinder Sohal
November 17, 2010 at 10:29 pm
Dear si i am Bhupinder Sohal from Chandigarh Lecturer in Life Science Chandigarh i am Interested in u r proposal Pls reply me soon regd Bhupinder sohal
Reply |
Ramdas
November 15, 2010 at 2:15 am
say something about designs
Reply |
pallavi shilpi
November 11, 2010 at 10:55 pm
i want to know in details how we can start work with your organization or please contact me directly.
Reply |
Shrenik Deshlahra
November 03, 2010 at 8:40 pm
Myself planner and designer.Iam interested in the project please do feed us with details required
Reply |
Dr Nutan Sharma
October 26, 2010 at 9:14 pm
Thanks for letting us know that someone is doing this excellent work which is necessary for the environment. It will give job too to the needy.
Reply |