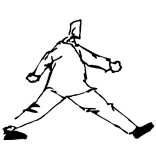 A high level task force was set up last year under the Chairmanship of T.K.A Nair to recommend effective measures for the overall development of the MSME sector. The report of the task force submitted to the Prime Minister in February calls for sweeping changes in government policies for Micro Small and Medium enterprises and also suggests a road map for reforms in the legal and regulatory framework for SMEs. As the initiatives suggested are stupendous, the task force has rightly proposed the setting up of a Prime Minister's Council which along with support from the Ministry of MSME would monitor the implementation of these proposals on a half yearly basis. Finally the MSME sector is getting the attention which has been due for decades. Yet for SMEs it has always been a long wait to see the policies on paper finding their way to action. Here are the recommendations in a nutshell.
Suggestions for Urgent Action
The components of the stimulus package meant for MSMEs should be extended for another year beyond March 2010.
Commercial banks should be directed to meet their lending targets to MSMEs while fulfilling the objective of 20% year on year growth in lending to this sector. A special fund to be established with SIDBI for lending to micro enterprises.
Government bodies and PSUs should set up a procurement target of at least 20% from MSMEs.  This measure has already been documented in the MSME Development Act 2006, but has not been successfully implemented yet.
In order to give a boost to infrastructure and institutional set up, the government should undertake additional public expenditure upto Rs. 5000-Rs.5500 crore. These fund allocations will help revive sick SME units, facilitate technology upgradation, set up business incubators in colleges, renovate existing industrial estates, enable District Industries Centres to play a more active role in development of local industries, strengthen NSIC's equity base for increasing market support to MSMEs.
The government should take appropriate steps to bring unorganised units into the organized sector. There should be sufficient incentives for research and development and collaboration between industry and academic institutions. This would further give impetus to setting up of innovative and knowledge based ventures.
The proposal to introduce Direct Tax Code and GST should be targeted to achieve these policy objectives.

 
Suggestions for Institutional Changes
 The task force has suggested that recommendations for institutional changes be implemented in                         an year's time.
The government should set up a national level independent body to provide all kinds of, financial, managerial and technological support to MSMEs. The government could refer to similar institutions in other countries such as Small Business Administration in the US to set up this body. The mandates of different organizations like SIDBI (for financing and development support), NSIC (for assistance in procurement of raw materials and marketing) and others can be channelized to support the working of this national level institution.  An expert body comprising of eminent members from the Planning Commission, Deputy Governor RBI, Secretary MSME, CMD SIDBI and CMD NSIC, should present the recommendations for setting up this institution within a period of three months to the Prime Minister.
A standing review committee should be set up under a member of the Planning Commission to monitor the flow of credit to the MSME sector including the unorganized sector.
As financial inclusion can be a great way to formalize the unorganized sector, therefore the government should offer appropriate incentives like tax concessions to MFIs to act as facilitators of banks to extend credit to the unbanked sector of the economy. Credit should be available at reasonable rates and refinancing facility should be provided by banks for loans taken from exploitative sources such as money lenders.
The District Industries Centres can become centres of MSME development if they are modernized through IT-enabled communication facilities and sufficient training is imparted to their personnel. The re-engineering of the DICs can be supported by the central government with appropriate involvement of the private sector.  DICs can also play a role in rehabilitation of sick units with support from respective state governments and banks through rehabilitation packages.
The government should take adequate steps to revive the industrial estates and infuse them with fresh capital so as to upgrade them to 'Industrial Townships.'
In order to bring about planned development and organisation of MSMEs, new clusters should be formed. Government support should be augmented with private sector participation in this area.  
Government should consider earmarking funds to the tune of Rs. 1500 crore, to assist MSMEs in adaption of modern clean technologies. This will also facilitate the setting up of Technology Banks and product specific technology centres to enable SMEs to move up the value chain.
A total sum of Rs. 1000 crore should be earmarked to facilitate the setting up of business incubators in reputed educational institutions to encourage new enterprises with innovative ideas.

Legal and Regulatory Structures
The proposed legal and regulatory structure for the upliftment of this sector, to be undertaken within a time frame of 2-3 years is as under:
Government should expedite the establishment of a SME Exchange which is already under consideration.
Workable legal options should be developed for the securitization of trade credit receivables and for the promotion of factoring services.
Enough promotion and publicity should be provided to Limited Liability Partnerships and Single Person Companies, which can enable MSMEs to shift from informal to formal economy.
The insolvency legislation should be comprehensively reviewed in recognition of the reality of the global market where enterprises continuously get created and destroyed.
Labour laws should be simplified, especially those applicable to enterprises in the MSME sector, since the transaction costs for complying with these laws is disproportionately high for these units.
A single and comprehensive legislation for MSEs with 40 workers should be worked out. However keeping in view the large size of the unorganized sector within MSMEs, the labour related issues should be focused more on welfare rather than legislation by referring to the recently promulgated Unorganised Workers Social Security Act, 2008.