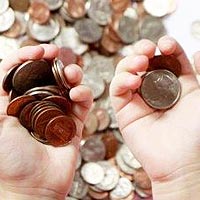 Parents can be a great source of funding for any start-up. If your parents have enough money to invest in your start-up, it's great news for you as you don't need to pay extra bucks on the legal formalities from initial small money. As Deepshikha Mahajan, Agadh Design Studio, shares, "Funds arrangement was one of the main challenges when I decided to start my business idea. But my father's support was a great help as it save me from many legal complications and other small expenses. Of course, I did not want to take money from my parents but my father convinced me to take help in the form of office set-up and other initial expenses." She shared office space with her father for one year. She valued her father's help and says, "Sharing the same office space with him turned out to be a blessing for my start-up as it helped me save on fixed expenses like sky -high rents, electricity and water bills." Similarly, Pallav Nadhani, Co-founder and CEO, FusionCharts, shares, "When I was in high school I did not want to beg parents for money. That's when I thought about writing articles for a website, out of which I got the idea of creating a charting component. My father financially helped me to buy computers on that time and facilitate me to work on my idea." Like Deepshikha and Pallav, there are many other start-ups who started their biz idea in school or college days and take funding from their parents in early days.
Traditional Way of Raising Money
It is always easy to get money from someone you know. Same is the case for any start-up as he/she can convince parents more easily rather than any angel investors or venture capitalists. Ajeet Khurana, Early Stage Investor, Mentor and Entrepreneur explains that friends and family are one of the most common sources of investment for start-ups. It is not something that is making its way into the start-up community now. Instead, it has always been around." The greatest advantage of rising funding from your parents is that they are known to you and easy to find. When asked about why it's good to get fund from your parents to start your business idea, Khurana replies, "I think that friends and family might fund you in a matter of days and weeks, while formal investors would take months." He suggests that one should be clear about what investors are getting into. For instance, if you raise risk capital from a friend, but the friend is of the assumption that he/she can call back the investment at any point of time, you are in for a lot of bitterness. So make clear to your investee about what he will get at very first hand.
Advantages of Taking Funding From Parents
There are a number of advantages to take funding from parents. It saves you to pay high interest on borrowed amount like to pay at a bank. It gives you extra confidence being a businessman as you utilise all your resources with bootstrap finances. Shakun Sethi, Founder, Dizuna Communications Pvt Ltd, says, "I come from an entrepreneur family and seeing businesses grow has always motivated me. I started Dizuna Communications in 2012 at young age with less experience, and the arrangement of finance was a challenge. But my father RP Sethi, a veteran in J&K Industries, helped me financially and supported me to resolve a number of business issues. He offered me favorable repayment funding amount." Loan from parents increases the worth of your business as no money has been borrowed from outside. You can be more creative and focused on your business because of less pressure.
Clear About the Business Risks and What They will Get in Return
Be fair and honest with your parents. They should be cleared about the inherent risks of business and what they will be getting into return if it succeeds. Khurana clarifies, "If you raise risk capital from a friend, but the friend is of the assumption that he/she can call back the investment at any point of time, you are in for a lot of bitterness."
Beyond Funding
When you are borrowing money from your parents it means you are involving them within your business directly or indirectly. If they are meddling, it brings you down. So make it clear that where you required your parents' help. The father of Priyanka Bhatia, Co-Founder, One Tree Spaces, does not involve in her business but she takes his advice on financial issues. She says, "My parents' advice help me on maintaining harmonious relationships in business." On the other hand, Pallav get used to discuss every important business decision with his father. "I learnt many things from my father as he has experience of making companies, and handling finance." He says, "A family can be a great launch pad for an entrepreneur. I was lucky to have a family that was extremely supportive and involved."
What Inspire Parents to Fund?
Why parents get ready to fund their children venture? Deepshikha's father Mukesh Mahajan says, "This investment was planned seven years back when my daughter took her first step towards her professional career. At this age, when I am open for investing my savings in locked ventures. What better could be than putting this money towards helping my child achieves her dream? Moreover, it is not the matter of investment, these are assets. Making my children self-reliance is my ultimate dream. I invested whatever was required from my end to start the project and push it in the right direction." Whereas Shakun father RP Sethi, an industrialist, shares, "She wanted to expand and I saw a future in what she was attempting. So instead of going out and asking for money, I thought it was a better decision to invest myself."
Simplify Complications
If you succeed to convince your parents' means you are mixing your business and personal life together, which may complicate your life in the future. However, risk is higher if you fail in your business idea. So to avoid this situation, you can try other options run by the government for start-ups.