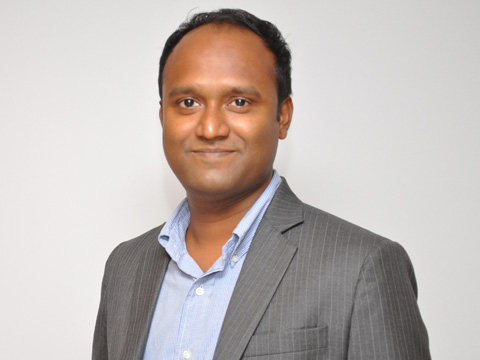 The Finance Minister has made good announcements in the budget for building the startup ecosystem. The Self-Employment Talent Utilization (SETU), Atal Innovation Mission (AIM), Rs 1,000 crore funds allocations are the great initiatives by the government for encouraging the Indian startups.
There are some aspects like increase in service tax, taxation on angel investment etc, which are not favorable or has not been addressed. However, let's focus on how we make the best of what has been announced.
Speed is Key
Speed and Ease of accessing funds shall be the key. Even though we have allocated funds, effective and fast deployment shall be one of the hardest things to do. Government should create a balance between "Do it yourself" and "Get it done". Both approaches have their own advantages and disadvantages.
Use Existing Ecosystem Don't Build from Scratch
Government should leverage existing ecosystem like TiE, iSprit, Nasscom, IIT/IIM incubators, institutional VC funds etc rather than trying to create everything from scratch. Starting things from scratch shall make things slow, if not unsuccessful. The existing ecosystem has years of learning and experience. Leveraging them effectively shall help the government to move faster. Government has to lay clear goals, mandates and governance structure to ensure that there is no misuse.
Create Separate Products and Services Advisory Councils
Baseball and cricket looks a bit similar. Both the games have a ball, a bat and you need to hit the ball with the bat. But they are completely different. You can't have baseball greats be effective in helping cricketers. Product and Service is like baseball and cricket. Looks similar but are very different.
Government should create two different expert panels of top Indian entrepreneurs products and services. The expert advisory panel for the government should advise the government on broad strategy and execution. One should not go by big names, but the real people who actually have the success in building products or services and are committed to the cause. A single panel for products and services has high risk of mediocrity, if not failure. One size fits all may not work here.
Government Buying Programme from Indian Products
The government should mandate buying of Indian products provided they fulfill the requirement. Ideally there should be a minimum percentage of procurement budget of IT Security that should go to Indian product companies provided there are accredited companies in that space. This will take some time since we have to solve the "Chicken and Egg Problem".
National Funding Programme for Indian Products
We can have national IT security business plan and technology competition where the government can provide seed funding to the select winners. My suggestion is to do the funding with other VC funds or Seed funds for easier management.
Inspire-Success Breeds Success
Today, we have great successes in the Indian industry and that is helping to breed new successes. There should also focus on promoting the success stories. Success breeds more success. There are several organizations like TiE, Nasscom etc who can participate in the inspiration program along with the government.
Be Prepared to Make Mistakes and Learn from It
Success never comes easy. There will be mistakes. The government should not compromise on speed in order to be perfect. Perfection comes with iteration of fast learning from failures. This is easier to do in the private sector since our society in general is not very comfortable with mistakes and hence, there is the risk of facing public dissatisfaction. Innovation and entrepreneurship cannot happen without speed and without mistakes.
Study the Success and Failures of Other Countries
India should study and learn from what countries like Singapore, USA etc did or are doing to boost entrepreneurship. Globally, there are lot of countries who have programs to boost the startup ecosystem. We need to learn from their success and failure.
Create Future Roadmap for Unresolved Issues
There are some of the aspects which are missing in the current budget. We need to take care of the issue of taxation on angel investment. There should ideally be lower tax on the startups. Most funded startups make losses and do not pay taxes. They make losses since they aggressively spend for growth. Bootstrapped startups, that don't have money, need to make some profit to save some cash for rainy days. So the startups that don't have money end up paying more tax than the startups that have funding – doesn't sound like the best thing for growing the startup ecosystem in India.
Focus on promoting innovations for non-linear growth
We should give higher focus to promote innovations and products that shall help in creating non - linear growth. We need to secure the nation in cyber space and survive a cyber war for which we need to strengthen the 'Make in India' initiative manifold.
The writer of this article is Bikash Barai, CEO, iViZ. The views expressed here are personal.