Forecasting Industry Trends(2011-2012) Series 2
What's in store in the coming fiscal year.
BY Think Tanks | Feb 23, 2011 comments ( 0 ) |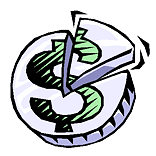 Here is a dekko at precious metals, gems and banking Industry.
Indian Precious Metals/Gems Industry
The Indian Gems and Jewellery Industry is expected to grow by CAGR 13 per cent in next 2 years. Gold is driving the gems and jewellery export orders from India. According to the Investment Commission of India, exports are likely to grow to US$ 25 billion by 2012.
Surat is India's diamond processing hub, contributing over 80 per cent of the country's diamond processing industry with annual revenue of around US$ 13.03 billion.
It is predicted that the number of outlets selling platinum jewellery would increase to around 1,000 outlets in the next 2-3 years. Most platinum jewellery manufacturers are targeting 20-40 years age group consumers with high disposable income.
The Indian government has provided an impetus to the booming gems and jewellery industry with favourable foreign trade policies:
100 per cent foreign direct investment (FDI) in gems and jewellery through the automatic route is allowed, low import duty on platinum and exempt rough coloured precious gem stones from customs duty, rough, semi-precious stones are also exempted from import duty, duty-free import of consumables for metals other than gold and platinum up to 2 per cent of freight on board (f.o.b) value of exports, raised limit value of jewellery parcels for export through foreign post office from US$ 50,000 to US$ 75,000 and the time period for re-import of branded jewellery remaining unsold has been extended from 180 days to 365 days, export of coloured gemstones on a consignment basis has been allowed. The government has announced a series of measures to help gems and jewellery exports in the Foreign Trade Policy 2009-14, neutralised duty incidence on gold jewellery exports, to allow duty drawback on such exports, "Diamond Bourses", grading/certificate, export of gems and jewellery products, the value limits of personal carriage have been increased from US$ 2 million to US$ 5 million in case of participation in overseas exhibitions. The limit in case of personal carriage, as samples, for export promotion tours, has been increased from US$ 0.1 million to US$ 1 million.
The Road Ahead
• The Indian gems and jewellery sector is excepted to cross US$ 26 billion by 2012, driven by availability of a huge base of skilled labour and improving lifestyle, according to a new report called "Indian Gems and Jewellery Market - Future Prospects to 2011", by RNCOS, published in September 2009.
• According to the same report, the Indian gems and jewellery sector is expected to grow at a compound annual growth rate (CAGR) of around 14 per cent from 2009 to 2012.
• According to industry experts the consumption of diamond jewellery in India is expected to touch US$ 6.41 billion in 2012.
• State-run National Mining Development Corp (NMDC) plans to produce close to 100,000 carats of diamonds from the Panna diamond mines in Madhya Pradesh by 2010-11.
Conclusion: India is expecting an import duty increase on precious metals in the February budget and that could bring demand, many-fold rise in prices (of precious metals) may attract the attention of the decision makers and also act as a rationale for any duty hike for the government.
Indian Silver Industry
The cost per kg is nearing US$1,112 ($34.60 an ounce) in India in a short while. Currently, the price of silver is hovering around $1,079.38 per kg. The production of silver in India stands out at the figure of around 2.1 million ounces placing it at the 20th position in the list of major silver producing countries. The import of silver in India hovers over 110 million ounces that shows the huge size of Indian domestic demand.
However, this import level fell sharply as a result of the decline in demand due to rise in silver prices and inconsistent monsoon on which the income of the rural sector depends. Over 50% share of import of silver in India is held by Chinese silver.
Market influencing factor
Price movements of other metals, income level of the rural sector of the economy, available supply verses fabrication demand and fluctuation in deficits and interest rates Inflation.
Conclusion: Analysts maintain that there is a very basic point behind every price rise - a supply demand mismatch. The demand for the white metal is more than supply, ensuring that the prices have been on a run.
India's leading lead–zinc producing company Hindustan Zinc will provide a silver lining to the country by boosting its silver production to 500 tonnes, making the firm Asia's numero uno and the world's No. 6. The Vedanta Resources Group-owned firm is today India's largest primary silver producer and poised to produce over 100 kg of silver in the current financial year.
Indian Banking Industry
Indian banking industry, which is growing at a rapid pace than ever before, is expected to reach top league in coming years, according to a research firm. At least five-six Indian banks are forecasted to reach top 100 global league over the next decade.
The international consultant firm McKinsey & Company, in its research report, said Indian banking sector would reach higher league soon.
"This is important that the industry is rapidly consolidating with the gap between winners and losers widening. At least five to six Indian banks will reach the top 100 global league over the next decade," said the report.
"At this critical juncture, as institutions try to anticipate the nature of the 2020 landscape, they have to live content with five structural themes — a demographic dividend, globalisation of wholesale markets, payments and transactions intermediations, infrastructure development and changes in industry structure," the report added.
The banking industry in India is witnessing exceptional profits as many government and non-government players are seeing growth in their individual business. Indian banking sector share is predicted to touch 2.8 percent of the global banking revenue by 2015 as against 1.5 percent in 2009.
Conclusion : Banks outperformed on account of high net interest income growth, i.e 24 per cent albeit the borrowers shouldered the additional cost of net interest margin but this may not sustain in the coming term considering the competitive market scenario. The loan interst on which banks thrive cannot be extended beyond a limit due to the heavy competition. ICICI, SBI, PNB and Canara emerged as good players.
( By Aadeetya Sriram and Seema Seth)