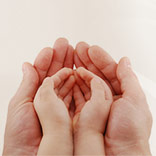 Why do 90% of startups fail within less than two years of starting up? Their ideas are brilliant but they fall sick because of lack of proper guidance. At the outset, ideas are raw and need to be processed well before you can get on to business. But the big question is do we have a structured ecosystem wherein people with brilliant ideas can get consultation. In this article I will give you reasons not to lose hope. The last 3 years have seen some organizations coming to the forefront to lend a helping hand to entrepreneurs-to-be like you.
Well if you are to become an entrepreneur, the first thing you should remember is that your chances of receiving help will depend solely upon you. No one can help you unless you have the knack to single out a problem area and own the problem passionately to do business with. Do your homework well. Discuss your idea with a few confidential colleagues, college teachers or friends. That will give you some kind of assurance. Next, conduct some research on your business proposition, is your product well defined, where is the market, find out if you can partner with someone?
Now chalk out a business plan. It might not be perfect business plan but at least it should reflect everything you know about the business. If you are from a college with an Entrepreneur Cell or Incubation Centre, you are lucky. Incubation cells give you a chance to present your business plan before a team of mentors. Experts at the incubation centre will screen your business plan and they may tweak your idea a little so as to make it a profitable proposition. Once your idea is validated, they even provide you the basic infrastructure so that you can operate from the campus itself and be guided by mentors until you are able to operate independently. The National Entrepreneur Network (NEN) works on 300 campuses with incubation centres all over India.
 Secondly you can derive immense value from conferences organized by TiE (The Indus Entrepreneur) on Startups. Network well at these conferences and find a mentor who can guide you with his experience. There is a program Entrepreneurship Acceleration Program where you can receive help and guidance from mentors who would be even willing to invest your venture for a stake.
One can also approach people at the Indian Angel Network, Mumbai angels and other angel groups which comprise of experienced entrepreneurs who would be willing to invest in your idea. Schedule a meeting with them to discuss your business plan and make corrections if required. Additionally they give you clarity and direction as to what are the aspects you should be focusing on. Angels can also help you with valuable contacts which can help you with your first customers. 
Headstart is another organization that organizes monthly meetings called Startup Saturdays on the second Saturday of every month in major cities, Delhi, Mumbai, Hyderabad, Kolkata and others. It provides an engaging forum for budding entrepreneurs to discuss, present, network and learn from other counterparts and also find mentors and investors for your business.
Linkedin is another great place to connect with professionals of all ilks. Create a profile and search 'startup groups'. Join the groups and participate in discussions. This is one great and the easiest way to get great advice from other entrepreneurs, startups, consultants and thought leaders.
The time tested funda is read, read and read. Many bloggers and Small Business portals have risen to fame in the last few years, with great advice on starting and running a business, business opportunities, funding, technology and other areas of interest for startups. Many leading business channels are now putting up programs for startups. Listening to expert talk on these programmes and also seeing a startup profiled in the programme can be very insightful and motivating. Of late business houses like Tata are collaborating with media houses to launch awareness programmes and business plan competitions for young entrepreneur-to-be. The recently launched Tata-NEN Jagriti Yatra was one. Are you aware?   
India's entrepreneurial ecosystem is gradually shaping up, strive to be a part of it and connect with the right people. Just keep yourself updated with what's happening where and most importantly networking well is the mantra.