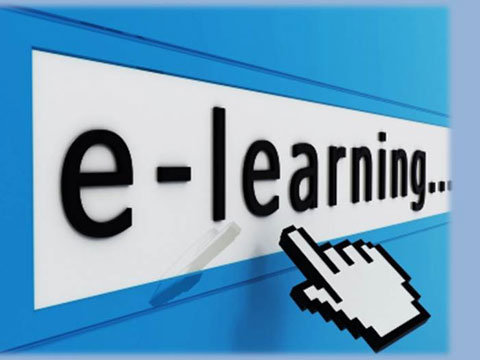 There was a time when students actually went to their schools and colleges - carrying loads of books, taking extensive notes, spending hours at libraries, etc. While this system still continues to exist, the conceptof "Distance Learning" emerged – which gave those residing in faraway places an opportunity to learn from their preferred institutions.
Distance Learning – the concept

The students who enrolled for the program would be sent course materials by post or courier. Periodical contact classes would be arranged at a local centre, where they can interact with their teachers and understand the subject better. Response sheets, which form part of the course material would be completed by the students and get evaluated. They appear for the exams and get their certificate from the college or university.
Rapid advances in technology have opened up many more vistas for learning – with their own unique advantages.
• Choice of subject: There is an unlimited range and it is possible to choose multiple subjects of interest.

• Training faculty: One-to-one sessions as well as group sessions can be opted for. This depends on the student's learning style and preference.

• Timings: The trainer and student can discuss and fix the timings based on mutual convenience. This is especially useful when the trainer and student belong to different time zones.

• Course materials: The textbooks as well as any suggested reference material can be ordered through Amazon, etc. Some packages include study materials.

• Reference material: These need not always be books. This is the age of the Internet and a wealth of information from the remotest corners of the world is readily accessible.
Medium of study

As a foreign language trainer, I connect with students from various countries. We use existing methods and sometimes even think of interesting combinations that best suit our needs.

Taking my own sessions as a case study, I have explored the following and found them extremely useful and effort-saving – both for myself and my students:
• Skype
This serves as an excellent choice, where the teacher and student are located far apart from each other.
There is a video option, which can be used as and when necessary.
One-to-one as well as group sessions (connecting one trainer with students at different locations) are possible.
If the voice is not clear, one can always type in the word or sentence for immediate checking. This is especially useful during our foreign language lessons.
• Youtube
This is a real boon for students. There are countless videos to choose from – depending on our requirement and style of learning. The content ranges from simple expressions to a whole series of lessons focusing on vocabulary building, grammar, etc. Moreover, the presenters are mostly native speakers – which means pronunciation would be learnt perfectly.
• E-lectures (recorded)
Many excellent lectures by professors from world-class Universities are available for downloading. Students who cannot afford studies in these reputed universities can still benefit a lot from such reference material.
• E-coaching
Some experienced teachers also offer their classes in the form of lessons with exercises attached. These can be completed and mailed back for evaluation. In some cases, an option for live interaction with the teacher is also offered.
• Online courses
These are offered by institutions and have one-to-one as well as group sessions. The trainer, timings, learning style – all can be customized and several packages are available to suit the various requirements.
• Virtual classrooms
These have become a possibility in this digital age where students at faraway locations attend classes along with regular students. Physical presence is no longer a must.
• Blogs
Some passionate teachers have created blogs where they share lessons prepared in their own style. Students can clarify their doubts by either posting questions or writing to the author.
• E-classrooms
Many schools have adopted this methodology. Subjects that were found dull and boring are already capturing the students' interest – thanks to the colourful, lively and informative on-screen presentations.
(The writer of this article is Uma Balu, Sahara Asia. The views expressed here are personal.)