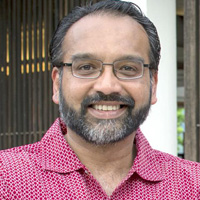 Prime Minister Narendra Modi will kick off the 'Make in India' campaign on the 25th of September 2014. About a 1000 global and Indian business leaders are expected to attend the function.
The government is making a huge statement, and leaders of the business world are taking serious note. This is because the government appears to not just declare intent, but gives the confidence that it will support the intent with enabling policies and create an environment for a supportive eco-system to evolve.
For an industry or sector to flourish and become sustainable in any geography, an enabling eco-system is necessary. In isolation things cannot work. In the technology hotbeds like Silicon Valley and Bengaluru, there is an eco-system of technology companies, service providers, successful entrepreneurs, mentors, accelerators and incubators, co-working spaces, legal firms, investors and potential customers.
Likewise, for India to become a global manufacturing hub, which is the declared intent of the Narendra Modi government, it will need many, many supporting pieces to come together to create a conducive environment for manufacturers and customers to do business in.
This opens up a significant range of opportunities for entrepreneurs to leverage.  For example - hotels & hospitality, recruitment & training services, temporary staffing solutions, technology solutions for the manufacturing sector, management services, packaging, storage, warehousing, supply-chain solutions, testing services, ancillary parts manufacturing, EXIM services, etc. are just some of the few opportunities that come to mind.
Think of how the automobile industry spawns and creates opportunities for entrepreneurs. Auto ancillary manufacturers are a prime example, which eventually becomes an eco-system supporting that industry. Just look at Pune, Chennai and Gurgaon to see how one industry creates an eco-system that is serviced by entrepreneurs.
Often I see aspiring entrepreneurs think of opportunities only in the more celebrated areas like technology, e-commerce, healthcare, education, big data, etc. However, there are quite a few opportunities in other areas as well. Manufacturing is ripe for entrepreneurial inflection.
Students as well as professionals who have entrepreneurial ambitions will do well to think of opportunities in the manufacturing sector, or in services & solutions that support the manufacturing sector.
The writer of this article is Prajakt Raut, Founder, The Hub for Startups. He is an entrepreneur and entrepreneurship evangelist. Click here to view his profile.