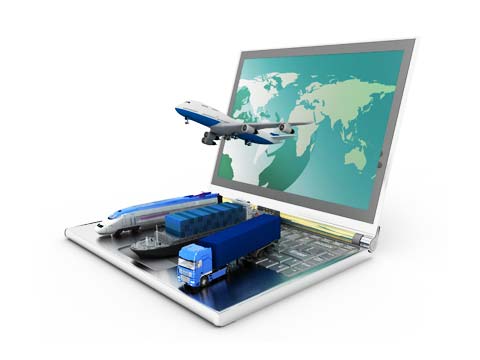 The $110 billion logistics and supply chain industry is growing at 15 per cent to 20 per cent. That's nearly twice the global average of 10 per cent. While the booming e-commerce sector is certainly one of the drivers of growth, and one which has brought in a few organised players in the sector, the overall potential for growth in the logistics and supply chain sector remains high due to several fundamental reasons.
The overall poor quality of infrastructure in the country, and that the sector is largely unorganised and highly fragmented are some of the current dynamics of the sector that are changing. Overall, the Indian government has a declared intent to improve infrastructure in the country. Improved roadways, storage and warehousing infrastructure will certainly boost the sector.
Also, a number of organised players are entering the industry, which will help bring in institutional capital, processes, economies of scale, and cost and operational efficiencies. Newer technologies (e.g. drones, robotics and inventory management platforms) will also alter the way logistics and supply chain sector will operate.
Market overview
The courier and cargo industry forms a strong and fast-growing component of the logistics and supply chain industry. Valued at Rs 10,870 crore (approximately $2.2 billion) in 2011-12, the courier industry is expected to reach Rs 17,450 crore (approximately $3.5 billion) by 2015. The courier market in India is currently a highly fragmented one, where the government players (India Post), global integrators (such as FedEx and DHL), and large organised players (Blue Dart, First Flight, DTDC, Gati etc.) co-exist along with several other unorganised players. The opportunities in cargo transportation are equally large given the need to cater to far flung areas and new developing urban clusters.
Challenges & Opportunities
India has over a lakh pin codes, but only about 10,000 of them are connected through organised courier companies. Hence, there is a heavy dependence on the local or unorganised players, who provide the last mile connectivity to the more established and organised companies as well as directly to individuals who seek their services.
As e-commerce penetrates into these currently underserviced markets, national as well as regional companies will have to start creating infrastructure, resources and processes to service these markets cost effectively.
Also, given that most companies in this fragmented market are smaller, they have had limited budgets for investments in brand building and consumer outreach. As a result, the awareness of specific services remains weak. Most customers are not aware of the specialised services that some courier companies offer.
For instance, if you want to send a parcel of mangoes to a loved one, not all courier companies accept the order. DHL is amongst the few that offers this service by the name 'Mango Express'. Similarly, it offers a 'University Express' service for students. But yet again, how would the customer know unless they have gone through the inconvenience of doing the rounds of several courier companies? With increasing globalisation and sourcing of goods across the continents, the same challenges are faced in the cargo movement, where courier usage is not affordable.
Similarly, from the customer's perspective there is no transparency and clarity in terms of the different services that a courier company offers. The varied services offered by courier companies include on-board courier services, personal courier services, same-day courier services, standard courier services, overnight courier services etc., and the cost varies depending on the service you choose.
For example, if you need to send a courier, you simply visit the office of a courier company in your vicinity and tell them that you need to get a courier delivered. You are handed over a receipt; you make the payment and are glad that the job is done. But did you bother to enquire if the delivery could have been done without spending as much money as you did?  Well, why would you, if you had no idea about the options in the first place? Just so you know, if you are not in too much of a hurry, send your package if you are comfortable with it getting delivered in 3 days instead of 1. The courier charges could be significantly lower!
Again, just awareness of these services alone may not prove to be useful because the customer will still have to go through the grind of doing their research by either physically visiting or calling all the offices of different courier companies or checking them online individually to see which courier company can meet their specific requirements.
Also, unless the courier company allows you to track the location and status of your order online, regularly following up to know the same can be yet another pain point. If you have used multiple service providers, then tracking them on their individual portals would be a nightmare!
The way ahead
A lot can be done in the courier space to make the experience smooth and hassle-free for the customers. The right solution can help save significant time and energy that currently goes into the process, and become a big boon for customers.
According to Rajeev Rajadhyaksha, Ex-MD, DHL Lemuir Logistics, "Convenience is becoming a top priority for customers. There is already a need to offer more customer-friendly solutions for courier and cargo services. What consumers are seeking is a hassle-free, transparent, efficient and cost-effective solution. Technology offers huge opportunity for online reference point to the consumers as in most other recently developed businesses."
The writer of this article is Vinay Bhartia, Co-Founder and CEO, MyPacco.com. Bhartia is a serial entrepreneur and also serves as an Investor Member in Indian Angel Network and Country Leader of Purdue India Alumni Network. The views expressed here are personal.