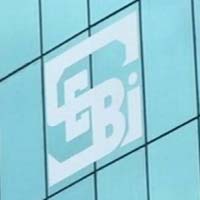 SEBI's guidelines are an attempt to encourage the funding scenario in India and provide help to those SMEs who are facing financial management challenges.  Conversely, the norms also raise some eyebrows because they are not satisfactory in several ways to solve the original problem but a bit better in comparison the earlier norms.
Need for New Guidelines
In 2012, when the government announced that the angel funding would be taxed intimidated, many specialists from this field came altogether to display their solidarity against this move. Many industry delegates also joined the group and insisted leverages in these angel funding norms so that money flow and dealing could become easy. As a result, the government made a special Planning Commission committee to promote a healthy angel funding culture in India. The committee members, who included the experts from angel investor groups, were setting the objectives to ensure that entrepreneurship and early stage investing remained a priority in the new guidelines agenda. Basically, through the implementation of new standards, SEBI have been trying to encourage entrepreneurship by promoting financing in small start-ups at a stage where they find it difficult to obtain funds from traditional sources of funding. Additionally, Ankita Gupta, Associate Lawyer (Corporate Law), SMA LEGAL, Legal Advisory Services, Chandigarh, gives another reason why these new norms were considered to be necessary, "The tax authorities identified a dodge in investment process as corporates are inducing the corruption in system by investing a large amount in a small company owned by politicians. By investing in politician-owned companies, the investors were directly bribed them and in return take a very tiny stake. Also, the companies will pay no tax on the investment since it is a capital flow and no income." These situations compel SEBI to frame new guidelines.
The major steps taken by the SEBI in this regard are as follow:
Allows Start-ups and SMEs to be Listed on ITP
As per the new norms, start-ups and SMEs are allowed to be listed on ITP without having to make an IPO. Only those companies shall be eligible for investors' investments that are listed on "ITP" platform and the minimum amount for investment will be Rs 10 lakh. It means that start-ups can list their companies without an IPO and can save the operating expenses related with this whole process.
Approves the Proposal to Amend the SEBI (ICDR) Regulations
In a move to grant easier exit options for angel investors, VCFs, PEs etc, the board has approved the proposal to amend the SEBI Issue of Capital and Disclosure Requirements Regulations, (ICDR) and simplified the standardised norms of listing IPO that has made easier exit options for investors.       
Amends AIF Regulations
SEBI amended its AIF (Alternative Investment Funds) Regulations, 2012, and provided a framework for the registration and regulation of angel pools under Category I Venture Capital Funds that has tax pass through status. As per new norms, there have been sub-categories for SME funds, Venture Capital Funds, Social Venture funds and Infrastructure funds. The fund will also enjoy freedom from SEBI insider trading regulation and lock in post listing of the invested company. Gupta says, "Under new norms, angel investors can be registered as AIF – a newly created class of a pooled in investment vehicle for real estate, private equity and hedge funds."
Upgrades Norms for Angel Funds
As per the new rules, 'Angel Funds' shall be included in the definition of "Venture Capital Funds" or will be seen as VCFs. Investee should have early-stage experience as an entrepreneur or professional of higher management with 10 years experience. He should also have own possession of minimum Rs 2 crore. On the other hand, for corporate investee, the possession amount range has at least Rs 10 crore net and he should be registered VC/AI.
Major Guidelines for Investors:
Angel fund investment to be restricted to Rs 50 lakh­–Rs 5 crore.
Rs 25 lakh against Rs 1 crore AIFs.
The minimum time period for angel funds to be invested is three years.
Angel investors can invest only those investee companies:
Those are unlisted and not older than three years.
Incorporated in India.
Turnover not exceeding Rs 25 crore.
Should not be related to an industrial group whose group turnover is in excess of Rs 300 crore.
The investee company should not have a family connection with the investors proposing to invest.
These guidelines hope to ensure angel investments are genuine and not fronts for bypassing regulations of investing into related entities and there are genuine angel investors are making informed decisions. …WD IT Solutions Ltd clarifies, "Angel funds can now hit the retail High Net Worth Individuals (HNI) market. This will carry more funds into the early stage startups and will create healthy ecosystem - especially for the entrepreneurs. But it would be difficult for small angels to start a fund as each fund needs at least Rs 1 crore per investor." He says that the plan of listing small businesses will not worked well for buyers and sellers as buyers do not have enough information about these too small businesses, and ultimately the stocks will become illiquid.
Borders Lines
Overall, if we see the guidelines there are doubts as whether they suit the Indian entrepreneurship. As a big step, SEBI recognises angel funds as a separate asset class but fostering a sustainable angel investing culture will be a big challenge. Most angel investors are family and friends and restrictions like the funding firm must not have any family connection with the investee company bar relatives from investing. Vivek Gupta – Head of Research, CapitalVia Global Research Limited, opposes the move and says, "The angel funding from relatives is the main source of raising the funds for any start-up. This move will put off many new start-ups that are seeking for fund within the family." Moreover, the minimum limit of Rs 25 lakh for an angel investor to invest is disappointing, because there are many investors who want to invest in multiple funds with a lesser amount in each fund. This will discourage such investors. Alok Ramsisaria, CEO, Grazitti Interactive, and TiE Founder Member and Hony Secretary, Chandigarh, says, "The limits and conditions do not make sense. The minimum size and investment norms for angel investments are not in line with the expectations of Indian entrepreneurs." These limits will keep many accelerators and incubators away who put in a little seed amount in any startup. Ramsisaria explains, "Most angel investments today would make a seed investment in the range of Rs 5-20 lakh, whereas the guideline prescribes a minimum Rs 50 lakh – a scale that would be of interest to venture funds." Similarly, asking for investee companies to be less than three years – seems to be a condition devoid of logic. Lots of technical innovations require continuous investments as milestones are met with steady small infusions of cash, especially in the pharma or healthcare space. Even as the limit of funds exist will also stop many angel investors to put their money because it stops them to invest the same in other start-ups. India's other angel investor groups also raised the eyebrows over the funding constraints.
Opportunities for Start-up Ecosystem
New SEBI guidelines will encourage entrepreneurship in the country by financing small start-ups at a stage where such start-up finds it difficult to obtain funds from traditional sources of funding. The new guidelines will provide an ITP which will smoothen and increase exit opportunities for the start-ups and SMEs. This was one of the opportunities which SMEs have been seeking since long. Listing on ITP may also offer better chances for investors to find alternate buyers. However, they do not solve the startup tax issue, which is a bigger impediment to growth of angel capital.
These guidelines have some plus points that benefits SMEs and entrepreneurs:
These norms aim to boost liquidity prospects for early stage investors by allowing start-ups to list without IPOs.
Fixing net worth norm is a benefit for entrepreneurs as inexperienced investors cannot be contacted by companies.
Overall the norms are good and welcomed by most of industry bodies for all positives and negatives.