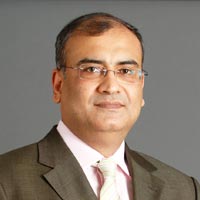 Tell us about the currently on-going 'Productivity tour'.
The Siemens 'Productivity Tour' is a nation-wide multi-city mobile road show that was launched in New Delhi on April 22. The overarching concept of this road show is to take our technologies and solutions right up to our customers' doorstep to overcome the lack of technology penetration beyond certain industries and regions. Targeting industries, such as automotive, medical, aerospace, power, F&B, packaging, textile, printing and pharmaceutical, the trailer will travel to 204 locations in 86 cities across India. Since its launch, the trailer has covered close to 100 locations.
What are the products being demonstrated during the tour?
Themed on "Driving productivity to your doorstep", the compact trailer demonstrates productivity improvement and energy-saving potential using Siemens electric drive systems, motion controllers and automation technologies. On display inside, the trailer are innovative products ranging from variable frequency drives, servo motors, servo drives, motion controllers, CNCs and engineering framework for automation and drive technology. This includes SINAMICS family of frequency converters, SINUMERIK range of Computer Numerical Controllers (CNC), SIMOTION and Totally Integrated Automation (TIA) Portal.
Does it also showcase any finance-related service for SMEs?
The Productivity Tour also showcases Siemens Financial Services (SFS), an international provider of business-to-business financial solutions. With SFS, SMEs can overcome the financial barriers by using asset financing solutions, such as loans and leasing to fund equipment purchases. The aim of this financial solution is to manage cash flows effectively or offset the monthly cost of the new equipment against the productivity improvement it delivers across the financing term.
What are the sectors where Siemens is focusing on through this tour?
Through this road show, we are mainly targeting automotive, medical, aerospace, power, F&B, packaging, textile, printing and pharmaceutical industries.
What are the other schemes offered by Siemens to small businesses?
The road show is a very small chunk of what Siemens offers as solutions to the MSME segment. We also have SMART concept that is more customer specific, than being country specific. SMART solutions meet the following criteria:  Technology to fit demands of emerging market, with high quality. They fulfill the basic requirements of customers and are price competitive as well. Prices are adapted to local market, but quality is not compromised (German engineering with Indian refinement).
What can be done to overcome the challenge of lack of technology adoption by SMEs?
It is essential to clear the misconception that investing in innovative technologies and solutions is an 'expense'. The segment tends to look at tangible benefits like RoI. The intangible benefits, such as energy saving, minimized production wastage, enhanced brand value gained owing to meeting flexible customer requirements, significant reduction in 'time to market', sustainable production etc. are ignored. However, providing access to technology alone would not lead to awareness among SMEs. They have to be given regular trainings, hands-on experience through live demos etc. for the awareness to sink in.