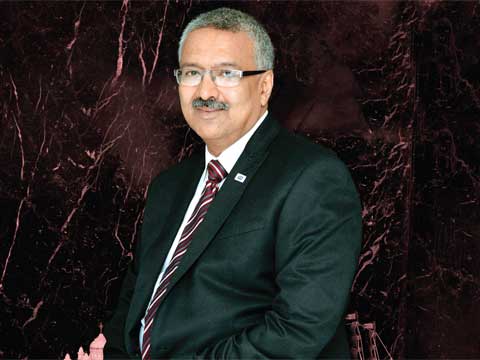 The small and medium entrepreneurs (SMEs) are facing hurdles in accessing bank finance under the existing MSME definition. Yaduvendra Mathur, Chairman and Managing Director, Export-Import Bank of India (EXIM Bank), in an exclusive interaction with Entrepreneur talks about the need of revising the MSME definition and how the bank is meeting the funding requirement of small players:
The bank recently stated that the present MSME definition is outdated. What is your opinion on the MSME Development Act 2006?
Comparing the developmental strategies for the MSME sector adopted in various countries with that of India's, it can be observed that the cap on plant and machinery for the purpose of classifying the units as MSMEs does not encourage Indian MSMEs to move up the value chain. In India, within the manufacturing sector, micro enterprises are classified as those with the investment in plant and machinery not exceeding Rs 25 lakh.
While the investment in plant and machinery for a small enterprise has been kept in the range between Rs 25 lakh and Rs 5 crore, a medium enterprise is defined with the investment in plant and machinery in the range between Rs 5-10 crore.
With such low level of investment ceiling, Indian MSMEs are either expanding laterally or engaging themselves in low-tech or low-value products. Since the manufacturing operations are capital intensive, investment ceiling for the treatment of MSMEs may be raised at least in the capital intensive sectors, benchmarking with such ceiling on investment in other countries.
How are India's competitors defining SMEs?
A research study by EXIM Bank notes that China defines SMEs as those having investment ceiling of 300 million Yuan (approximately $65 million); Thailand has defined SMEs with a ceiling on investment capital of up to 200 million Thai Bahts (approximately $6.5 million); Singapore has defined SMEs with a ceiling on investment capital of up to $15 million (approximately $12 million); and EU defines medium enterprises as those of having asset size of Euro 43 million (approximately $56 million).
These countries (especially EU and China) have set the ceiling on the investment for  medium enterprises at high level, encouraging capital intensiveness, technology upgradation, quality improvement, export orientation and employment generation.
Considering the above, it is suggested that the ceiling on capital investment for medium enterprises in India may be increased, at least to the extent of $10-12 million. The hike in investment ceiling for medium enterprises will attract more investment in technology, quality upgradation and export.
How does EXIM Bank help the MSME sector in funding?
An important financing mechanism of the bank includes the 'Cluster Financing Programme' initiated in association with ILFS Clusters & Cluster Pulse. This aims to make credit available for infrastructure development in cluster projects of SMEs, while creating a workable credit mechanism for the cluster projects.
Through the programme one can meet both individual banking and trade finance requirements in different cluster-based projects. EXIM's recent cluster financing support include Handicrafts Cluster in Moradabad; Textile Cluster in Ludhiana; Mega Food Park in Raipur; and a cluster for Indian traditional medicines in Sriperumpudur, Tamil Nadu.

The bank also has in place the Technology & Innovation Enhancement and Infrastructure Development Fund, which caters to the foreign currency requirements of SMEs and augments their export competitiveness and internationalisation efforts.The bank plans to set up a Project Development Company (PDC) in Africa that will essentially look to bring infrastructure projects in Africa to a bankable stage and facilitate exports from India to Africa.
What is the current status of this?
EXIM Bank is at the final leg of setting up the PDC in Africa with the participation of an Indian commercial bank, IL&FS and African Development Bank. The company will essentially look to bring infrastructure projects in Africa to a bankable stage and facilitate exports from India to Africa. The PDC will look at large projects that will be built across two to three countries in Africa.
Tell us your expansion and growth plan for the next three years.
Now, we want to be the go-to institution for any company which is engaged or aspires to be engaged in foreign trade. This will also help the nation's interests. We will be aligning our priorities with the government directions as we continue to focus on aiding manufacturing exports with a special attention on the EPC (engineering, procurement and construction) sector.