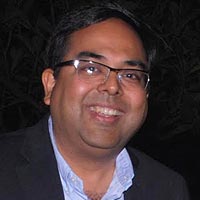 In an interaction with SMEntrepreneur, Anuj Mathur, CEO, Q3 Technologies, talks about their shift in focus from the US to India, services to SMEs and future path.
Tell us about Q3 Technologies and services offered by it especially to small businesses.
Q3 is an IT services company and offers services in the area of enterprise applications and product development, including technology consulting, custom development and software support and maintenance. For SMEs, Q3 Technologies can work as a technology partner servicing the entire IT and applications needs of the business, including areas such as ERP and business applications, mobility, social and web integration and cloud strategy and analytics.
Is there any shift in your focus on customers from the US to India as the number of global customers is increasing in India? What is your strategy for India?
Over the last decade and particularly over the last few years we have seen a number of global customers set up offices in India. Another very encouraging trend is that Indian businesses – particularly mid-size Indian companies – have started to look at IT as a key enabler for growth and global competitiveness. Both of these trends have resulted in an India-centric focus for several of our new business development initiatives. While the US and other economies continue to be a market that we will address for the foreseeable future, we are very bullish on the IT services market in India and are taking steps in this direction to establish ourselves as a leading provider for technology outsourcing in India. We are already working with several companies in India including large global brands in India and we see that trend continue and get even stronger.
How different are the two markets – the US and India?
One of the major differences in the two markets is the readiness of the market to embrace technology in a significant way to run and manage the business. While the US has been a very mature market for several years, India is yet to mature in this regard. Another difference is the number of start-ups needing technology related services – IT infrastructure, as well as applications. This is a very large market in the US and has fuelled growth in the technology services industry for several years, while it has been almost non-existent in India prior to the recent e-commerce boom. Also the Indian market is a very cost-conscious market compared to the US. While the above differences pose challenges in India, we also see more growth in India in the coming years as some of these factors change and Indian business start to see technology as a back-bone of their operations.
What are the cost benefits and how well responsive you are in order to compete with large IT firms such as Wipro and Infosys?
The IT services industry has changed significantly over the last few years and large IT firms such as Wipro, Infosys and TCS are unable to respond to the changing needs of the enterprise as quickly and rapidly as their businesses demand. With the advent of mobility and the demand for social media integration and cloud based analytics, the need for being extremely agile, flexible and responsive to customer demands is key in order to compete. The need for responsiveness to market demand and customer sentiment is far outweighing the demand for scale. Enterprises today, both small and large, are looking for companies that are established and can deliver quality products and services without compromising on the speed with which they can respond to constantly and rapidly changing market demands.
One of the strongest advantages that companies like Q3 have is our very rich experience of working on and servicing some of the most quality conscious companies and mission critical environments in the world, and we can bring that knowledge and experience to our Indian customers at a much lower cost than some of our larger peers.
What strategies you have in moving ahead in the coming years?
The strategy that we have in the coming years are primarily geared towards two areas, first is focus on areas where we strongly believe demand in the Indian market will grow over the next years and nurture and grow that capability within the organisation. To this end, we are laying special emphasis on training our resources on these areas and technologies. Second is to create a more cost effective model of service delivery to Indian customers. In addition to our Gurgaon development centre, we are therefore looking to grow our development centres in the Tier 2 and 3 cities in India allowing us to leverage the excellent infrastructure and human resource capital available in these smaller cities and towns, and at the same time being closer to our customers to be able service their needs faster.