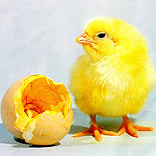 You may have a professional qualification from a top notch college, armed with the expertise that can land you in a cushy job. However when it comes to starting one's own business, most entrepreneurs need mentoring and support until they are ready to take off independently. A business incubator does exactly that. The team of experts at the incubator gives you valuable guidance apart from the infrastructure and technical support required while starting up. Most incubatees are able to build financially sustainable businesses by the end of 12-18 months at the incubator.
Indispensable for Startups
For a start-up, an incubator is valuable as it removes all the distractions that come up with having to rent your own office, getting furniture, broadband access etc. 'These services enabled me to get the business going from day one with an investment of Rs. 10k, our first month rentals,' says Anunay Gupta, Co-founder, Marketelligent former incubatee at NSRCEL, IIM Bangalore. Above all the most important benefit an incubatee gets is credibility. 'Being incubated at NSRCEL gave our business the validation that comes from being attached to the brand i.e IIM Bangalore,' says Shantanu Gudihal, Head, India Operations, Meshlabs. Riding on this credibility, it is a lot easier to get seed funding or attract investment in your venture. Further it helps you build trust with your clients quickly.'
Who can be Incubated?
Professor Amarnath from Society for Innovation and Entrepreneurship, IIT Bombay opines, 'Product based startups qualify most for incubation. It may be any engineering product or a software solution venture. Service based businesses are mostly capable of taking off on their own.' The most common types of sectors which are incubated are IT, light manufacturing and those involved in research and development. Generally a retail and construction related business, sales, marketing, wholesale, distribution or consultancy firms are not suited for incubation.
What to Expect from an Incubator
Shantanu Gudihal at Meshlabs, says, 'The incubation fee charged is nominal. It depends on the kind and extent of facilities your business requires, the size of your team etc.' 'NSRCEL charges you  INR 10K per month for all – office space for 10 people;  phone line with local dialing; conference room; high speed internet; space to co-host server; subsidized access to Chartered accountant, etc.  Certain services like library access, subsidized food at staff canteen etc. are also offered for free,' says Anunay Gupta, Marketelligent. Some incubators acquire 6-8% equity stake in the company they incubate.
 While different incubators offer services, the mostly commonly offered facilities are:
Flexible space and leases, many times at very low rates
Fee-based business support services, such as telephone answering, bookkeeping, secretarial, fax and copy machine access, libraries and meeting rooms
Group rates for health, life and other insurance plans
Business and technical assistance either on site or through a community referral system
Assistance in obtaining funding
As most incubators maintain active contacts with academia and industrialists, there it helps startups get valuable contacts for their business
Check points to choose an incubator
Before you decide to opt for incubation at a particular centre you may do a few preliminary checks:
What are the charges for space and services at the incubator and how do these rates compare to local rates?
What are the experiences of firms who were with the incubator for a few years before starting out independently?
How long can you remain a tenant?
Are there services which are offered for free?
Can you leave easily in case your business goes bust?
Does the incubator offer onsite assistance and give access to valuable contacts needed by your business?
The incubator is supported by which sponsoring organizations and what are their goals?
The Incubation Process
Going Step by Step
Different incubators have different qualifying criteria for an entrepreneur to be absorbed as an incubatee. As at SINE (Society for Innovation and Entrepreneurship), IIT Bombay, the first check point is that the business should be promoted by an existing or ex-faculty member an ex-student or an industrialist.
This is followed by the submission of a business plan. Prof. Amarnath, Faculty Incharge, SINE says, 'The business plan is examined by a team of experts on various parameters. The business should be viable and there should be a sizeable market for the product which can make for a strong positioning in the market. The team of experts also suggests changes in the business idea so as to make it viable. 
The next step is to check whether there is a sound team which can manage different functions of the business like finance, legal, marketing and likes. 'The last and the most important checkpoint is whether the business is capable of attracting investors or whether sound financial planning is in place to sustain the business,' adds Prof. Amarnath.
Once the business plan is approved by the screening committee, the incubate gets himself registered, a business facility is allotted to him and a contract is signed. The duration of the incubation process depends on the nature of the business complexity of the business idea.
Even before you start hunting for the right incubator for your business, you need to ask yourself whether your business is ready for this stage. You must make sure that your business should be able to function on its own if at all required. One should not allow the consultants at the incubator to replace one's own business initiative, personal effort and resourcefulness. You may get superb advice but the ultimate responsibility to make your business succeed lies on your own.