Being a Part-Time Entrepreneur
Cannot think of being an entrepreneur due to shortage of time and money? How about part-time entrepreneurship?
Tags: Being a Part-Time Entrepreneur
BY Entrepreneur | Jan 14, 2010 comments ( 8 ) |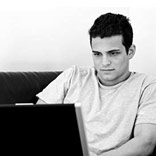 Launching a startup requires a great commitment of time, energy, financial resources and most importantly compels you to leave a job that provides a regular income. Budding entrepreneurs have figured out a viable solution for it, 'part-time entrepreneurship'. Whether you intend to become a full-time entrepreneur at some point or not, starting your company part-time can be a smart way to begin. As you start your business , keep these things in mind.
The enterprise should not be time-demanding
Many factors come into play when deciding to launch your company on a part-time basis. Before venturing part-time entrepreneurship, you need to weigh, if your idea of starting a business fits into your financial and lifestyle priorities. The basic criterion is to figure out if your would-be enterprise is adaptable to part-time work. One of the most common reasons behind part-time business decision making is that it's the only way you'd feel comfortable becoming an entrepreneur or the only way it's financially feasible for you. Mr. Pranay Gupta, Jt CEO at Centre for Innovation, Incubation & Entrepreneurship (CIIE), IIM-Ahmedabad says, "It's practically possible to be a part-time accountant if your day job is of a corporate controller, but you probably shouldn't plan on starting your own day-care center on a part-time basis."
Be committed
Just because you're starting a part-time business doesn't mean you can make a half-hearted commitment to your venture. The biggest challenge in becoming a part-time entrepreneur is to become dedicated to making a full-time impact on your new business in the limited hours available. Starting your business part-time might be the most feasible way for you to kick start your entrepreneurial dream, but you've got to take a lot of things into account in order to be committed. Rahul Mittra, CEO, Brandsmith says, "Be it a part-time or full-time business, entrepreneurs have huge responsibilities, so they cannot take it lightly."
Seek a helping hand/mentor/partner
The key to your success in starting your business on a part-time basis might be recruiting someone, who really wants to help you succeed. It can be your boss or superior, who's willing to help you as a mentor by sharing experience or accommodating time for your attempts to become an entrepreneur. It could also be a partner such as a spouse or friend, who wants to do this with you, creating a combination that adds up to more of a full-time capability. According to Mr. Anand Lunia, CFO, Seed Fund, "Some investment firms or franchise companies run training program to enable would-be franchisees to learn all facets of its business while operating part-time. This helps part-time entrepreneurs to seek time to shift to full-time business."
Please add your comment
great .breakdowns. easy to understand.
October 04, 2012 at 8:42 am
hi there.i am doing t- shirt printing and personalised gift items in Malaysia.would like to know business opportunities in India in related field !I do have MLM network in Chennai & Coimbatore since many are interested in part time base business my company has introduced health care products in India. Please feel free to get in touch.
Reply |
Akash
September 27, 2012 at 3:28 pm
Hi,You cannot do anything without investing so first try to invest something rather than searching for a free option
Reply |
chandubanerji
June 24, 2012 at 6:19 pm
plese suggest me some part time business which i can do at home without investment
Reply |
nilesh pawar
September 01, 2011 at 8:56 pm
i wanted to know about part time business opportunities and their investment which will give me good returns.
Reply |
Nainika
June 26, 2011 at 11:57 am
Can u guide me about part time work which is feasible for me.
Reply |
Ravindra
March 11, 2011 at 2:59 am
CAN YOU PLEASE LET ME KNOW SOME OF THE PART TIME BUSINESS IDEAS, WHAT A PERSON CAN START from HIS HOME with budget of 50K to 1L
Reply |
RAMESH MEHTA
January 30, 2011 at 7:57 am
CAN YOU PLEASE LET ME KNOW SOME OF THE PART TIME BUSINESS WHAT A PERSON CAN DO AT HIS HOME. contact member@franchiseindia.com
Reply |
atul gupta
January 07, 2011 at 4:07 am
it is good to start a part time entreprise. contact member@franchiseindia.com
Reply |