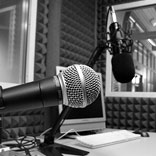 Often, business owners like you and some organisations across India overlook the very real marketing potential that radio advertising offers. It is a cost effective tool that has the capability of reaching places where access to other electronic medium is a far cry.
Mr Harrish M Bhatia, Business Head at My FM said at the Milagrow World SME Conference, "Radio carries news as it happens while TV and newspaper take time. Radio is going to be the next big thing!" While a newspaper as a means of marketing reaches your audience mostly in the morning hours and television mostly in the evening hours, a radio can reach your audience in morning, afternoon, evening as well as during early nights, when your audience is either at home or on its way back home after office. Take the benefit of this 'mobile' medium to market your products to a larger audience.
Buy your radio time: Pick your slot
Radio stations design their programmes to attract certain listeners and then sell the accessibility to those listeners to the advertisers in small portions. Each radio station has a fixed ad time, which it sells to advertisers and their durations differ from programme to programme and the type of advertisment.
Listeners' size, type and receptiveness differ dramatically throughout the day and the radio channel charges accordingly. So you need to first understand the importance of each time slot.
Morning (6am to 10am) - This time period has the most listeners and they are highly receptive too. They largely include people going to office and college, ready and very hungry for the news of the day and of course, for your product as well!
Mid-day (10am to 3pm) - This slot will have considerably fewer listeners but they are often very loyal to certain stations. They are habitual and regular listeners of radio and also listen while they are working. Advertising at this time regularly with the same message would mean better brand retention as the audience at this time frame would be listening to and expect to listen to the same advertisement.
Evening (3pm to 7pm) - This slot will have almost as big a crowd as in the morning drive time.  This crowd will be more in a buying mood than those rushing in the morning and will be looking to listen to advertisements of sale, discount and other offers. "The benefit of marketing on Radio is that it advertises while the customer is shopping but TV is watched post shopping and newspaper is read before shopping" avers Mr Bhatia. The practice of listening to radio fades drastically when people reach home and are out of their cars.
The post-evening part - This part starts from around 7pm and goes through mid-night and reach the next morning.  The audience here includes the one who prefers to listen to radio rather than going with other means of entertainment like the TV and others. This set of people are fanatically loyal to the radio and can also be to your advertisements if pitched in the right tone
Radio prices are based on the day slot, ad duration, the frequency or the number of times the ad comes on air. So think about it and get going!