Branding and SMEs
Branding not only helps stay ahead of competitors but also in effective pricing
BY Entrepreneur | May 12, 2011 comments ( 0 ) |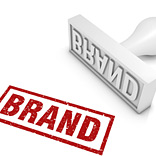 Branding means pushing your company name into the minds of potential customers a bit too harder so that it remains there pleasantly. Branding is absolutely necessary as it is a mirror of strength of the company or product as it gives firm idea to the customers as to what they are buying. Branding is not just for big companies. It can make small companies stand out in face of competition. Unfortunately, only a few companies recognise the importance of brand.
Importance of branding
There is advantage in transforming businesses into strong, clear and differentiated brands. Branding helps in creating new business, exclusive clients and an opportunity to eventually garner higher revenues and ensure long term profitability.
Branding creates confidence not only in business but in customers too. Moreover, it helps stay ahead of competitors.
Before developing a brand
First of all, have a thorough understanding of one's customer and target market. Undeniably, effective branding usually allows a business to charge more of its products thus leading to increased profit margins.
Outline your brand values; focus on what your customers want and how you can guarantee to deliver it.
Contact channels to consider
Your business name
Names you give your products or services
Any slogan you use
Your logo
Packaging
Advertisement
Company website
Developing a brand
Now if you have outlined your brand values and customers' needs, you can start to build your brand by consistently sharing your brand values with existing and potential customers.
Managing a brand
A brand manager will do the needful like reviewing the brand, keeping it up to date in line with customer's expectations, appropriate marketing strategy, and working on customer's feedback etc.
Purse strings
Budget your brand so that you have a spending strategy and stay focused.
Ten Commandments
Focus on what your business achieves for customers and how you can maintain that
Make your brand your own unique brand
Be honest
Keep your brand simple
Be consistent
Be thorough
Keep employees involved
Communicate your brand
Meet and exceed what your brand promises
Manage your brand effectively and efficiently
SMEs often make the mistake of assuming that branding is not important for them and that only new players need to worry about it. But the truth is that branding is equally important for both new and old businesses as it creates a highly effective and well-established corporate identity.
Remember, a strong brand image can make a market share, ensure higher growth margins and can prevent consumers from switching over to new brands.