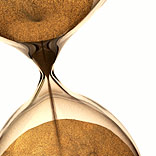 As your business grows, delegation of duty becomes an important part of your work profile. Not all jobs can be handled by you single-handedly; after all you have to think of growth now. You need to entrust your employees with certain responsibilities.
An important aspect of delegating duties is that you have to ensure the assigned task is done on time. Because on your employees' deadline depends your deadline to fulfill the commitments you made to your clients. And ensuring that employees meet deadlines is not an easy task!
How to ensure that your employees meet deadlines? Rather than waiting and watching whether they finish their task on time, you must see to it from the beginning.
Here are some points you can keep in mind when you designate a particular task to one of your employees.
Set targets – When you assign a task to somebody, define the duties and the deadline clearly, right in the beginning. This will eliminate ambiguity about what to finish at what time. The target should be set in consultation with the person who has to perform it. And these targets should be attainable. This will help them plan their work and be organised.
Follow-up – Just setting up deadlines will not do the trick. Keep following it up. Once in a while, drop in to ask about the progress of the project or task. This will help bring seriousness. It'll also be a reminder in case they have been caught up with other things. But do not over do it or they'll stop taking you seriously.
Be firm but fair – "Instituting an informal performance management system would help. Motivating, setting targets, being transparent and plain speaking would help," says Radha Iyer, a faculty member who teaches entrepreneurship at KJ Somaiya Institute of Management Studies and Research.
Make your employees feel accountable – Ask questions: What are the potential obstacles that you think could get in the way? What will you do to ensure you'll have sufficient time to finish the project by the set deadline? What are the things you think, the company needs to provide you with for the completion of this task?
Your employees might be the better judge of the hurdles and their solutions that arise while working on a project because they are the ones who'll work on it hands-on. By answering such questions they feel responsible for the product and will take ownership. This will motivate them to complete the work on time.