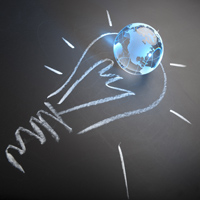 By Swadha Mishra, Our Bureau
It's a known fact that finance is the lifeline of any business. No business can survive if it remains cash starved for long. But as the saying goes that business is not for everyone, raising funds is certainly not everyone's cup of tea. Entrepreneur India recently organised the much-awaited business reality show of the year – 'The Pitch Room' that aims to identify, evaluate and encourage potential entrepreneurs who not only have the most deserving business ideas, but also possess critical skills required to execute those ideas successfully.
The Pitch Room encountered over 100 businesses and India's leading Investors (angels, VCs, PEs, incubators and accelerators) coming face-to-face to discuss innovative business ideas, structure deals and develop a mutually beneficial investor-entrepreneur relationship for success. The level of excitement among entrepreneurs and investors was unmatched. Entrepreneurs across genres like technology entrepreneur, social entrepreneur, women entrepreneur, idea entrepreneur and aspiring entrepreneurs participated in the Pitch to gain an insightful view of investors' expectations from entrepreneurs and their businesses, and how do they analyse scenarios and nail down the right business idea.
After endless discussions, in-depth research and numerous interactions with our esteemed panellist of investors, Entrepreneur brings to you the story of 10 such entrepreneurs and their business concepts that have huge growth potential to leave their mark on the business world.
1) INPHYNYT ACCUMULATORS: Lighting up Your World
SNEAK-A-PEEK
Founders: Nina Benjamin Singh and Gurpreet Singh
Age: 44 and 46 years respectively
Year of Inception: 2010
Location: Delhi-NCR
Outlets: 50 
Number of Employees: 90-100
Funding Required For: Expansion
BACKGROUND Gurpreet Singh has three decades of experience in battery manufacturing industry. Nina Benjamin Singh too holds a versatile corporate experience in various sectors like IT and manufacturing. 
BUSINESS MODEL Inphynyt Accumulators, a Rs 12 crore firm, deals with an entire range of automotive and industrial batteries. The firm operates through exclusive franchise stores (Rs 1.5 lakh franchise fee) providing advertisement, training, sales and service-related support. The franchise stores operate on FOFO (Franchise Owned, Franchise Operated) and company-supported models. The battery prices range between Rs 3,000 and Rs 13,000, which is 15-20 per cent cheaper than other similar products in the market. The firm also provides 50 per cent rebate on batteries on second purchase, which has helped them win 80 per cent customer retention.
THE USP (1) The firm Launched 1st battery in India with non-stop warranty in 2010 (2) Launched 'Bijli Ghar' -  India's 1st hybrid battery for rural areas. (3) Launched 'E-tour' - India 1st electric rickshaw battery
GROWTH & EXPANSION PLANS Inphynyt plans to achieve Rs 25-crore mark and take the number of its outlets to 75 in 2014-15. The firm aims to increase their penetration, create a strong brand presence and foray into manufacturing solar and motorcycle batteries. By 2020, they plan to grow by 150 per cent year-on-year with Rs 300 crore in revenue and 350 exclusive stores across the country. The firm also plans to go public in long-term. 
INVESTORS SPEAK "The team has already managed to scale up their business to a significant level without any external funding. But going ahead, they should focus on refining their business model keeping sustainability and profitability in mind." - Shaji Varghese, Partner, EQ India Advisors
" I would suggest them to focus more on Tier 2 and 3 cities. If they plan to expand in Tier 1 city, then they should consider tying up with local transport and various government organisations to increase visibility and establish a strong brand presence." - Sandro Stephen, Head-North India Operations, Indian Angel Network
2) CAFE BUDDY'S: Pocket Friendly Bites 'On the Go'
SNEAK-A-PEEK
Founder: PK Gupta
Age: 58
Year of Inception: 2005
Location:Delhi-NCR
Number of Employees: 200
Outlets: Over 120 Pan India
Awards/Recognitions: Udyog Rattan Award 1999
Funding Required For: Expansion
BACKGROUND PK Gupta holds a post graduation degree in Business Management. He has 30 years of experience in working with various Indian and foreign multinational FMCG food companies like Modi, Glaxo, Dabur, Bongrain SA and Accor Industries.
BUSINESS MODEL  Cafe Buddy's, a Rs 24 crore cafe-cum-fast food chain, caters to all age groups in the form of QSR (Quick Service Restaurant) offering qualitative and reasonably priced fast food and beverages. The cafe's on-the-go concept offers great flexibility and ease to commuters while travelling.The cafe serves Continental and Indian ethnic fast food.  For rapid expansion in other competitive markets, Cafe Buddy's operates through the franchising model and generates revenue through royalty and franchise fees of 7 to 10 per cent (depending on the product range). 
THE USP (1) Cafe Buddy's, an ISO 22000:2005 certified company, serves hygienically prepared food items at affordable prices. (2) Exposed to around 2.5 million commuters every day. (3) The firm caters to corporate customers, hospitals, hotels, universities, commercial markets, DMRC and colleges.
GROWTH & EXPANSION PLANS  Cafe Buddy's has plans to expand into cities having huge population. With over 120 outlets in Delhi-NCR, Pune and Bangalore, they are all set to open 344 outlets pan India by 2018. 
INVESTORS SPEAK "Company's concept of 'Express Kiosk' looks quite interesting. They have picked up a niche area for themselves. They may do well in future if they stick to their current format." - Mousum Pal Choudhury, VP, Avigo Capital Partners
"Cafe Buddy's seems to have done pretty well. They should identify certain key people in the second line of the management to ensure that the company is moving towards right direction." - Archit Garg, VP-Investments, Rabo Equity
3) THE GATE ACADEMY: Empowering Students, Empowering India!
SNEAK-A-PEEK
Founders: Ritesh Raushan & Nitin Rakesh Prasad
Age: 35 (Both)
Year of Inception: 2009
Location: Bangalore
Number of Employees: 105
Centres: Over 50 pan India 
Funding Required For: Expansion
BACKGROUND Ritesh Raushan has done MBA from Jamnalal Bajaj, Mumbai. He qualified the IIT JEE exam in 1998. He has an extensive work experience in international shipping industry. Nitin Rakesh Prasad is M.Tech from IISc, Bangalore. He secured All India Rank-9 in the GATE exam and has over five years of experience in GATE coaching.
BUSINESS MODEL Given the huge demand for quality education, Raushan started The Gate Academy in 2009. The institution delivers courses through faculty-based coaching, GATE focussed books, pre-recorded video lectures, homeGATE course (with the online delivery of live and interactive lectures), inGATE course (via projector-based classroom setup in remote location colleges), tabGATE course pre-loaded in the SD card and delivered via an Android based tablet, online test series and correspondence courses. Their revenue comes from the mix of 10 company-owned and operated (COCO) centres, 40 franchise centres (15 per cent royalty fee), through e-commerce channel and institutional sales. 
THE USP (1) The GATE Academy provides blended learning (faculty-based and online). (2) It is the first company in India to launch complete GATE education on tablet. (3) Its flagship event 'lakshyaGATE' attracts thousands of students in each city
GROWTH & EXPANSION PLANS GATE Academy wants to increase their centres across India and plans to launch semester coaching for engineering colleges. They are also planning to venture into non-engineering post graduation courses. 
INVESTOR SPEAK "Raushan has managed to achieve a reasonable scale in business with Rs 10 crore in revenue. They have found a niche for themselves. The business proposal looked quite viable and seems to have a great growth potential." - Shaji Varghese, Partner, EQ India Advisors
4) MYPROPERTYDAY: The New Global Way of Realty
SNEAK-A-PEEK
Founder: Jatinder Chauhan
Age: 38
Year of Inception: 2011
Location: Chandigarh
Outlets: 30 Pan India 
Number of Employees: 15
Funding Required For: Marketing & Expansion
Awards/Recognitions: Award for Best Seller for Real Estate by Hi-tech Society in Mohali 2011, Outstanding Performance Award for Sale by WWICS Group in Mohali 2012, Axis Bank 2014 Award for Top Five Real Estate Companies for Affordable Housing
BACKGROUND Jatinder Chauhan has a rich experience of working in various industries like telecom, FMCG, IT and fashion designing and insurance and banking.
BUSINESS MODEL mypropertyDAY is engaged in the real estate business rendering services related to construction, broking, project underwriting and franchising. The firm also operates from Haryana, Punjab and Himachal Pradesh. The revenue model is divided into three parts – 1) Directly selling real estate projects to clients, 2) Selling franchise opportunity, and 3) Listing clients' properties on company's website. Chauhan's vision is to add 'Real Estate' as a curriculum in management schools to build a highly qualified team of real estate professionals.
THE USP (1) The firm is planning to introduce new courses on real estate. (2) Leveraging franchise model to explore untapped areas and (3) Making optimum use of technology to explore new possibilities.
GROWTH & EXPANSION PLANS The firm looks to expand its presence across North India by opening new franchise outlets in 25 cities and by organising 100 domestic and international real estate expos in the near future. In 2014, Chauhan plans to open a new franchise channel in Middle East and Canada. The firm is targeting a total group turnover of over Rs 1,000 crore in this fiscal year. mypropertyDAY is coming up with innovative affordable housing schemes in association with various banks and developers. 
INVESTORS SPEAK "Chauhan is working on an appropriate model. The scope of growth looks very significant because the firm is reaching out to a large latent market." - Shaji Varghese, Partner, EQ India Advisors
"I would recommend Chauhan to focus more on online business with new ideas and then move on to the franchise channel development to scale up faster." - Mousum Pal Choudhury, VP, Avigo Capital Partners
5) SOLESTER: Get Your Feet a Trendy Makeover
SNEAK-A-PEEK
Founders: Nitin Setia, Vivek Sethi and Pankaj Setia
Age: 33, 34 and 35 respectively 
Year of Inception: 2014
Location: Gurgaon
Number of Employees: 4
Funding Required For: Expansion 
BACKGROUND Vivek Sethi holds a Masters in Computer Science with 10 years of experience in the IT industry. He also co-founded two other start-ups – BookMyTreat and Bountie. Nitin Setia is an MBA professional from Leeds Business School and has a rich working experience in multiple domains of banking and human resource. Pankaj Setia is an IT professional and has 11 years of experience of working with top IT firms.
BUSINESS MODEL Originated from one of the casual discussions while shopping, the innovative idea of designing something where one sole can fit multiple uppers struck them all. They soon realised the huge gap in the transformable Indian footwear market. As a result, Solester was born. The firm offers affordable options (Rs 850-Rs 2,000 per pair) in interchangeable ladies footwear segment. It operates on a B2C model and generates revenue from online and offline sales. Their marketplace partners are Flipkart and Snapdeal. They also sell footwear through their website.
THE USP (1) Introduced unique concept – interchangeable ladies footwear (2) Filed a patent application recently.
GROWTH & EXPANSION PLANS Solester is now focussing on improving various distribution channels to scale up faster. They are looking for strategic, wholesale and retail partners to take their brand to the nooks and corners of the country. Solester is also planning to come up with a whole new range of footwear for kids. The team is working on making their footwear available through marketplaces, lifestyle stores and multi-brand outlets. In the future, they are planning to open their own brand retail outlets. 
INVESTORS SPEAK "The firm already has a first-mover advantage in the industry. The team should consider to tie up with other footwear brands like Bata and  Liberty to increase their revenue source. The unorganised players in the market pose a challenge for them. Hence, quick execution will be the key." - Vipul Arora, Senior Investment Associate, YourNest Angel Fund
"The team should focus on building a robust distribution model, manage logistics efficiently, reduce wastage and should ensure that there are right people for the right job." - Sandro Stephen, Head – North India Operations, Indian Angel Network
6) NANDITA'S ORGANIC BEAUTY: Ruling the Beauty World
SNEAK-A-PEEK
Founder: Nandita Sharma
Age: 36
Year of Inception: 2003
Location: Mysore
Number of Employees: 50
Outlets: 11 
Funding Required For: Expansion
Awards/Recognitions: Most Promising Salon by Big research NDTV Profit, Debutante Franchisor of the Year by Indian Franchise Awards 2013, Global Lifestyle Award for Best Saloon & SPA in South India and Costumer Excellence Award by Indian Salon Congress 2014
BACKGROUND Nandita Sharma has done extensive research in Himalayan herbs specialising in their effects on beauty and aesthetics. She has studied hair dressing at Vidal Sassoon (London) and Tony & Guy (Singapore) and Spa Management from London School of Fashion. 
BUSINESS MODEL Organic Beauty has been following franchising route since January 2013. Lack of standard beauty services in India triggered Sharma to open her own spalon. The firm specialises in providing spa, hair and skin beauty services. The firm clocks an annual turnover of Rs 10 million. The treatments are formulated with unique blend of herbs and botanicals. These services are affordably priced in the range of Rs 100-5,000, depending on the kind of services availed. Sharma's spalon generates revenue through company outlets, franchise business model and product selling.
THE USP Provides organic treatments at affordable rates
GROWTH & EXPANSION PLANS Sharma is planning to market her brand across India on the basis of its uniqueness, vast and personalised array of treatments. She also plans to create awareness about Indianised salon wellness Industry through various programmes. She is confident that the growth rate of her brand will be in leaps and bounds in the coming years. The firm is further focussing on the franchising route in order to achieve its future revenue targets. 
INVESTOR SPEAK "Beauty Industry is currently one of the most lucrative industries. There is a huge demand for branded beauty services in India. Sharma has got a fair amount of traction and she has built up a strong business. She is aggressive in her approach and clearly has the aspiration to scale up in the future." - Prajakt Raut, Founder, The Hub for Startups
7) CRUNCHY FASHION: Bring Out the Fashionista in You!
SNEAK-A-PEEK
Founders: Devendra Kumar Yadav and Swati Singh
Age: 32 and 28 respectively
Year of Inception: 2012
Location: Hyderabad
Number of Employees: 12
Funding Requirement: Inventory expansion and marketing activities
BACKGROUND Devendra Kumar Yadav holds a post graduation degree in C-DAC and B.Tech in CS. With over eight years of experience in the e-commerce industry, he has worked with firms like Bwin.Party, Next Education, Oracle and Expedia. Swati Singh has also completed her post graduation in C-DAC and B.Tech in EC. With over seven years of experience in insurance and e-commerce domains, she has worked with firms like Capgemini and AD3I.
BUSINESS MODEL Crunchy Fashion is a brainchild of husband-wife duo, Devendra Kumar Yadav and Swati Singh. Irked by the problems faced while shopping for matching accessories during her stay in multiple cities, she along with her husband decided to start an online store that would become a one-stop shop for all men and women accessories. The product category includes handbags, designer fashion jewellery, bridal and hair accessories. The product price ranges between Rs 100 and 3,500, and they are sold through multiple platforms. The firm has a warehouse unit in Amroha (UP), a hub for handcrafted jewelry and other items.
THE USP (1) Quick delivery at low cost (2) Latest fashion accessories (3) Low operational expenses (4) In-house technical team.
GROWTH & EXPANSION PLANS Crunchy Fashion is planning to come up with their brick and mortar stores in metro and non-metro cities. They are also looking to tap the huge demand in international market through online and physical models. Their medium-term plan is to have an in-house designing and manufacturing unit in Amroha and Moradabad. The firm aims to turn profitable within 2015 financial year and achieve the sales target of Rs 20 million in 2014 itself. 
INVESTOR SPEAK "Crunchy Fashion is generating good revenue. Within a short period, the team has managed to cover a large market area, and the future looks very bright for them. Going ahead, the team should bring on board an experienced mentor who will help them to scale up fast." - Sandro Stephen, Head-North India Operations, Indian Angel Network
8) ITRAVELAPPS: Your Virtual Pocket Guide
SNEAK-A-PEEK
Founders: Siddharth Verma and Sanchayita Deb
Age: 39 and 42 years respectively
Year of Inception: 2013
Location: Delhi-NCR
Number of Employees: 3
Funding Required For:To scale up business
BACKGROUND Siddharth Verma has around seven years of experience as a software designer and product manager in UK. He holds 70 per cent of the company's stake. Sanchayita Deb has a decade of experience as a Quality Assurance professional in UK and holds 30 per cent of the company's stake. 
BUSINESS MODEL On a group trip to Europe, Verma's experience with the audio tour was not good. Hence, he decided to build a self-guided audio tour app for tourists. The product has two parts – 1) an online data warehouse with all destinations' information which can be mined by businesses, and 2) a flexible framework to produce new apps in a jiffy on platforms like iOS and Android. These apps consume information in data warehouse, and the content is sold through monthly subscription. Each subscription is priced on the basis of location, language, delivery targets (apps, websites) and features (maps, audio, video). The average price per subscription is about Rs 7,500. iTravelApps sells destination information to hotels, airlines, online travel agencies and other businesses.
THE USP (1) Destination information is not 'crowd-sourced' (2) The information allows businesses to produce interactive apps, websites, e-concierges, e-books and publications.
GROWTH & EXPANSION PLANS The firm plans to exploit massive opportunity in the domestic market (estimated at Rs 216 crore). It also plans to add more delivery targets like television and support all major global languages. For an international push, the team is looking to enter the South East Asian market. Verma aims to cover around 300+ destinations globally and further aim for over 100+ domestic and international enterprise customers. 
INVESTOR SPEAK "The product seems interesting and has a good growth potential. The team is working on a different concept in mobile apps in travel and tourism space. On a scale of 1 to 5, I can easily give them a rating of 3.5 for their business plan." - Vipul Arora, Senior Investment Associate, YourNest Angel Fund
9) JASPER CONCEPTS: Your Sole's True Companion
SNEAK-A-PEEK
Founder: Tony Mammen John
Age: 43 years
Year of Inception: 2009
Location: Bangalore and Guwahati
Number of Employees: Nil
Funding Required For: Setting up sustainable supply chain for a global retail giant
Awards/Recognitions: Winner of the Best Idea 'Taking on the Giants' at TIE-ISB Hyderabad in 2009, Secured Technopreneuer Grant from DSIR for Concept Patent Pending Modular Reversible 2-in-1 school shoes
BACKGROUND Tony Mammen John comes from a footwear manufacturing family business. He is a qualified leather technologist and technopreneur under the Department of Scientific & Industrial Research. He has also received training at TATA International leather division. He is the co-founder of Soule Concern Eco Leather and also has a rich working experience in operation and customer relationship management with reputed MNCs. John holds a diploma in leather technology and biblical entrepreneur.
BUSINESS MODEL Jasper specialises in providing end-to-end children footwear value chain. The firm has entered a 10-year MoU with Oxylane Decathlon, a global retail giant, for supplying around 3.5 lakh pair of footwear per year initially. The first year revenue from the contract will be around Rs 10 crore and the same will gradually increase to Rs 13 crore in the fifth year. 
THE USP (1) Sustainable supply chain from animal hides to leather products (2) Incubated by eHealth Technology Business Incubator sponsored by the Government of India (3) Developing and integrating clean technology processes to maximise the value of animal hides benchmarked against global standards
GROWTH & EXPANSION PLANS After five years, the firm plans to customise similar sustainable supply chain in countries like Nepal, Bhutan, China and Myanmar. In the future, they also plan to build their own brands – 'Safe Feet' and 'Soule' catering to the uniform footwear needs of various institutions. 
INVESTOR SPEAK "John's business idea is good. I really like the concept, but he should now seriously consider bringing a partner on board and build a strong team because a strong team is critical in laying down a sound business foundation." - Sandro Stephen, Head-North India Operations, Indian Angel Network
10) ALBU FOODS: Giving Healthier Options 
SNEAK-A-PEEK
Founder: Rohan Sachidanand
Age: 24 years
Year of Inception: 2014
Location: Delhi-NCR
Number of Employees: 4
Funding Required For: Marketing, Advertising & Improving Food Technology
BACKGROUND Rohan Sachidanand has studied Industrial Engineering from Bangalore. Before venturing into the food industry, he worked with top IT firms like Mu Sigma and Amazon as a Business and Risk Management Analyst.
BUSINESS MODEL Albu Foods is into manufacturing and retailing of almond butter. The two products – Classic Almond Butter and Chocolate Almond Butter – contain 92 per cent almond and are competitively priced at Rs 290. The firm is hitting revenue of Rs 1 lakh per month by selling around 1,000 jars every month.
THE USP (1) First manufacturer of almond butter in Asia (2) Provide healthier alternative (3) Products are priced competitively
GROWTH & EXPANSION PLANS Sachidanand plans to expand his product offerings. The firm initially plans to sell around 12,000 jars per year and gradually expand its reach across major cities like Bangalore and Mumbai. Over a span of three years, Sachidanand hopes to clock Rs 4.5 crore in revenue. The firm also looks to tap the global market by exporting its products to China, Middle East, East Asia and South East Asia. 
INVESTOR SPEAK "ALBU Foods' offering is quite unique in the Indian market. The growth trajectory looks strong for them. I would suggest Sachidanand to get on board a business partner with the same mindset and experience" - Vipul Arora, Senior Investment Associate, YourNest Angel Fund