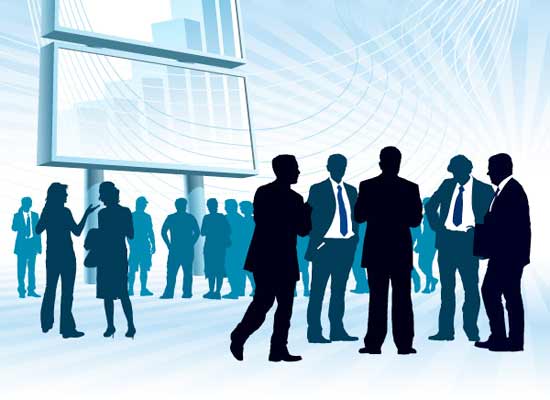 SMEs are the backbone of economic development in India and contribute 45 per cent towards the country's total GDP. The segment creates 1.3 million jobs every year and produces around 8,000 quality products for the both domestic and international market. A recent survey conducted by IndiaMART on SME Sentiment in the country revealed that 70 per cent of the SMEs foresee improved business conditions over the next six months and over 45 per cent expect growth of more than 20 per cent during the same period. This is despite the fact that 41 per cent of these businesses experienced less than 5 per cent growth in the previous six months.
"SMEs have been highly positive on the future prospects of growth, largely owing to the recent shuffle in the Government and is quite hopeful of a positive transformation. The survey is an extension of their expectations and the change that they seek for their progress," says Dinesh Agarwal, Founder & CEO, IndiaMART.
The study further stated that input cost of small and medium businesses has dropped down from 82 per cent (May 2014) to 57 per cent (October 2014) owing to lack of finance. Besides, stiff competition from large companies, declining sales and high production costs is adding to the woes.
Policy Reforms
Given the fact that India's position on ease of doing business has slipped further, the government has announced that the positive impact of new reforms should be reflected in the next year's ranking.
"We have to make it business-friendly. Right now, we are not business friendly. Issues like land acquisition, retrospective tax issues and infrastructural issue are making it difficult to invest and operate on a day-to-day basis. All these things need to be sort out," Viren Malhotra, a scale-up expert in the SME industry shares with EntrepreneurIndia.com.
As a part of the government's strategy to improve 'ease of doing business' in the country, the Department of Industrial Policy and Promotion (DIPP) has elucidated that they will soon bring India into top 50 ranks. "The growth opportunities for SMEs are going down due to the unfavourable policies of the Indian government," Vinod Kalani, President, Rajasthan Pharmaceutical Manufacturers Association told EntrepreneurIndia.com.
In September, Prime Minister Narendra Modi has said that India's ranking could be improved to 50th position by improving the government regulations.
DIPP informs that government has initiated many crucial steps to issue checklist with specific timelines for processing applications filed by foreign investors and launch of single registration - Labour Identification Number - for labour related compliances.
Recently, Uttrakhand government has expressed joy over successful implementation of new policy for MSMEs, which has encouraged 1,000 unemployed youth to choose the path of entrepreneurship with all the necessary resources and facilities to start a new venture.
"The peaceful environment of Uttarakhand offers tremendous scope for investment. New policy for MSMEs is being redrafted to make it more attractive for local entrepreneurs, so that they get more opportunities," says Uttrakhand's Chief Minister Harish Rawat.
Going Forward
A recent study by ASSOCHAM confirmed that this new wave of leadership for India is expected to double foreign investments to $60 billion. SMEs today face many difficulties - be it the dearth of finance, unfavourable regulatory policies, unavailability of affordable technologies, lack of basic infrastructure facilities and lack of skilled workforce. Together they create a challenging atmosphere for SMEs to operate their business. Albeit, the NDA government is expected to come up with new definitive schemes and policies to promote the SME sector and scale up their business.