Education: No Bar, Success: Baar Baar
One does not need a degree or formal education to be successful at business. It is the determination and the zeal within that matter.
Tags: education, entrepreneurship
BY Entrepreneur | Apr 26, 2010 comments ( 2 ) |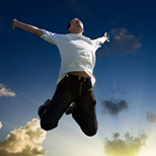 It is not the academics that decide one's success at business but the determination to succeed, the will to work hard and the guts to face adversaries.
Had education been the criteria for success in business Dhirubhai Ambani and Bill Gates both school drop outs would not have been the biggest names in the corporate world.
K Rama Devi, President of Association of Lady Entrepreneurs (Aleap), in Andhra Pradesh, which promotes entrepreneurship amongst women says, "It is the hard work and the common sense that lead an entrepreneur to the path of success."
In an era where entrepreneurship has almost become fashion, there are numerous organisations and support systems for hand-holding entrepreneurs, irrespective of their educational background. Organisations like Aleap and Bhartiya Yuva Shakti Trust (BYST) have been supporting them for over a decade.
Here are some entrepreneurs who have been able to prove this. Without formal education or a strong support system they dared to dream big and turn those dreams into reality.
Name: Kusum Tanwar
Name of the company: Medhavi Boutique, New Delhi
Educational Qualification: Senior Secondary
Award Won: Citi Micro Entrepreneur Award 2007
Biggest Challenge: "It is not easy to step out of your house and take the challenge of facing the world when you are not confident of yourself," says 36years old Kusum. "The fear of talking to people and being laughed at was the biggest challenge that I faced," she adds.
Among the three sisters in the family Kusum was the one least blessed with talents. Let alone the studies she wasn't even good at household chores. But the financial crisis that her family was going through and the desire to give a good living to her one-year-old son coupled with the desire to have an identity of her own made her take the plunge.
Be it scanty academic qualification, the purdaah system or the lack of self-confidence, Kusum conquered all adversaries and made it big. "I started my business with a hand needle by stitching blouses for the ladies of the neighbourhood. Today, I not only deal in designer clothes but also participate in exhibitions outside the country. I have been part of exhibitions in Syria, Dhaka and Chetagong. My next destination will be Paris," she says with pride and confidence in her voice.
Message: "One should not stop dreaming. Once upon a time my aspiration was to earn a few thousands for the upbringing of my son. Now I dream of being on one of those big lifestyle hoardings on the roadside. If Shiela Dixit (Chief Minister of Delhi and Kusum's role model) can do it why can't I," says Kusum with a giggle.
Name: Sarala Bastian
Name of the company: Arokia Foods, Chennai
Educational Qualification: Senior Secondary
Award Won: Nominee of Global YBI Female Entrepreneur Award 2009 competed against nominees from Kenya, Saudi Arabia and other countries.
Biggest Challenge: "I wonder how I did all this. I was a very shy person and did not like to go out of the house," says 35 year old Sarala. In 2004 she started cultivating mushrooms in her backyard with Rs 15000 that her father gave her. She spent her childhood in Coimbatore, where she learnt short hand and typing at school but discontinued studies after she got married at the age of 17.
She shifted to Chennai with her husband and the wish to have a name of her own encourage her to producing and marketing mushrooms. Her thirst to know more about the activity gave her immense knowledge of the art before she started producing mushrooms commercially.
Now Sarala is not just an entrepreneur but also helps others to follow their entrepreneurial desire. She helps others in setting up a business by offering training, business advice and marketing support.
She plans to expand her current products and aims to sell her dried mushrooms in the international market.
Message: Sarala believes, women should have an identity of their own and not depend on men. Sarala has helped seven entrepreneurs start their own businesses, and helped other 19 in starting mushroom production units.
Name: Raju Sharma
Name of the company: DS Machine Tools, faridabad
Educational Qualification: Standard V
Achievement: Monthly income of over Rs 40 000
Biggest Challenge: "Arranging for finance was the biggest problem that I faced in my entrepreneurial journey," says Raju. Did his modest educational background come in the way of his business? He says, "When I started I did not face much trouble. But now when I plan to expand I do face difficulties because of it." But for the positive attitude he has Raju says, "If I can do this much I can also go ahead overcoming all problems."
Raju started his career from a tool making factory and grew up to be the market person of the same. His employer saw potential in him an encouraged him to take up entrepreneurship and set up a factory of his own. Raju now is a self employed person and provides employment to many others.
"I learnt a lot about trade at my job. With that experience I was not a novice at business. I was already aware of the banking system and all. But the fear, of not being able to make it because of my education, was always there. Now after five years into the business I am sure of my skills, which have not been honed by any educational institution but the real world---the best teacher," says Sharma.
Message: All one should have is will, the way is then automatically paved, is what Sharma believes in. "If you are determined to become an entrepreneur You will come across agencies and support systems to help you grow. When I wanted to climb up the ladder I came across BYST, which provided me with immense resources to grow," he adds.
Name: Mahendra Pawar
Name of the company: Akash Natural Herbal, Maharashtra
Educational Qualification: X grade
Achievement: Monthly income of over Rs 35 000
Biggest Challenge: "I did not know much about business. I did not even have a career in mind. Entrepreneurship was always there at the back of the mind. But I did not have the courage to go ahead with it," says Mahendra Pawar.
"My family owns farm where we grew various herbal products in one of the villages of Maharashtra. So I had a lot of knowledge about these products. I thought it was better to start something that I already had a little knowledge about," he says.
But entrepreneurship was not just about knowing something but about knowing a lot of things at a time. And Pawar of course was not well equipped. It was then that he came to know about BYST. His mentor there helped him with all the aspects of business and marketing it. Now Pawar earns more than what he had ever imagined. He earns a profit of 40-60 per cent.
Message: The desire to succeed and the passion for it can lead you anywhere, says Pawar. Just be confident and keep looking for opportunities. You will find somebody to hold your hand.
Please add your comment
radha dixit
May 06, 2010 at 11:31 am
Icongratulate all the business women who are trying to achieve their goals. and those who reached the goal. after reading this i feel like starting my own business.all the best to all. i m a post graduate but still in confusion to which business to start can anyone help me?
Reply |
Pritam
April 27, 2010 at 2:20 am
Best Wishes To All the Entreepreneurs and Also to team who got this Out.
Reply |