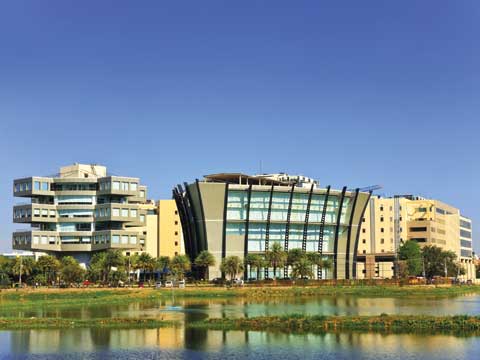 The evolving start-up ecosystem in India is largely tech focused. According to a Nasscom report, 800 new tech start-ups are sprouting in a year, adding to the existing base of 3,000 or above growth hungry tech start-ups. These start-ups are leaving their native cities for Bengaluru that offers best ecosystem for tech companies.
Starting a tech start-up has become relatively easier in India primarily in cities like Delhi/NCR and Mumbai given a host of support structures available there. However as these start-ups move beyond early-stage or Series A funding, it's difficult for them to find premium quality tech talent in these cities. As a logical move, these tech start-ups are shifting to Bengaluru.
"Start-ups believe if they are growing rapidly post Series A or B, then the odds to find good tech talent is better in Bengaluru as compared to other cities. This is because of the large technology campuses in Bengaluru. Thus, from a training perspective, it is probably easier to find the talent there," says Karthik Reddy, Managing Partner, Blume Ventures.
Making the Right Move
Reddy and a chunk of angel investors put in $250k in online payment collection start-up Instamojo in early 2013. Started in 2012, Instamojo along with its less than 30-people team shifted from Mumbai to Bengaluru last month to hire people on tech and engineering side. "We are looking to hire around 70 people in one year. There was not enough talent pool available in Mumbai, so we decided to shift to Bengaluru," says Akash Gehani, Co-founder, Instamojo.
Many other tech start-ups have either shifted to Bengaluru or are currently underway, including online mobile recharge start-up FreeCharge, online taxi booking platform Ola Cabs, online classifieds portal Quikr, mobile ad network InMobi, broker-free house renting platform Grabhouse, etc. with expanding tech talent as the prime reason. Hector Beverages that manufactures Paper Boat and Tzinga brand ethnic Indian drinks also shifted to Bengaluru from Gurgaon with the setup of its new manufacturing unit in Mysore.
"We have set up a new unit in Mysore that is three times bigger than Manesar (near Gurgaon) unit to produce coconut water. So we decided to have our headquarters near that and Bengaluru was the right place," says Neeraj Kakkar, CEO, Hector Beverages.
Kunal Shah, Co-founder, FreeCharge, says, "We moved to Bengaluru two years back since we couldn't get enough talent for tech and product in Mumbai. We have grown dramatically 10 times in the last year alone and will continue to grow at the same rate."
Cheaper Talent
The cost of talent acquisition in Bengaluru may be equal to Delhi/NCR and Mumbai but certainly not cheaper. "Talent in Bengaluru, on an average, is probably more expensive than Pune, Hyderabad, Chennai and definitely not less costlier than Delhi or Mumbai, while the cost of living in Bengaluru being arguably little cheaper," adds Reddy.
However, there will be soon a time when cities like Delhi and Mumbai will develop their own tech talent pool. Currently, companies like Mumbai-based Housing.com, Delhi/NCR-based MakeMyTrip, Naukri.com, Jabong.com and Yatra.com have developed their large talent pools.
"Housing.com has been able to sustain itself in Mumbai because its co-founder himself is the core member of its tech team. So, having technical co-founder helps businesses in hiring tech talent in cities like Delhi and Mumbai, otherwise the chances of building tech team get better in cities like Bengaluru, Pune and Chennai," says Sharad Sharma, Co-founder & Governing Council Member, iSpirt.
Real Estate Pinch
Not just talent crunch, it is also the high rent and real estate prices, particularly in Mumbai, which pushes start-ups to move to Bengaluru. Also, Bengaluru has a much more robust ecosystem in terms of number of start-ups, investors and tech-savy people.
"Bengaluru has cheaper real estate than Mumbai and Delhi that directly affects the cost of everything. People in Mumbai expect more salary because of city's expensive lifestyle. Also for women, Bengaluru is comparatively safer than Delhi," says Pankhuri Shrivastava, Co-founder and CMO, Grabhouse.
If all start-ups have to move, given their need for talent, it is wise to move when it has 8-10 employees as it is not easy to shift when the company has grown bigger in size. "However, you can also move if you are a listed company as you have lot more capital to afford shifting like Just Dial whose large part moved to Bengaluru after its IPO," says Reddy. But that involves losing whole bunch of talent and friction that time. This is not there in a start-up stage and so it is easy to move.