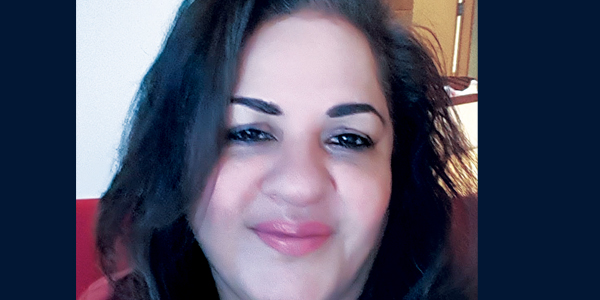 What motivated you to start Building Kidz school?
At the age of 4, my daugh­ter was diagnosed with juvenile diabetes and her school denied her the care she deserved. It was a life changing moment. Hav­ing worked as a financial advisor for high-tech companies in Corporate America for years, I chose to become a full-time mom. But that was not all what my daughter needed, so I decided to develop a preschool programme that focused on the whole child and incorporated the highest level of academics with performing arts in a world-class environment, free of compromise. From 2003, when we opened doors, to 2014, we grew to 10 corporate-owned loca­tions and in 2015 became a franchisor with a desire to enable like-minded people to educate and nurture children across the globe.
What is the USP of Building Kidz?
Our creative philosophy is specially designed to develop the 'whole child'. Our comprehensive art-integrated educational program focuses on social, emotional, cognitive, and physical development. We provide customized learning experiences that stimulate every child's growth. Building Kidz sets the stage for young chil­dren to build a foundation for life-long learning. We nurture children by providing them individ­ual attention as well as intellectual and physical stimulation. Kids are encouraged to learn through play and self-discovery. Our curricu­lum prepares children to meet and exceed chal­lenges that they have to face at all the levels and walks of life. At Build­ing Kidz, we take pride in providing the best learning environment to enhance academic excel­lence. From running per­forming arts parallel to the academic curriculum, we have evolved to intelligent­ly integrate it into Math, language, and Science in our daily instruction.
For example, we combine Maths with music through rhythms and pattern, and teach language through a combination of dance movements, use of colored scarves, and hula-hoops.
What kind of franchise partners are you looking at? What should they expect from Building Kidz?
We are looking for Franchisees who are pas­sionate about education, have good business acumen, and believe in providing a high level of education in a world-class environment will help a child become a future leader. On an average, the US ECE franchise opera­tors make approximately 15 percent net income annually, vs Building Kidz nets approximately 30 percent with a flexible business model, collabora­tive culture, and operational excellence. Our flexible business model works for acquisitions and conver­sions, new site development, and partnerships with exist­ing schools, corporations, and apartment complexes. While each of our campuses provide services for chil­dren ages between two and six, our model allows for services to be provided for infants, toddlers, and after-school children.
What are your expansion plans?
We are planning to launch in major metro cities in the first couple of years. This will be accomplished with the help of area develop­ers. Subsequently we are approaching investors and entrepreneurs in tier 2 cities. Our target is to have few area developers in each metropolitan city and one area developer in smaller towns. In the next few years, we strive to be one of the best international pre­schools in India.
Discuss in detail the so­cial initiatives' you are taking for the underprivileged kids?
Our goal is to touch the lives of million children. We feel privileged and fortunate to have the opportunity to educate and serve the underprivileged, disabled, orphaned, and abandoned children for a better future. This wouldn't be pos­sible without the support of parents by simply enrolling their child, and franchisees for partnering with us to help in achieving our dream. We are committed to donate 25 percent of profits from 'Building Kidz Worldwide' to 'Building Futures World­wide' –– our non-profit sister company –– to help achieve our goal. Together we can do it!!