Social Enterpreneurs
Tata Institute of Social Sciences (TISS) has always strived for excellence in higher education that continually responds to the changing social realities, through development and application of knowledge. Centre for Social Entrepreneurship has been formed
Tags: Ms Samapti Guha, Dean, Centre for Social Entrepreneurship, TISS
BY Bhuvnesh Talwar | December 19, 2009 | COMMENTS ( 0 ) |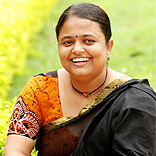 Ms Samapti Guha
Dean, Centre for Social Entrepreneurship TISS
Tata Institute of Social Sciences (TISS) has always strived for excellence in higher education that continually responds to the changing social realities, through development and application of knowledge. Centre for Social Entrepreneurship has been formed on these lines to produce new age entrepreneurs with a bent towards contributing to the society. Samapti Guha, Dean, Centre for Social Entrepreneurship shares institute's innovative program and its attempt to encourage and produce social entrepreneurs.
Bhuvnesh Talwar (BT): What is the underlying agenda of the Centre for Social Entrepreneurship?
Samapti Guha (SG):To provide experiential learning environment in the area of social entrepreneurship, develop competencies for entrepreneurial ventures in the emerging social sector and prepare professionals in managing social enterprises for creating wealth for the poor.
BT: Give us a brief about the program?
SG:It is a two-year full time program, which provides a masters degree in Social Entrepreneurship. The program aims at rearing trained leader, who can generate wealth and bring about a change in the society.
Apart from the theoretical knowledge the course involves practical learning to get hands-on experience. A unique feature of the course is inductive pedagogy where classroom teaching and experiential learning through block fieldwork; assignments finding innovative solutions to social problems individually and through group exercises; in depth examination of the strengths and weaknesses of social entrepreneurial activities across the world; and interacting with successful social entrepreneurs.
BT: Why is it necessary to have a social aspect to management training programs?
SG: People within the industry or market and in the academia world have realised the importance of the social aspect and it is quite evident how social issues like environment, women, and working conditions etc are gaining significant support across the globe. Nowadays corporate giants are laying emphasis on it through their Corporate Social Responsibility (CSR) activities and encouraging new entrepreneurs with innovative ideas in the social realm. Budding entrepreneurs are keen about earning profit as well as solving social problems.
BT: Has the Center been successful in producing trained social entrepreneurs? Share details.
SG: The Social Entrepreneurship course was started in 2007. One batch of students has graduated in 2009. One of 12 students of this batch has set up his social enterprise in Andhra Pradesh. It is too early to say about the success of the centre. However, some of my current students won the best business plan awards at Indian Institute of Management (IIMs) and Indian Institute of Technology (IITs). They successfully competed with the students of IIMs, IITs and other business schools. Three students are Ashoka Youth Venture Fellows.
BT: What is the status and prospects of social entrepreneurship both as a program and as a career?
SG: The course helps in,
Increasing realisation of need for economic empowerment of the socially excluded.
Entrepreneurial education and skills are needed not only to start social enterprises, but also for entrepreneurial management, in large and small non-government organisation (NGO), government organisation (GO), corporate social responsibility (CSR) initiatives, etc.
Need for innovative and sustainable approaches for addressing age old and emerging problems of the poor, disadvantaged and deprived.
In this context, donor agencies also want to give fund to those projects which are based on the self-sustainable financial models. This course gives different skills to students to set up their enterprises to address the social problems, which are not solved by the government as well as market. After finishing this course student can set up their own social enterprises or they can help any developmental organisations to implement the developmental programs like income generation project, and livelihoods project etc.
BT: Is social entrepreneurship only for small and new entrepreneurs or also for the corporate giants to help them realise their social responsibility? Give examples.
SG: Social Entrepreneurship is a broad concept. If an entrepreneur starts with a social mission, adopt innovative technique to bring social change, he/she will be considered as a social entrepreneur. So corporations and individual entrepreneurs also join the area of social entrepreneurship.
BT: How do you see today's budding entrepreneurs showing interest in social sector?
SG: There are a number of initiatives taken by the budding social entrepreneurs to bring the social change. They are working hard to address the socio-economic and political problems. For Example, Mr. Dhruv Lakra has set up Mirakle Courier where all the courier boys and girls are disable. You can visit the Ashoka website to see such initiatives.
BT: What are the ways or methods which can make social sector lucrative?
SG: As such there are no specific ways of making social sector lucrative. If a person is sensitive to the social issues, she/he willingly works in this sector and does everything it takes to achieve the aspirations. Our center is just one of the prominent platforms for people, who want to serve the society and we are always happy to train and guide them.