May I help you sir, says Bcube IT services Pvt. Ltd
Bcube IT services Pvt. Ltd. is one of the fastest growing BPO, handling Contact center Management and Customer relationship management services. In an interview to Franchise India, Mr. Pramod Saxena, founder Bcube IT Services Pvt. Ltd, talks about providi
Tags: IT and ITES
BY Franchise India | September 25, 2010 | COMMENTS ( 4 ) |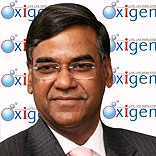 Pramod Saxena
Co-Founder, Bcube IT services Pvt. Ltd.
Bcube IT services Pvt. Ltd. is one of the fastest growing BPO, handling Contact center Management and Customer relationship management services. In an interview to Franchise India, Mr. Pramod Saxena, founder Bcube IT Services Pvt. Ltd, talks about providing quality customer service by creating innovative ways of handling customer queries.
Franchise India (FI) -:What is your product offering and key differentiators?
Pramod Saxena (PS) -: At Bcube, we are using the latest technologies to deliver the best quality services to our clients. We are continuously striving hard to improve the quality of our services with constant industry research, as we aim at providing full satisfaction to our clients. In today's world, success depends on company's ability to be with the customer on round the clock basis satisfying all their service and product specific needs. We offer world class customer support viz. email support, chat support, call center services, knowledge management, customized CRM architecture and related value added services. Our team of professionals and consistent process transitioning methodology makes our company above others. We also enjoy an enviable employee satisfaction level. We believe in delivery of service and also believe that it is more vital than customer acquisition. Our management team is aware of their responsibilities and goals and continuously working to give world's best customer service experience.
FI: What was your prior occupation and what made you consider entrepreneurship?
PS: I have been involved with the telecom industry for over 13 years. I was thorough with the Industry and how it works. I was the CEO of Essar Group's Telecom Business (1994-98) and I was responsible for many business expansions of the Group. I was responsible for Essar acquiring and building out the mobile networks for Delhi, UP, Rajasthan, Haryana and Punjab and a fixed lines license for Punjab. Then, I was the President (Continental India) for Motorola Inc. from 1998 - 2004. As the General Manager & Executive Director, Asia Pacific Global Telecom Solutions Sector, Motorola India and led Motorola to be the leading cellular (GSM & CDMA) infrastructure provider.
I was on the Advisory Board of Lemko Corp., a Chicago based telecom technology company engaged in development of next generation - technology for low cost mobile networks for rural and low density areas.
Having been involved with the telecom industry for over 13 years, he brings a strong understanding of the industry, Indian players and the operators as well as technology and equipment suppliers. His other major accomplishments for Essar group include setting up of a 4 million ton integrated Iron-ore pellet complex, Essar's acquisition of 30 per cent equity stake in ILVA (Italian Steel Co - third largest in Europe) through a $1b LBO deal, and 100 per cent equity acquisition & financing of a textile mill in Mauritius and turnaround of a large BPO business operation in the USA, among others things.
Puneet Chandra comes with an experience of more than three years in the BPO industry and more than two years of experience in the Software industry. He has also been associated with various business planning contest at IIT Mumbai, Said business School of Management, Oxford University, IIITM Gwalior.
Ankit Jain is a veteran in BPO Industry having experience in managing cost and setting up of BPO's. He carries with him an experience of three years in BPO Industry. Ankit was responsible for setting up retail stores in Agra. He has been a role model behind women's Plaza one of the biggest retail malls in Agra. He also owned a real estate company in Gurgaon having a portfolio of more than 300 Investors.
Anuj saxena also carries with him an experience of more than three years in the BPO industry. Anuj has experience for working various contact centers across India like WNS, HERO ITS and was with Royal Sundaram General insurance company for handling their retail marketing channel. Anuj is also owner of Sun Industries a leading blinds and window covering manufacturers in India.
This business was started in guidance of Mr Pramod where there was an opportunity of promise business from Oxigen services which made us enter into this project. After this we acquired new clients into the same domain.
FI: How did you fund your business?
PS: Through personal borrowings.
FI: How long did it take you to break even?
PS: 2years.
FI: How was experience of hiring your first employee, building a team or finding a co-founder?
PS: We (Anuj, Ankit and Puneet) were already good friends since childhood so it was exciting to start the business together. Hiring the first employee was very special as we were doing that job for the first time and we picked these guys from some NGO in Gurgaon, Haryana. Building initial team was tough as we hired lot of regional candidates required for the business and we ourselves did every job from interview to making their letters and everything.
FI: What is the biggest challenge you have faced so far and what was the strategy to deal with it?
PS: Attrition is the biggest challenge in our industry, we do lot of activities like sports, theatre, competitions, events, parties etc to keep employees motivated. We even created village style cafeteria with music to give nice ambience to the office. Also we kept our HR system very friendly and transparent to keep employees feel good about the work culture.
FI: What are the key marketing and building strategies for your business?
PS: Lot of leads comes through reference where we tie up with companies for new business, pricing also plays a very important role in today's scenario. We attend lot of events and conferences in order to tap clients. Key differentiator is our technological platform along with add ons which we provide to clients bundled in the cost where they get complete solution under one roof. Our personal and direct intervention also help to build trust for new customers.
FI: What is your growth plan for the next coming 3 years?
PS: We had a turnover of 4 crores last fiscal year and are targeting a turnover of around 10 Cr with one more office in Noida, UP. We will also look for funding for next phase of business.
FI: What is the opportunity in this sector for new entrants?
PS: It's a high capital intensive business and competition is tough with the kind of pricing available in the market. Domestic and international BPO market is still growing at a good pace, but innovation at work is very important.
Please add your comment
Madhu
November 18, 2010 at 2:59 am
Iam very much interested to associate with ur organisation.Contact member@franchiseindia.com
Reply |
RUPU ROY
October 21, 2010 at 9:34 am
CAN I START MY OWN BUSINESS?Contact member@franchiseindia.com
Reply |
RUPU ROY
October 21, 2010 at 9:32 am
VERY HUGE PLAN, I LIKED IT, CAN I START AT MY PLACE,ASSAM,BPO? WHAT IS THE INVESTMENT FOR THIS?Contact member@franchiseindia.com
Reply |
sumit
September 29, 2010 at 2:42 am
I like the team work at B-CUBE ............I say the meaning of B-CUBE is, Best three and that is the team " ANKIT JAIN, PUNEET CHANDRA AND ANUJ SAXENA" My good wishes and to reach ur aim.
Reply |