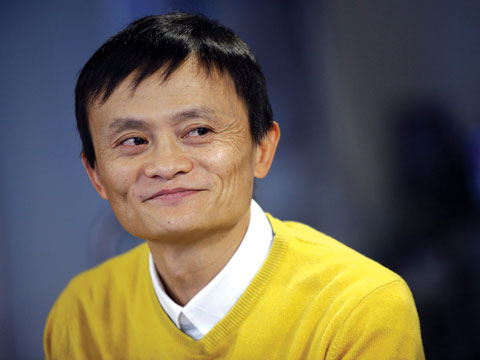 The recent visit of Jack Ma, the 50-year old founder and Executive Chairman, Alibaba, to India has popped up lots of hopes among Indian e-tailers. Experts believe Alibaba's re-attempt to enter the Indian market is right at this juncture as the e-commerce market in India is thriving and is likely to rise further in near future.
Alibaba tried to enter the Indian market thrice earlier but failed to attract the attention of Indian buyers. The reason for the failure was its unplanned strategy to market its brand in India. Moreover, Alibaba's high priced products and poor network were also responsible for its failure in India.
To win the Indian customers once again, Alibaba is planning to re-enter India through the B2C model. In his last visit to India, Ma gave a clear indication that they would enter India's online retail market. The company will tie up with B2C players who are active in the field of e-tailing. E-tailers Flipkart and Snapdeal have become giants in the last couple of years in the B2C category, and among both of them, Snapdeal has managed to take the top slot showing sufficient net revenue growth and maintaining comparatively low losses.
According to media reports, the Chinese retailer may invest $300 million in Snapdeal and $575 million in Paytm. But the question is if Alibaba enters India, how indigenous companies will face it. The Chinese giant has a size advantage, which is a challenge to Indian firms. Moreover, the company is bigger in sales; its network is also strong at a global scale, and in addition, it raised $21.8 billion recently, which was the biggest US IPO ever. Indian players are inspired by Alibaba's stupendous growth, but at the same time, they are afraid of the competition.
Opportunities & Threats
Industry stalwarts believe there is no dearth of opportunities in the Indian e-commerce market as it is growing day-by-day. "There are lots of opportunities in the Indian market. Also, there is a competition as too many players are present here. The opportunity exists in offering quality products. Most players in India are discovering the way they should offer quality products to their customers," says Amitabh Mall, Partner & Director, Boston Consulting Pvt Ltd. Indian e-commerce industry is not at par with China.
Every e-commerce player in India is learning and growing. Alibaba has grown splendidly in the Chinese market. To match its record-breaking growth, India really needs to work hard and formulate its actual growth plan and strategies, he adds.
"The B2B and B2C models functioning in India are at early stage so there are lots of opportunities for growth in the Indian market. There are untapped opportunities for e-commerce players in India. So, I do not think Alibaba's entry will be a threat to existing market players in India," adds Mall.
Experts say that foreign e-retail giant Amazon entered the Indian market last year under a marketplace model, but managed only to widen in terms of sales growth and met losses in its revenue growth margins. eBay entered India in 2004 when online retail sales in India were unheard of. Till December 2014, eBay performed comparatively well against its Indian competitors. On the other hand, Alibaba is yet to start e-commerce operations in India. At present, the Chinese giant has a sourcing business in India and it does not sell anything directly to customers.
Brijesh Agarwal, Co-founder and Director, IndiaMART.com, says, "I am sure Alibaba is going to be a big competitor in India. They have a very strong brand. People know about Alibaba.com especially after its IPO. The Chinese giant will definitely be a tough rival for us."
He says that to succeed in India, Alibaba needs to adopt a different method to win customers. However, the plan to collaborate with Snapdeal can help them to understand the market scenario and explore opportunities in India. He further says, "Indian exporters may find Alibaba to be a better platform for trading activities because of its reach to the international market. Merchants or traders, which are within India or are located domestically, may not find Alibaba's platform attractive as their reach is limited. So, Alibaba needs to tap these markets."
"Here, IndiaMART.com is playing a major role as 95 per cent of IndiaMART's business is catering to the domestic industry. Merchants who are selling overseas trust Alibaba's platform. We provide services for our domestic customers efficiently that can help them in the growth of their businesses," says Agarwal.
In fact, 6,000 plus exporters use IndiaMART's platform to export products to the international markets. There is a tough competition for Alibaba here. "We also have 55,000 odd customers, and they are using IndiaMART's platform to cater to domestic market," says Agarwal.
Commenting further, Mall says, "Every competitor threats each other in some way or the other. If there is too much monopoly; it is not good at all. The competition that will come from foreign players will help the Indian industry to redefine their growth strategies."
A Win This Time?
On the possibilities in Indian market for Alibaba, Melanie Lee, Spokesperson, Alibaba Group, says, "We are already active in India and our strategy is to focus on the B2B market to attract Indian SMEs. The Indian market continues to be an important market for us, and we are open to explore opportunities here with right partners."
Experts believe that Alibaba has a huge market in China, and buyers trust Alibaba's products and services. Niraj Choksi, Owner, DVN Traders that operates through Alibaba.com's platform, says, "Alibaba has helped us grow our business from one factory to seven factories. We have expanded our customer network to cover the US, Europe and Australia. The platform has helped the company secure 40 to 50 customer inquiries per month and generate close to 50 per cent of its sales."
Rajiv Kumar, CEO and Founder, StoreHippo, says, "When Alibaba entered the market few years back, the market was not ready. Today, it is growing and will provide many opportunities for Alibaba. There is still a big gap, which needs to be filled up. "About the success of Alibaba's business model in India, he says, "It is wrong to say that Alibaba's business model will not work in India. The model has worked in China in a big way, but it will take some time in India. However, Indian players need to absorb the positive aspects of the Chinese giant and tweak according to the requirement of the Indian industry."
According to Internet and Mobile Association of India, the e-commerce market in India is only $21.3 billion with 25 million users as compared to 231 million users generating sales of $248 billion on Alibaba alone.