Little Kickers is UK's biggest and most successful pre-school football academy that believes in child development through fun, frolic, play and not push. Founded in 2002, HQ in Canada, it began its operations with two core beliefs. Firstly, to give children a positive introduction to sport as a whole, encouraging a health and fitness and secondly using football as an educational tool which can aid early development skills such as learning colors and numbers, mathematics, counting and social development.
With 270+ franchises in 20 countries globally, Little Kickers is looking for Franchise Partners in India.
May, 17 2017
India prohibits import of milk milk...
In the 11 months to February, India imported apples and pears worth $132 million from China, up 200% from the corresponding period a
Herbal revolution benefits home-grown...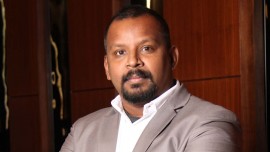 Continuous training and audit processes...
Salon and spa industry is a promising industry. It promises not only growth but varieties of services to its customers to enjoy the
Some brands are selling anything to...
Oct, 04 2011
Consumers should not be kept in dark ...