Hotline Nos.
09814405454, 09023064319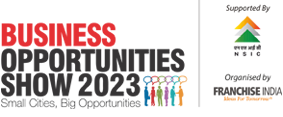 India's No.1 Multi-City Business Opportunities Show
Guwahati Hotel Gateway Grandeur
15th November

Kolkata Hotel The Lalit Great Eastern
17thNovember
Patna Hotel The Panache
20thNovember

Ranchi Hotel Le Lac Sarovar Portico
22nd November
Bhubaneswar Hotel Swosti Premium
24thNovember
News
As well as putting together an extensive advertising campaign to publicize the show and the ensuring opportunity an local madia, The show also has received major acceptance & popularity in regional business media & dailies, and the show highlights have been covered in more than 80 leading publications and 30 regional channels pan india, stressing on the opportunity and achievements of the show in different cities. Many websites have also done interviews of exhibitors to bring out the opportunity prospects for Business investors in their region. BOS has attracted prominent local business figures, policy makers, Directors of Leading Business Associations who have endorsed the show and its expansive theme of promoting regional entrepreneurship.
In News
TO EXHIBIT:
Pan India

09311789271

Hyderabad

09346495513



Mumbai

09320033302




Delhi

08467916517

Ahmedabad

07878937679




Chennai

07305583886

Kolkata

07290037184

Bangalore

09343930200

Pune

08999094404