The Indian fitness industry is going through a massive change. As the average Indian is travelling the world, they've turned more conscious of newer ways and approaches to remain in shape and bringing new business ideas to the Indian market. In the past 5 years, the fitness levels of Indians has lifted massively and still the experts consider it as the tip of the iceberg, which means, the avenue of opportunities is tremendous.
Realising the same, 4 times Everest base camp trekked, an advance level diver- Samir Kapoor has turned his passion for fitness into a new health revolution- MultiFit.
Based on the firm belief that fitness should extend beyond dumbbells and machines, MultiFit is one of the few gyms in the country that focus on functional training. It challenges the conventional gym imagery by abandoning traditional equipment and narrow goals, instead using simple tools like ropes and tires improve one's performance at everyday activities. The brand was established by Samir Kapoor as a way to bring a fresh perspective to health.
In an exclusive interaction with WI Bureau, this young entrepreneur unraveled the intricate details of his upbeat trendy venture and more. Edited excerpt:
Share the business DNA of MultiFit. What is its USP?
'The Soul of our gym is in our trainers'. We are a calisthenics based functional fitness studio and focus more on strength based training with the correct form. We believe in Continuous Varied Intensive Training. We understand one needs to balance in Bodybuilding. We focus not only on weights but also on a good cardiovascular endurance along with flexibility agility, power and strength. Most managers at MultiFit have been certified by the American College of Sports Medicine (ACSM) giving them enough knowledge to shed light on the importance of functional fitness and the best way to practice fitness thus resulting into staying fit.
What is the current scenario of fitness industry and among the top fitness brand, where do you position MultiFit and why?
MultiFit as a brand focuses on movement rather than exercise. Our philosophy is a fine blend of traditional values and the modern, showcasing fitness in the most interesting way possible. We want to familiarise the audience with the new techniques of fitness which can be followed in daily movements of the body. We are India's first Calisthenics based gym – Calisthenics are body weight exercises consisting of gross motor movements that help in improving one's balance, agility, co-ordination and strength. We definitely are on the right path providing scientific knowledge to our patrons about every exercise which they do so understanding of the fitness art becomes easier.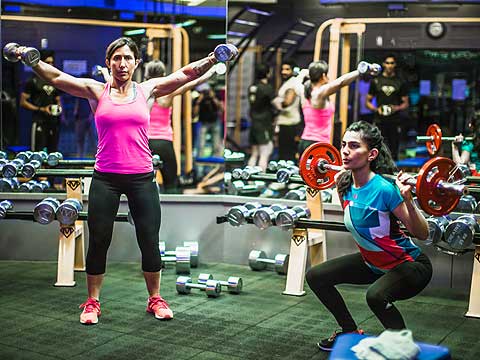 Define the growing competition in Indian fitness industry as per your experience of a relatively new player and how did you strategize to overcome this growing competition.
Sometimes being small and nimble in an evolving or rather sunrise industry is a blessing in disguise. Being new we are not basking in past glory neither do we believe we know it all. We believe that fitness industry needs some new players to come in and take the game to the next level. We take training very seriously along with breaking the stereotype of a conventional gym and adding a fun element in every workout which is taken.
What are your views on the Indian fitness industry? Is it still challenging to convince or motivate Indian consumers to hit the gym? If yes, how do you overcome challenges pertaining to consumer behaviour?
India, as a country has developed in terms of thinking and adopting new values yet staying true to its tradition. Hence, when it comes to gyming, Indians don't mind ditching the old fashioned machines and giving a rest to monotonous workouts. An aware Indian knows that traditional gyms don't work, unless you make it interesting and challenging. This is what keeps the patrons engaged and motivated to take out time from their busy schedules and hit the gym. Another addition to motivating people is Athletics based training which is another type of training that gets people addicted to working out.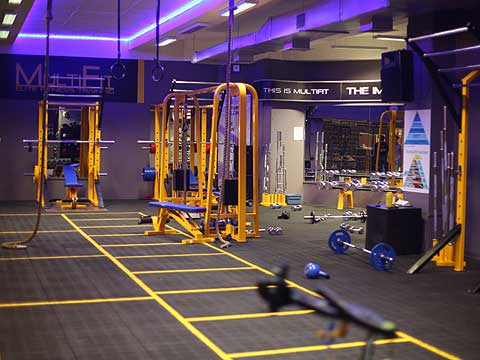 What are the biggest opportunities existing in Indian Fitness Industry? How is it a beneficial area of investment for start-ups or aspiring entrepreneurs?
With very few organized players in the space it's a big opportunity for startups who have the right vision and the right team. This industry is growing at a neck break speed and is slated to grow 25 fold in the next 5 years. According to a joint study by FICCI and PWC, the Indian wellness industry will touch Rs 1 trillion in 2016. With EBITDA numbers north of 50 per cent it's the right space for players with passion and dedication to make a change.
Do you franchise? If No, why? Also, if you do, please share the terms and eligibility to select a franchisee.
We have a very unique franchise model. The franchise is only the finance partner. The Gym is run by MultiFit this includes hiring, training and Sales. Also one of the key criteria we look at is the entrepreneurs interest in training. Every single employee has to work with us for at least a month before he is shifted to a franchise. So we ensure that the DNA of the gym stays the same.
Suggest tips for the entrepreneurs who are taking or willing to take franchise of MultiFit.
One needs to remember "The Soul of Our Gym is in our trainers". People are your assets and you need to work with them to make them successful. If people out there are passionate enough in contributing to the fitness industry, next stop – MultiFit. We believe we will be changing the face of fitness.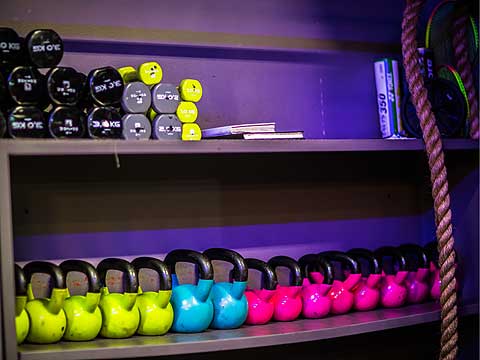 Is it a boot strapped venture or you raised funds from the market?
This is a 100 per cent self-funded venture.
What's the current geographical presence of MultiFit? Why not entered in northern region as yet? Or if you did, why not expanding aggressively?
We want to reach out to places where there is a dearth of fitness. We want to provide fitness where it is absolutely needed.
At the moment, we already have 2 Centres in North India Jaipur and Gurgaon and we are planning more in the near future.
What are your expansion plans? Any new outlet to open in near future? Which potential area in Indian market is still untouched and why?
We plan to have 30 branches by Dec 2017. Karadi (Pune) and Gurgaon are two clubs going live in the next fortnight. The new markets in India being Bangalore, Indore, Mumbai and two tier II cities.
India as a country is a completely untapped market. 99 per cent of the country is Untapped. Currently 60per cent of India's population is under 30 years of age and it's growing steadily at 8per cent p.a. Out of 80 million middle class households, 55 million (69 per cent) reside in tier II and tier III cities which accounts for 70per cent of total consumption in India. This is the Real India with new dreams, aspirations, wants, and needs. The future of health and fitness is immense and will be driven by this emerging new India.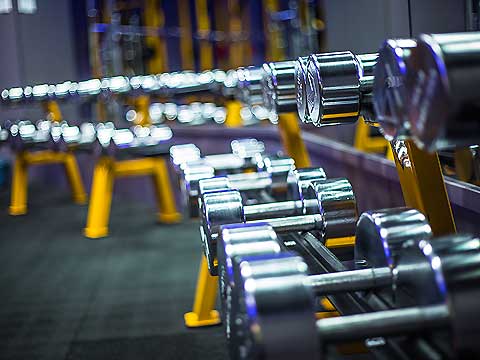 Do you feel rapidly growing fitness aggregators of FitTech are big threats to entrepreneurs like you who are most dominating the market through physical presence?
Not at all, I think they are only creating more awareness of the Industry and will only be helping players like ours. Physical gyms will always stay, we are talking physical activity, it's like saying one can learn swimming online. Not happening. People may workout on their own, but man is a social animal, working out with people keeps one motivated and it's the sheer energy which becomes an addiction. We have live cricket on various channels, but year on year the number of people going to the stadium has only increased because of the electrifying environment, fitness is no different.