The fitness industry in India is controlled at a variation point, with the high market division, amazing market potential and end-to-end overall growth. Several new business ideas are coming-up to disrupt this industry.The fitness sector in India has travelled a long journey from local 'akhadas' to wrestling now being a part of the international Olympics, with India actively taking part in it and winning medals for the country. Bodybuilding and powerlifting championships are other such examples. Social occasions made people travel huge distances and perform for hours together, which in turn required exceptionally higher levels of stamina and strength. Today fitness industry in India is going towards health, well-being, good looks and confidence. Resistance training, aerobics, Zumba, aerial yoga, Pilates, MMA, kickboxing etc. have become the fitness trends over a few years in India.
The Fitness Industry

The fitness industry in India is largely messy, uneven and shapeless sector, waiting to be combined into an organized entity. More recently, it has been witnessed that small structures are making way for retailing in the gym business and the trend will only accelerate in the coming times, with the entry of global players, small start-ups as well as online business, structured around the gyms and fitness sector.The market is looking up to India with today's fast and hectic lifestyles which allow a person to work out actively or follow a fitness routine. Nowadays gyms and fitness studios are on smartphones. This has made people do anything they can to keep themselves fit.Healthy ingredients are some of the lines we see appearing in product packaging these days. Muscular bodies of celebrities and icons mixed with healthy lifestyles are making Indians embrace fitness. The trend is making people take out time from their busy schedules and visit the gym and take personal training services. Also, a study states that people who exercise regularly are happier and healthier compared to those who don't. Also, regular workouts help in reducing stress, anxiety and depression and keeps away from many diseases. There is also an increase in strength, energy and stamina that come with working out regularly.
The Market
In India, the total market for fitness is valued around Rs. 4,670 Cr, growing at 17-19 per cent and is estimated to cross Rs. 7,000 crore by the year 2017. Modern retail is estimated at 28 per cent of the total market and is expected to grow by 24-30 per cent. Fitness centres are growing per capita income rises and inactive lifestyles lower immunity amongst today's youth. Body Building training has increased amongst men and aerobics and strength training amongst women.
The Indian fitness industry is going through a revolution spiked by the increasing number of cases of obesity and diabetes. If you look around, you will find that weight loss advertisements are everywhere. This is one of the reasons why health clubs and gym memberships are increasing. Spending on gym was earlier seen as a luxury, but now it is a way of life. Also in tier 2, tier 3 cities, people are increasingly going for wellness and fitness. Today's generation wants to look and feel good at any cost and this is further fueling the overall growth of the fitness resources and services.
Looking Forward to 'Fitness' Possibilities
Many global corporations have already installed in-house fitness centres and health clubs within their office premises. The hospitality industry is also following the trend. Hotels in smaller cities are providing gyms to customers. Residential societies complexes nowadays host a gym. International fitness chains and gyms are taking the franchisee route to enter the India. Considering India's high and middle-class population, there is huge space in the market for these players. As the competition increases, the possibility of growth is more in the industry.
Small gyms are coming up in the houses of business tycoons, industrialists, sports icons, celebrities, socialites and fitness freaks who can afford the price and space. Also, there is an online demand for home services portals and mobile apps which provide gym trainers, fitness experts, and nutritionists etc.
The Opportunities to Grab
Big fitness chains and gyms are already expanding their product and services to tap into the market in each and every way possible and reach out to potential customers. Given the various and messy Indian market, franchising has caught on really fast. Many are using the franchising model to enter in the Indian markets and also to tap into a larger client base. The fitness customers are mostly in the age group of 20 to 40 years. Therefore, this is right from college days to employment days. This segment of the population is mainly focusing on good looks and fit body. Earlier it was usually the male population who went for physical fitness. Today, 45% of the members are female. Growing lifestyle trends and looks in perspective of women taking to fitness and health seriously.
Conclusion
Modern fitness concepts have entered India. The whole industry and the government should come together and catapult the industry to a stage where it can flourish. The fitness industry has great potential in a country like India. It is a sunrise sector, poised to grow by 22-30 per cent year on year.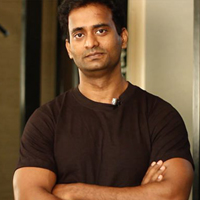 The article has been authored by Vinod Channa, Celebrity Fitness Expert.