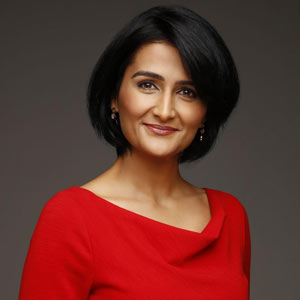 Shweta Jhajharia
Managing Partner, Growth Idea
Shweta Jhajharia is the multi-award winning serial entrepreneur and Principal Consultant at Growth Idea. She is recognised both by external bodies and industry awards panels, as the top coach in the UK and has ranked among the top World Coaching Professionals for 4 years running by research organisation, Globalgurus.org.

Before starting her coaching franchise in 2008, she was Global Marketing Manager with Unilever for 9 years. Having coached hundreds of business executives since then, she grew her franchise to become one ofthe largest and most successful in the UK, personally achievingthe Coach of the Year award for 10 years consecutively.

She has since expanded her entrepreneurial repertoire to include higher-level consulting, while simultaneously adding multiple other businesses to her portfolio.

Through High Performing Executive (HPEX) she works with many large organisations at board level. Here she consults those with a high level of success and experience, ensuring that they not only learn and grow through their involvement but can contribute to the programme, promoting a culture of abundance between clients and colleagues.

Shweta has featured in over 50 leading media outlets and authored the Amazon best-seller, Sparks: Ideas to Ignite Your Business Growth, where she details her own '6M' model. This simple yet comprehensive model, focusing on Mindset, Mastery, Mission, Money, Management and Methodology is the mantra by which she has ensured successful business growth for hundreds of clients over the last decade.

She aims to draw upon all ofher expertise, to lead clients to better profitability and enhance the long-term asset value of their businesses. Her 60+ awards include CEO Monthly's Outstanding Business Woman of the Year, Global Best Client Results, and two prestigious International Stevie Awards.

Shweta studied Economics at Lady Sriram College, Delhi and has an MBA from IIM Bangalore.