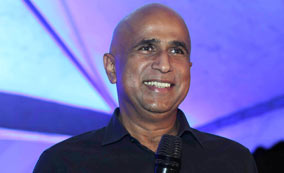 K Ganesh
Serial Entrepreneur, Partner - GrowthStory.in and Chairman, Portea Medical
Ganesh is a successful serial entrepreneur with four successful green field ventures and exits. His last venture, TutorVista was acquired by US and UK listed education leader Pearson for $ 213 million.
His current venture, Portea Medical, which provides technology-led home health care to the Indian consumer has emerged as India's largest and fastest growing home healthcare company with 4000+ employees and operations across 16 cities in India.
Ganesh actively mentors, incubates and funds start-ups and is promoter of several Indian consumer Internet and ecommerce companies including Bigbasket.com, Bluestone.com, FreshMenu and HomeLane. In addition, his angel investments include little eye labs (acquired by Facebook in Jan 2014), overcart.com,delyver.com (acquired by BigBasket in 2015), onlineprasad.com, Pokkt, SilverPush, DogSpot and Oximity.
Previously, Ganesh founded and was the chairman of data analytics BPO firm Marketics until March 2007, when the company was acquired by NYSE-listed WNS for $ 63 million.
He is also a popular speaker in entrepreneurship, start-up and technology events. He has been recognized as one of the "Iconic Entrepreneurs of India" in a document published by National Knowledge Commission, Government of India. Ganesh is a post-graduate from the Indian Institute of Management, Calcutta, and has a degree in Mechanical Engineering from Delhi University. Follow him on Twitter at @ganeshk03.