India has the largest network of schools in the world. With 1.3 million schools in the country, we have thrice the number of schools than China and 10 times more than in the United States of America. This makes India one of the largest education market in the world. However, with time, emphasis is laid more on quality learning than quantity.
The education sector currently is going through a transformative stage. There are changes taking place as far as teaching methods, learning aids and even the teaching space is concerned. It can be observed that the education system in India is observing an adaptable nature of mega trends like individualization, collaboration and convergence. The growth and development in each of these trends would make the education sector head towards a brighter future. One of the mega trends which seems like a booming factor in this field is of collaboration and partnership. The data regarding India being a such a vast schooling network have undoubtedly attracted foreign investors. In the past years, we have seen many foreign partnerships which provide learning aids to higher and secondary education. To name a few, the collaboration between NIIT and US-based edX would offer online courses, Byju, an education technology start-up, has raised US$ 50 million from the Chan Zuckerberg Initiative, can take things a up a notch.
This shows that the educational board highly depend on the learning aids and methods which are simply imports. In the last two decades, the pre-school educational board and the K12 educational board which compromises of primary and secondary education has seen tremendous growth. When it comes to product market sector we see very few companies which are based in India. Hence, these organisations and educational boards have mastered the art of delivery service but what lacks in this case is the good quality learning aids and educational products. The products which provide the factor of quality and cater to the needs of the school are not available in India and are quite like each other but because these products are imported and not manufactured in India, it leaves vast scope in business opportunities one can grasp in the product market of education. This can be done by building such educational products which not only are manufactured of India but also which particularly serves Indian education market. International learning aids are more pro world which is great but lacks the importance of Indian history and so on.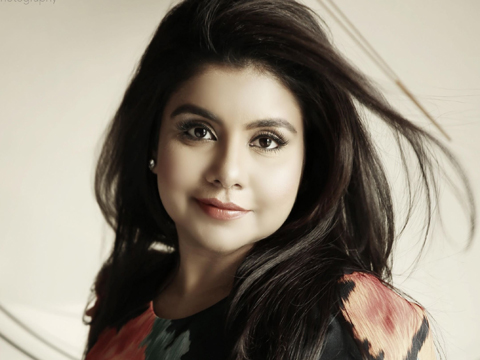 Children grow by learning. It is believed that a child's brain grows to about 90 percent of its adult size by the age of five. Thus, the brain is far more impressionable in early life than in maturity. If children acquire full knowledge based on what they see around them, isn't it important that we provide them the resources necessary to achieve their full potential? We also see a sharp rise in the number of international schools and pre-schools, with high service standards and world-class curriculums. Similarly, we see a rise in companies creating high quality educational content to service the needs and requirements of these institutions. We need to address this gap in the market by creating great quality, appropriate, country specific content and products to aid their teaching requirements. Our product which is Brainsmith's Quantum cards cater to the kids from the age of 8 months – 10 years, which will help in overall brain development of a child, develop skills and acquire worldly knowledge too. If we go with one of the mega trends of education i.e. Individualization, we need products which concentrate more on customised learning rather than the old-school text book explanation. With Quantum cards, we make the one to one learning method a possibility. This also results more into adaptability and learning rather than just text book knowledge. Quantum cards are designed as per children's audio and visionary senses. Children have blurred vision initially. As their vision improves, they will get attracted to the bright colours on the cards. It is known that speaking or singing to your child helps him or her understand language and vocal patters. Reading aloud stimulates the auditory senses of your child and imagination. Frequent use of these cards will help your child get a photographic memory of the image.
Taking advantage of the current situation where there is a need for such products, over the course of the next 5 years we aspire to be the leaders in the space of early learning products with an established strong distribution network in India and overseas. In this journey, emphasis needs to be placed on great quality, innovation and global appeal. We plan to create and develop a whole host of innovative products for kids in the age group 0-10 years while focusing on building our distribution channels. Due to great opportunity and need, we are also in detailed negotiations to launch great quality international products on our platform in India.