The beauty industry is constantly evolving with new trends disrupting the market every year. With various brands entering the industry, customer acquisition is becoming quite difficult. Hence, brands are forming new strategies to capture a broader set of audience.
Therefore, introducing mini sizes of the products is the most quintessential strategy to make their products accessible to a wider range of consumers, with different levels of affordability.
Earlier, mostly shampoo brands attracted consumers by selling it in sachets instead of bottles. Now, major beauty players like Maybelline, Nykaa, MAC, are packaging smaller versions of their products into tubes instead of bottles. Availability of these pocket-friendly sizes has been turning out to be a major profit churner for the companies.
Currently, the market is flushed with products in small packs or sachets. Here are the following reasons why beauty brands are betting big on small packets.
Addressing Consumer Demands
The desire to look fresh and alluring throughout the day among the Indian consumers is propelling the companies to introduce pocket-friendly sizes of their products, which can easily be carried everywhere.
Another major reason behind the popularity of the smaller version of beauty products that, many products are expensive with very short expiry dates. The smaller pack not only helps bring down the cost of these products but also allows the customers to try on various products. It's the perfect strategy for going down deeper and not changing the price points. These packs are also handy, easy to use and convenient to carry on journeys.
Trial Version
According to statistics, one of the most important reasons for consumers to choose a brand is their satisfaction with earlier usage of the brand.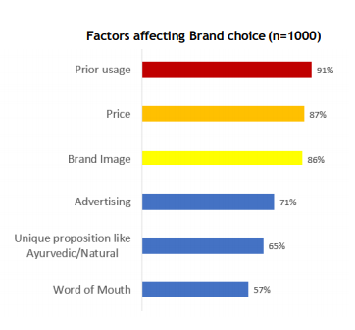 With the growth in online shopping, customers have access to almost every brand, from affordable to luxury. But, many of them are hesitant to spend money on the full version of the product as they may or may not like the product, and buying the full size will be a loss of money. So, in this context, smaller packs become a very important medium to influence customers. The customers can try out the mini version, and later buy the full version of the product. These smaller sizes may also tempt non-users to try out a new product, thus increasing sales.
Tapping Tier II and Tier III customers
With increased awareness, the rural lifestyle and habits have started mirroring urban aspirations and lifestyles. This has brought about a shift from homemade solutions to branded products. Owing to its low cost, smaller sizes of beauty products will help in reaching out to a wider customer base, more importantly in tier II and tier III cities.