When Prime Minister Narendra Modi has organised a grand endeavour of International Yoga Day last year at Rajpath in national capital, millennials were encouraged to take Yoga as a regular fitness practice.
However, seems PM is not satisfied with mere Yoga practice at for wellness and health. That's why he announced 2 major awards to laud the professionals at the second International Yoga Day celebration help in Chandigarh.
"Today, on behalf of the government, I am announcing two awards- One will be for excellent contribution in the field of Yoga internationally and the other for excellent contribution to Yoga in the country. These awards will be called International Yoga Award and National Yoga Award," said Modi.
The move may not just double the reach of Yoga in India and abroad, but will surely open adequate business growth opportunities in the traditional wellness practice, making it a profitable profession for them.
Eulogising the initiative, Sarvesh Shashi, CEO, Zorba, "Yoga promoters in the country, in a very niche format, are very few. There are probably millions of people doing yoga. But, to spread Yoga in every nook and corner, there must be some form of branding to it because yoga by itself is a brand. The recognition after Modi's initiative for Yoga has been tremendous but I would still say it's not upto the mark because US and every other country is leading in the business of yoga always. The number of people getting in yoga, the whole revenue earned by yoga, the number of yoga centers increased in abroad are phenomenal.
Addressing nearly 30,000 people in Chandigarh, PM Modi said a special committee will formulate the rules and decide the jury to judge and honour the nominees of Yoga practice,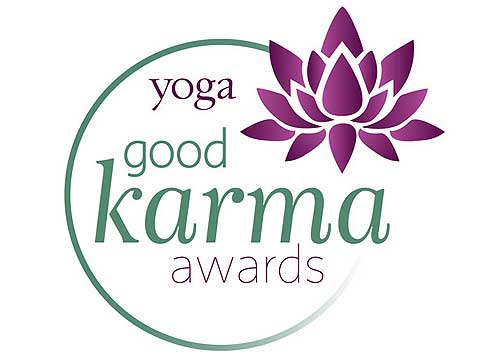 Meanwhile, Mini Thapar Shastri, one of the leading Yoga practitioners of the country, who has been titled as 'Yoga Guru' by the Yoga International Association for over 17 years of continuous teaching said more yoga institutes could be a good business opportunity as the country needs professionally trained masters to teach the ancient science.
"We definitely need more well trained teachers and institutes that constantly re-invent innovative teaching programmes. Currently, Delhi has archaic teaching programmes and not enough established teachers - we also don't want commercial teacher training by young inexperienced teachers for commercial gains. The yoga scene in Delhi is hence ranges from the sublime to ridiculous. Announcement made by PM Modi will certainly highlight people who have dedicated years to promote and help spread the good word for this sophisticated timeless science," opined Shastri.
Voicing the same, Pallavi Aggarwal, Director, Bikram Yoga, "Spreading awareness about any less understood concept and awarding practitioners is beneficial for entire fraternity- directly or indirectly related to it. The recognition which yoga and its practitioners are getting now will definitely attract a lot of new segments of the society to follow it and will result in development of an organized infrastructure in the industry, making it a commercially sound model to teach Yoga."
With around 32 million yoga practitioners, the US alone contributes close to USD30 billion to the global yoga market of USD 80 billion.
Every year, millions of foreigner tourists visiting India to get to the roots of yoga and visit places like Parmarth Niketan in Rishikesh that provides a certified participation, or to yoga centres that are registered with Yoga Alliance. This proves adequate room for big business opportunity.