As we all know that India is becoming a hot bed for international brands over the past few years. Talking about the fitness and wellness sector in India it has come a long way from the days of the local akhadas to wrestling now being a part of the international Olympics, with India actively taking part in it and winning medals for the country. Today, fitness industry in India is chiefly driven towards health, well-being, good looks and confidence.
The Fitness Market
The fitness industry in India is unorganized with a handful of players in the market. Also, it has been witnessed that many of the global players, pop structures they are making their way for organized retailing gym business. Due to the advancement in the technology one can easily get gym and fitness studios in their smart phones because of which people are keen to keep them healthy and fit. Seeing muscular and toned bodies of the Celebrities and the fashion icons coupled with young lifestyles are influencing a lot of Indian consumers to embrace their fitness like never before. Well, a slight shift has been seen in terms of the fact that those who exercise regularly are happier and much happier as regular workout helps you directly in reducing the stress, anxiety, depression and much more.,
The Reasons for Growing International Popularity
The inclination towards gym memberships and health club is seen more due to the weight loss advertisements which are vigorously spreading among the public. However, lately spending on fitness was considered luxury but now it has turned out to be the need of a common man. Apparently, a preventive approach to healthcare is being structured for the betterment of the public for not just services but also for the products. Fitness is spreading like wildfire not just in cities but also in towns and the villages. Seeing this, multinational fitness chains and gyms are taking the franchisee route to enter the Indian subcontinent. Renowned fitness chains and gyms are busy in diversifying their product and services to tap into the market in each and every possible way so that they reach out to every type of customers, wherever they are. Many such companies have acquired public equity to fuel their growth plans.
The Brands in the Game
Here's a look at brands from overseas that are looking for distributors and franchisees in India, extending the opportunity to India's aspiring wellness entrepreneurs.
1.Hypoxi: It is a targeted inch and fat loss company. It has been around for the past 18 years in the Fitness Industry. The brand is present widely in 50 countries internationally and has more than 3000 studios. Whereas, in India, it has already 4 studios and currently looking forward to some more expansion.
2.Impulse Studios: is a Malaysian award-winning brand, the brand is making a huge mark in the Indian fitness Industry. And also, it has been stated that the brand is expecting 100 studios within India by 2020.
3.Jymka: By following a unique concept of family gyms, it has entered the Indian market. Also, it has taken over Indian market and is looking at over 100 franchises in India.
4.Avention Global: It is primarily a maker of anti-aging products which is also dealing with slimming and hair loss treatments, in a youthful manner.
Conclusion
Modern fitness concepts have entered in India 20 years ago, so it would be wrong to say that the fitness industry is at a booming stage. However, the industry surely lacks structure so it will be pretty honoured if all stakeholders, including gym owners, fitness franchises, equipment and nutrition manufacturers and distributors, trainers and educational institutions, professional associations and the government come together under one roof and propel the industry to a stage where it can thrive.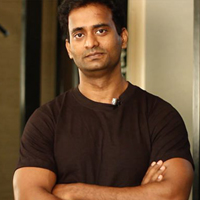 This article has been authored by Vinod Channa, Celebrity Fitness Expert.