Hindustan Unilever announces the launch of Aviance, a premium skincare brand from its global beauty portfolio. Aviance believes that elegance is the epitome of beauty, which evolves to become uniquely and unforgettably yours. Emulating this philosophy of elegance, the brand encourages women to continue to enchant those around them by incorporating Aviance skincare to their daily beauty regime.
Aviance, a pioneer in skincare technology, beautifully marries nature and skin innovation with technology. At the heart of every Aviance product are plant extracts, poly peptides and vitamin complexes which are infused with bio-energised technology. This technology brings alive the proposition of inherent luminosity that the brand promises through its products. The brand introduces two of its key ranges Hydra Balance and White Intense.
With Hydra Balance, one can witness bio-energy increase the benefit of active ingredients that penetrate deep within the skin's surface, drenching the skin in moisture. This life-giving hydration results in dewy, luminous skin. The Hydra Balance range includes Hydra Balance Cleansing Gel, Hydra Balance Day crème, Hydra Balance Night crème and Hydra Balance Serum that is priced between Rs699 to Rs1, 099.
While, the White Intense has bio-energised molecules that activate cellular functions in the skin and facilitate nutrient absorption to boost skin clarity, revealing a rare and luminous radiance. Aviance White Intense range comprises of White Intense Cleansing Gel, White Intense Scrub, White Intense Day crème, White Intense Night crème and White Intense Serum, moderately priced between Rs799 to Rs1, 399.
Designed by leading experts, using top-quality ingredients and state of art facilities, Aviance skincare is second to none. A revolutionary integration of science, nature and skin innovation, Aviance products are the crème-de-la-crème of beauty choices for the elegant woman of today.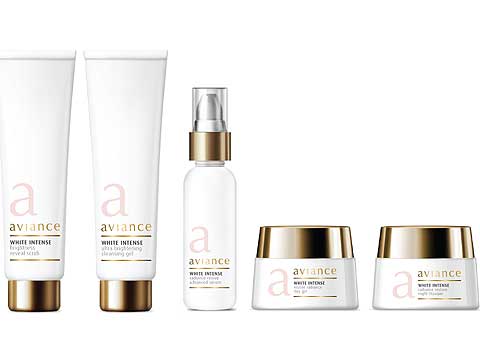 Aviance products are available on Nykaa.com and Amazon.com among other e-tailers only.